What role have prosecutors played in mass incarceration and what role should they play today? How much power do prosecutors have to dismantle systemic racism in our courtrooms? California ChangeLawyers and For the People will walk you through the critical role that prosecutors can play in creating a progressive, race-forward justice system.
Our panelists will discuss how BIPOC folks can overcome structural barriers to become prosecutors and shift DA offices away from punishment of individuals and towards restoration of communities.
Panelists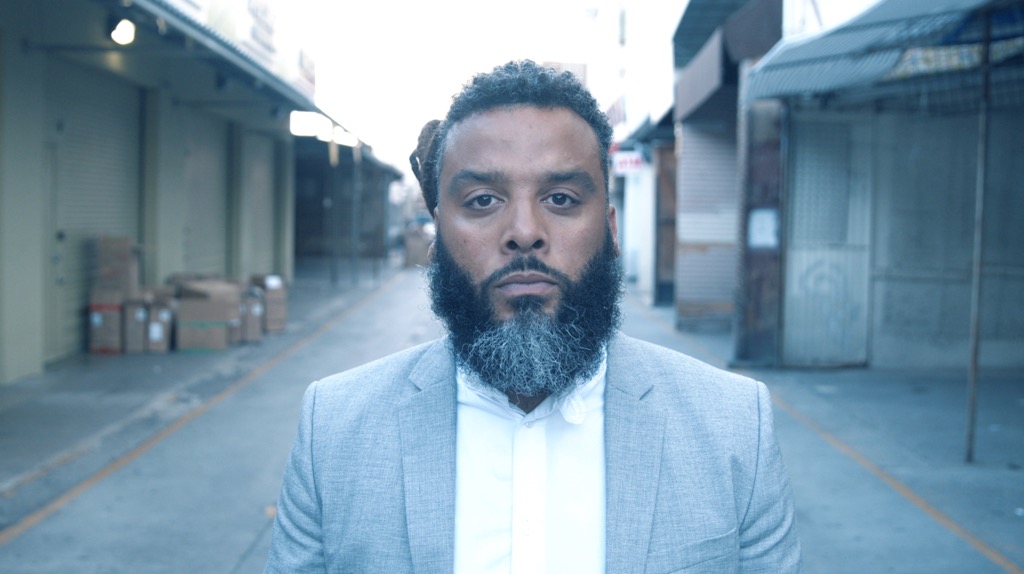 Adam Foss
Adam J. Foss is a former Assistant District Attorney in the Juvenile Division of the Suffolk County District Attorney's Office (SCDAO) in Boston, MA, and a fierce advocate for criminal justice reform and the importance of the role of the prosecutor in ending mass incarceration. Mr. Foss believes that the profession of prosecution is ripe for reinvention requiring better incentives and more measurable metrics for success beyond, simply, "cases won" leading him to found Prosecutor Impact - a non-profit developing training and curriculum for prosecutors to reframe their role in the criminal justice system.
During his eight years as a prosecutor, Mr. Foss collaborated with the courts and the community to develop programming that continues to have a positive impact on the neighborhoods he prosecuted in. One example of these efforts is the Roxbury CHOICE program, an initiative Mr. Foss co-founded, to turn probation from a punitive sentence into a beneficial relationship with the court, the probation department, and the District Attorney's Office. He is also the founder of the SCDAO Reading Program, a program he started, to bridge the achievement gap of area elementary school students. Before leaving the District Attorney's Office, Mr. Foss was a critical piece of the foundation of the first juvenile diversion program in Suffolk County, keeping young people out of the cradle to prison pipeline.
Most recently, Mr. Foss appeared in the critically-acclaimed CNN feature-length documentary "American Jail." The Mandela Foundation recognized Mr. Foss as the 2017 Nelson Mandela Changemaker of the Year. Fast Company named him one of the Most Creative People in Business of 2017. The NAACP awarded Mr. Foss with the 2017 Roy Wilkins Next Generation Leader Award. The Root named Mr. Foss one of the 100 most influential black Americans of 2016. He was named Graduate of the Last Decade by his alma mater, Suffolk University Law School and is a visiting senior fellow at Harvard Law School. He sits on the boards of Restore Justice California and of the Pretrial Justice Institute. He also is a fellow at the Open Society Foundation Leadership in Government initiative as well as a Director's Fellow in the world renown MIT Media Lab. In February of 2016, Mr. Foss delivered a TED talk that has already eclipsed 2 million views. In 2015, he was voted one of the country's 40 most up-and-coming lawyers by National Law Journal and in 2013, the Massachusetts Bar Association voted him Prosecutor of the Year. In both his professional and personal capacities, Mr. Foss volunteers much of his time to the community he works in.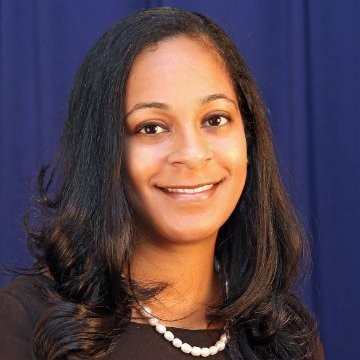 Venus D. Johnson
(she/her)
Venus D. Johnson, a California native, was born and raised in Oakland. Mrs. Johnson currently serves as the Chief Assistant District Attorney in Contra Costa County under the leadership of District Attorney Diana Becton. As the second in command, she advises the District Attorney and assumes her role in her absence. Mrs. Johnson also oversees and implements all office wide directives issued by District Attorney Becton, in addition to assisting and overseeing assigned budget and personnel matters. Ms. Johnson oversees the creation, development, and implementation of all criminal justice reform policies and practices adopted by the District Attorney, in addition to directly overseeing the Juvenile Division, Human Trafficking Unit, Conviction Integrity Unit, and the Special Operations Division. Prior to holding this position, Mrs. Johnson served as one of two Assistant District Attorneys for District Attorney Becton.
Previously, Mrs. Johnson was the Director of Public Safety for Oakland Mayor Libby Schaaf. Prior to this position, she was the Associate Attorney General for California Attorney General Kamala D. Harris. She managed the Attorney General's Executive team and served as a senior legal and policy advisor to the Attorney General -- focusing particularly on criminal justice, law enforcement, the interplay of technology and privacy as it relates to law enforcement, police and community relations, criminal prosecutions as well as criminal appeals, habeas proceedings, and cert petitions. Prior to that, Mrs. Johnson was a Deputy Attorney General in the Attorney General's Office of Legislative Affairs. As an expert in criminal law, she represented the Attorney General's Office on a wide variety of matters before the California Legislature. Her duties also included assisting in the development of the Attorney General's legislative agenda and advising and assisting legislative staff and committee consultants on the technical and policy implications of proposed legislation.
For the first eight years of her legal career, Mrs. Johnson served as a Deputy District Attorney in the Alameda County District Attorney's Office. She earned her BA in Political Science from Loyola Marymount University, and her law degree from the University of the Pacific, McGeorge School of Law. While at McGeorge she was inducted into the Traynor Honor Society for scholastic achievement and The Order of Barristers, a national honorary organization for excellence in oral and written advocacy. She is also extremely dedicated to giving back to her community and has served on a number of local and non-profit boards in the Bay Area.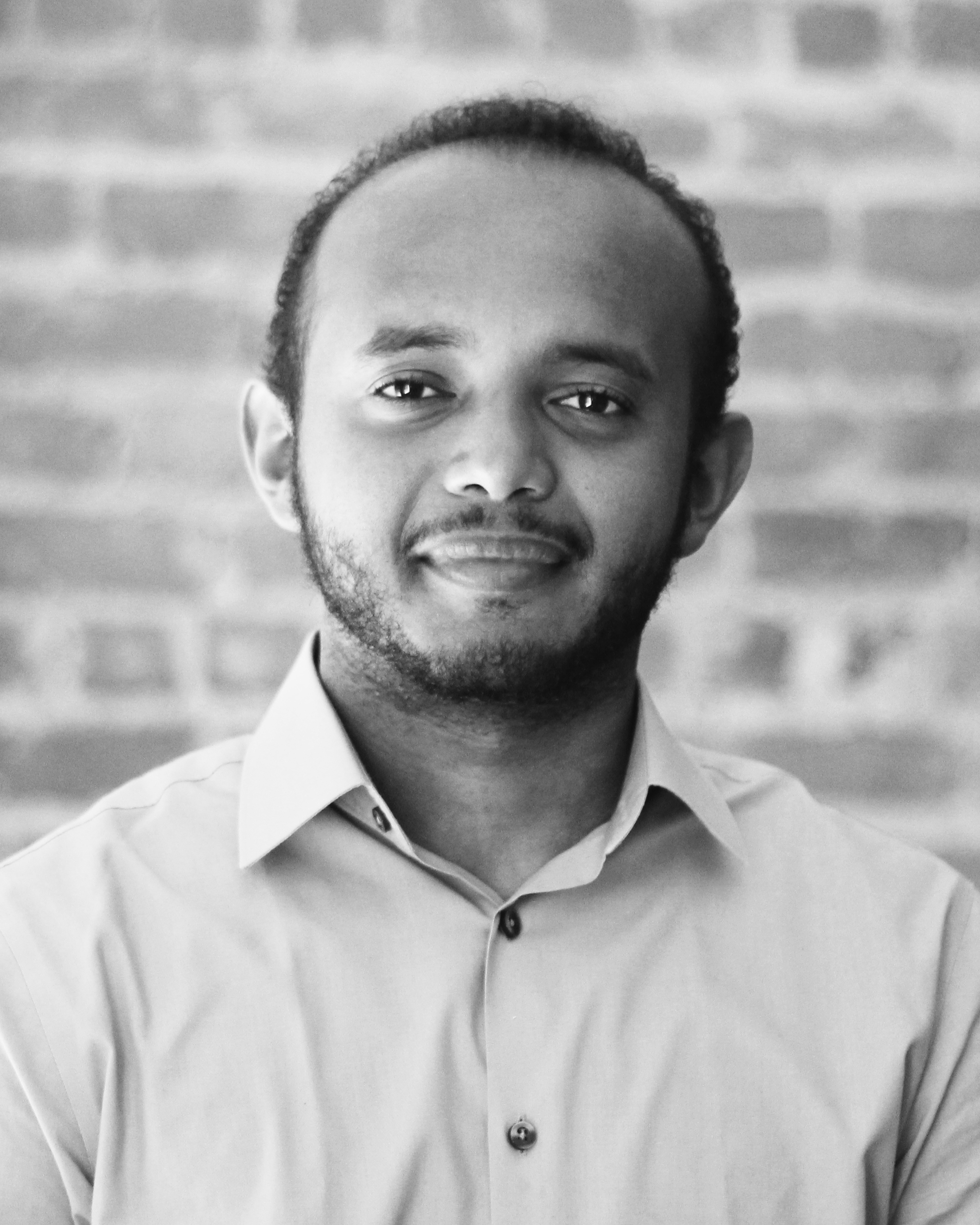 Yoel Haile
Yoel Haile is a Criminal Justice Program Manager with the ACLU of Northern California. In this capacity, he manages a statewide network of local organizations in 11 of the largest California counties to hold elected district attorneys accountable and end mass incarceration.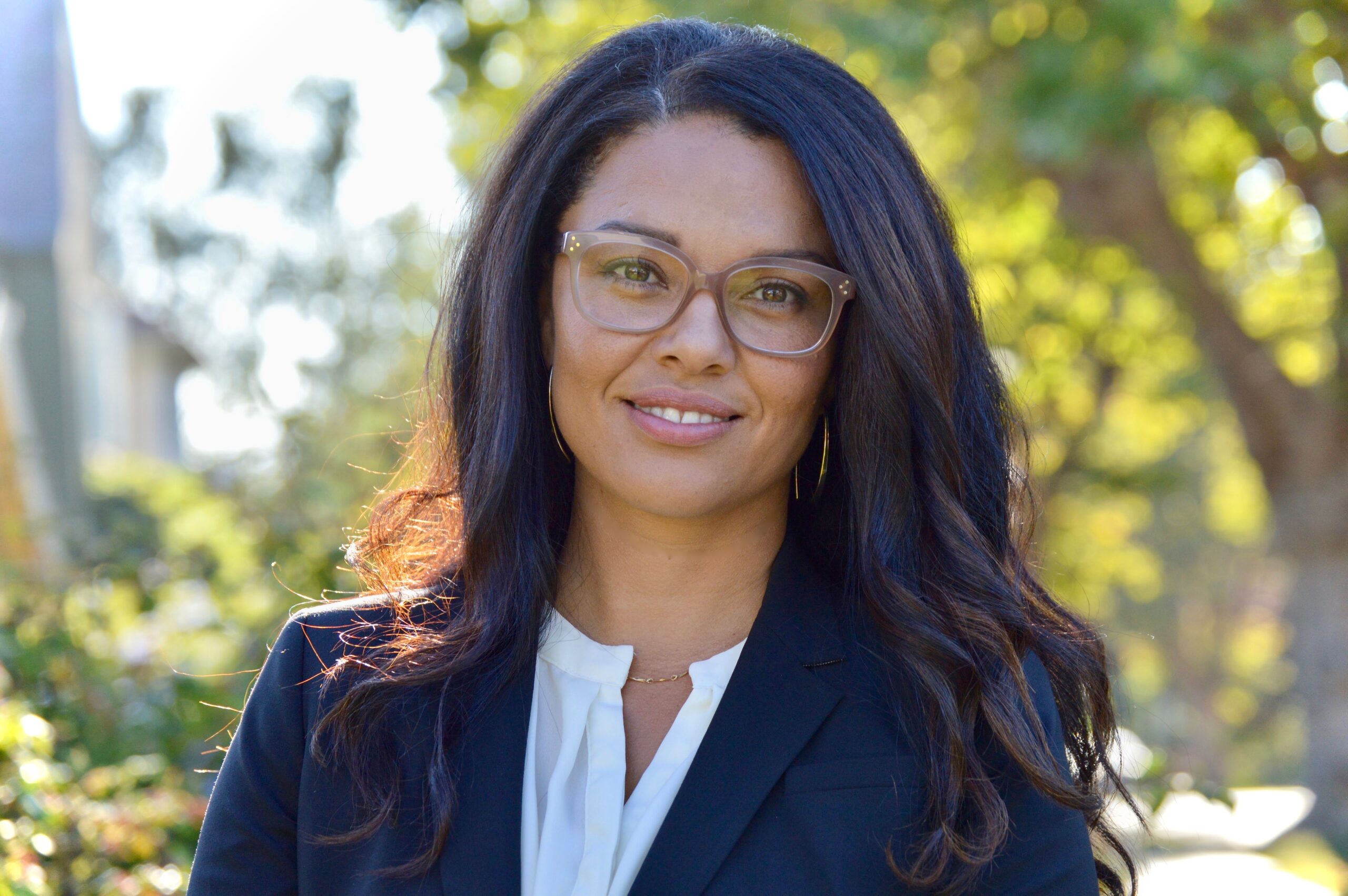 Hillary Blout
(she/her)
Hillary Blout is the Founder and Executive Director of For The People, a newly launched organization supporting prosecutors in reevaluating past sentences and facilitating release of incarcerated people serving unjust sentences. Targeting hard to reach populations, she focuses on those serving long-term sentences and sentences involving serious and violent offenses through illustrating the nexus between public safety, redemption and reuniting and rebuilding communities. Hillary conceptualized and secured the passage of California Assembly Bill 2942, the nation's first law that allows prosecutors to directly facilitate prison releases through recalling their own sentences.
Hillary is a former Assistant District Attorney, recruited by then-District Attorney Kamala Harris to help launch the nation's first progressive prosecutor movement through using the Smart-on-Crime approach, in the midst of the Tough-on-Crime era. While there, Hillary prosecuted the full range of cases, from misdemeanors to life cases and spent many years focusing on crimes against women and children, as well as securing enhanced and stable resources for these victims. Hillary then worked for District Attorney George Gascon, where she led sensitivity trainings for law enforcement and was a Neighborhood Assistant District Attorney, working towards bridging the divide between community and law enforcement.
After working as a prosecutor, Hillary spent three years leading criminal justice reform efforts in California on behalf of Californians for Safety and Justice, where she led public engagement efforts for Proposition 47, California's historic reform initiative, and following its passage, oversaw statewide implementation of the new law. She worked with government agencies, system leaders, community-based organizations, elected officials, law enforcement agencies and the courts to align efforts to efficiently implement the measure. Her work in this capacity led to 300,000 felony petitions for criminal reductions, significant reductions in prison and jail populations, and the divestment of prison spending in favor of prevention and treatment programs. Hillary also led statewide efforts to increase access to post-conviction legal remedies, trained hundreds of attorneys and other stakeholders on providing this type of relief and led a statewide education campaign on the barriers of having a criminal record and its impact on recidivism and public safety. Hillary is the principle drafter of California Penal Code § 1203.42, a law that creates the only direct post-conviction remedy to expunge a conviction involving a prison sentence.. During the start-up phase, Hillary also worked as the Policy Director for Fair and Just Prosecution (FJP) where she developed policies related to prosecutorial reform, with a specific focus on Conviction Review and Crimmigration.
Prior to her legal career, Hillary worked for two consecutive San Francisco Mayors, Mayor Willie L. Brown, Jr. and then-Mayor, Governor Gavin Newsom. Among other things, she led the City's efforts to address environmental justice issues confronting a predominantly black neighborhood due to the effects of two polluting power plants and a federal superfund site. Hillary obtained her undergraduate degree from San Francisco State University and her J.D. from University of San Francisco. Hillary serves as the President of the Board of Directors of the Young Women's Freedom Center, an organization that guides and supports system-impacted young women currently incarcerated and those transitioning out of the justice system.