Why should folks convicted of violent crimes come home?
76% of people incarcerated in California were convicted of violent crimes, and the majority of them are BIPOC. If we continue to ignore this population, we will never dismantle mass incarceration and the racist legacy of slavery.
We know that long term sentencing is ineffective, no matter the crime of conviction. Research shows that those released from life sentences are very unlikely to return to prison, and often represent a group of people who have made profound and genuine changes in their lives. UnCommon Law and ChangeLawyers will walk you through the concept of decarceration for all. Our panelists will discuss how bringing people home from life sentences is the only way to create a humane criminal justice system.
Panelists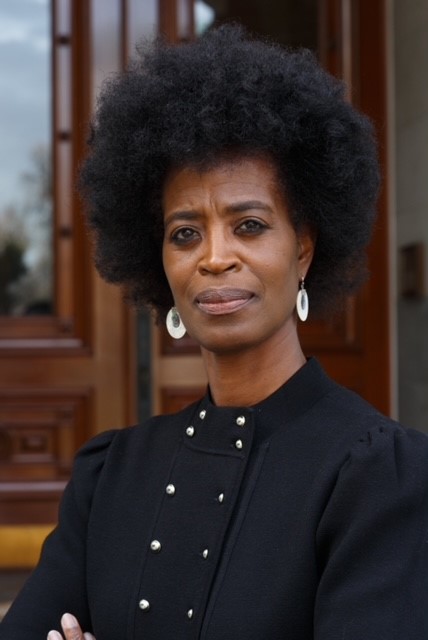 Romarilyn Ralston
(she/her)
Romarilyn Ralston, is program director of Project Rebound at California State University Fullerton and also serves as the Co-chair of the CSU Project Rebound Policy and Advocacy Committee. Project Rebound supports the higher education and successful reintegration of the formerly incarcerated with a vision that higher education disrupts the revolving door practices of mass incarceration. Romarilyn is a black feminist prison abolitionist scholar working to interrupt criminalization at the intersections of race, gender, and education. Romarilyn earned a Master in Arts degree in Liberal Arts at Washington University in St. Louis and Bachelor in Arts degree in Gender & Feminist Studies at Pitzer College. She has received several honors and awards for her work over the years including being named Pitzer College's 2020 Distinguished Alumni Honoree, California Senator Ling Ling Chang's 2020 Woman of Distinction Social Justice Champion awardee, and National Council of 100 Black Women (Orange County Chapter), 2018 Civil Rights and Advocacy recipient. Romarilyn is a 2017-2018 Women's Foundation of California Women's Policy Institute alumnus where she served as an integral member of the criminal justice reform team and helped to pass several pieces of legislation in law. In addition, Romarilyn has completed fellowships with CORO in Public Affairs, 2015 and Napier Initiative Peace and Justice, 2014. Romarilyn serves as an Advisory Board member on the Million Book Project at Yale University, Sister Warriors Freedom Coalition, and MacArthur Safety and Justice Challenge Steering Committee for Equity Cohort. Romarilyn is also a long-time member and statewide organizer and advocate with the California Coalition for Women Prisoners, she advocates, monitors, and challenges the abusive conditions inside California women's prisons fighting for the release of women, gender non-conforming, and trans people.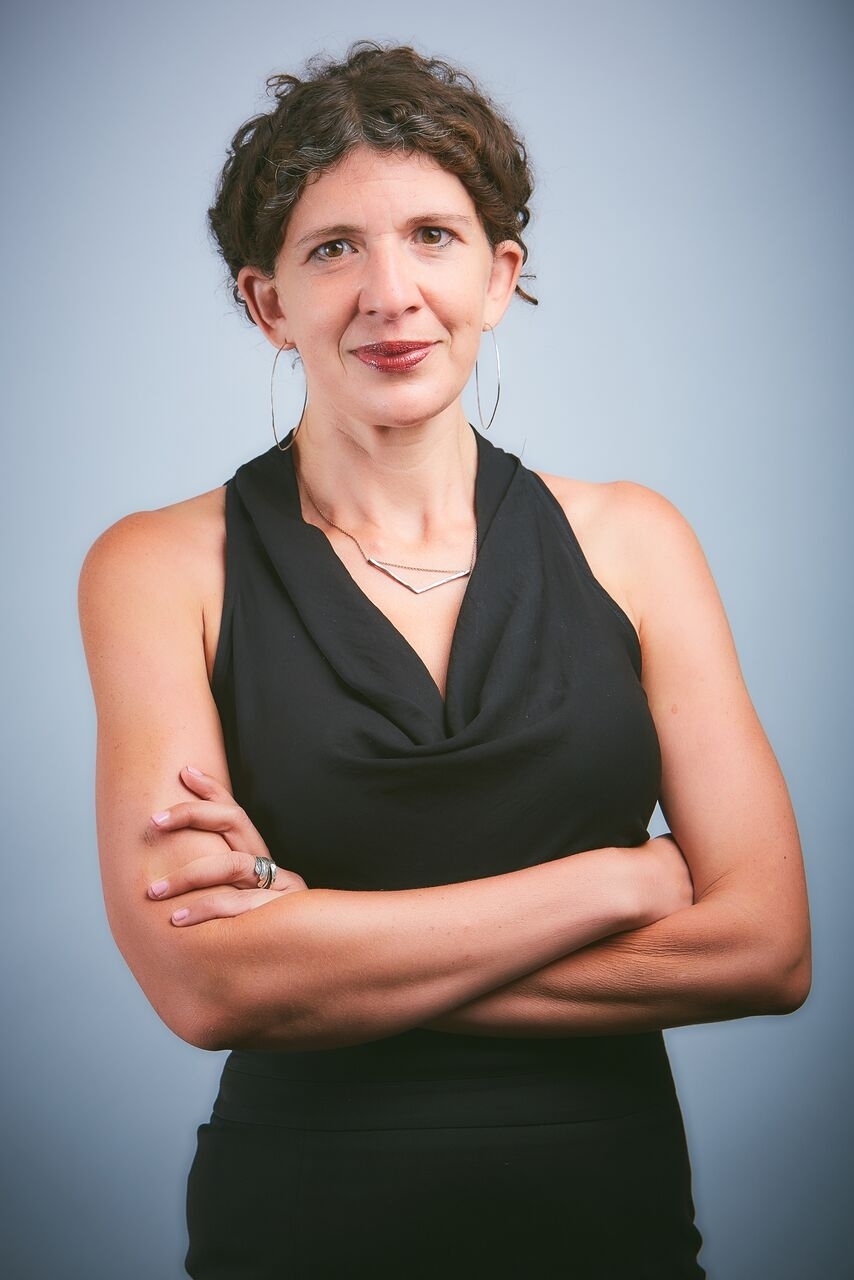 Danielle Sered
(she/her)
Danielle Sered envisioned, launched, and directs Common Justice. She leads the project's efforts locally and nationally to develop and advance practical and groundbreaking solutions to violence that advance racial equity, meet the needs of those harmed, and do not rely on incarceration. Before planning the launch of Common Justice, Danielle served as the deputy director of the Vera Institute of Justice's Adolescent Reentry Initiative, a program for young men returning from incarceration on Rikers Island. Prior to joining Vera, she worked at the Center for Court Innovation's Harlem Community Justice Center, where she led its programs for court-involved and recently incarcerated youth.
Danielle sits on the Downstate Coalition for Crime Victims, the New York State Governor's Council on Reentry and Community Reintegration, and the Executive Session on the Future of Justice Policy in America. Under her leadership, Common Justice received the Award for Innovation in Victim Services from the federal Office for Victims of Crime in 2012. Her book, Until We Reckon, received the Award for Journalism from the National Association for Community and Restorative Justice and was selected by the National Book Foundation for its Literature for Justice recognition. She received the Brown Memorial Baptist Church Extraordinary Woman Award and the 67th Precinct Council Award for Service, given in recognition for leadership in reducing violence in Brooklyn. An Ashoka fellow and Stoneleigh fellow, Danielle received her BA from Emory University and her masters degrees from New York University and Oxford University (UK), where she studied as a Rhodes Scholar.
Danielle has been featured widely in the public conversation about mass incarceration and violence, including the Aspen Ideas Festival the Atlantic Magazine Summit on Race and Justice, in the New York Times, the Washington Post, USA Today, on Democracy Now, NPR, and On Second Thought with Trevor Noah. Danielle is the author of The Other Side of Harm: Addressing Disparities in our Responses to Violence, of Accounting for Violence: How to Increase Safety and Break Our Failed Reliance on Mass Incarceration, and the book Until We Reckon: Violence, Mass Incarceration, and a Road to Repair.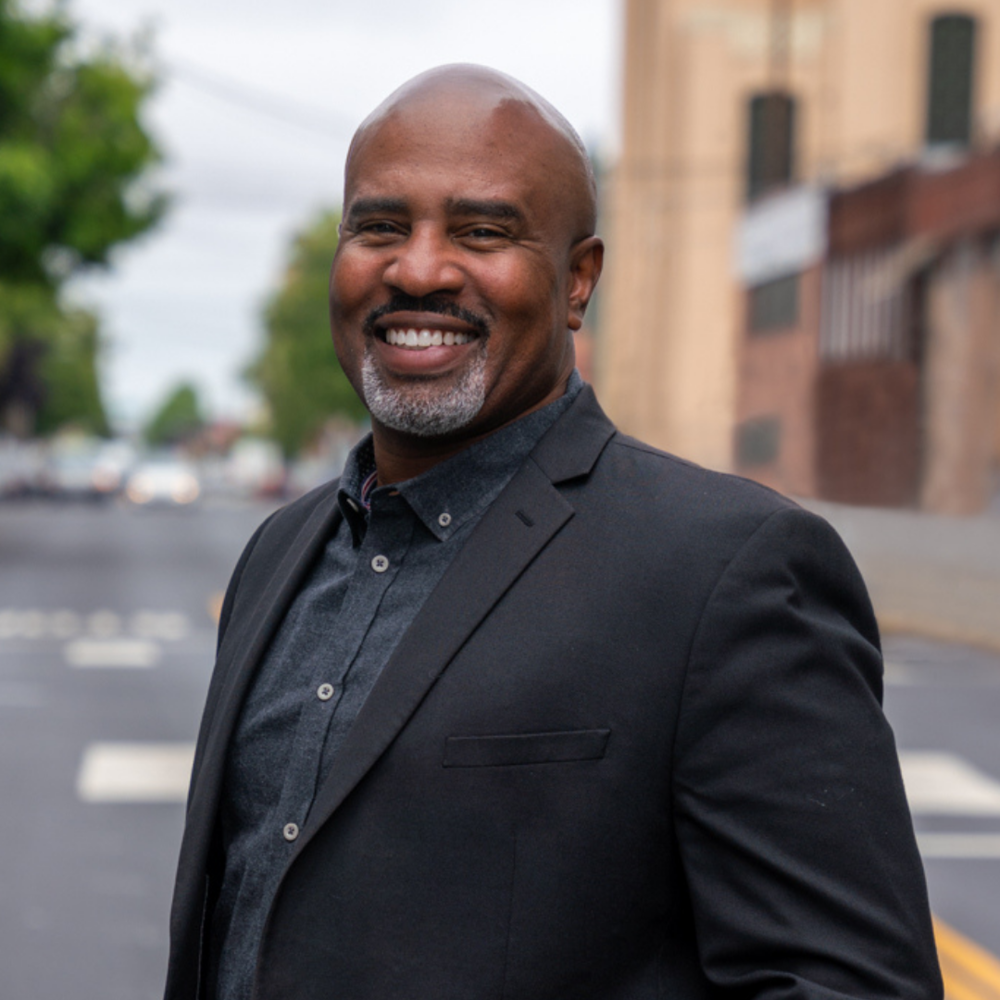 Keith Wattley
(he/him)
Keith Wattley, Founder and Executive Director of UnCommon Law, received his B.A. in Psychology from Indiana University and his J.D. from Santa Clara University School of Law. He has been advocating for the rights of people in prison and on parole for more than 20 years. Prior to launching UnCommon Law in 2006, Keith was a staff attorney at the Prison Law Office, a nonprofit law firm in Berkeley. At UnCommon Law, he has focused on helping people transform their lives and demonstrate to the parole board that they can safely be released from their life sentences. He has also engaged in impact litigation and individual cases involving unlawful prison and parole conditions, and he has trained hundreds of lawyers, law students and others in advocating for the rights of incarcerated people.
In 2018, Keith was selected as one of the Obama Foundation's inaugural Fellows, in recognition of his unique legal model and vision. In 2020, he was awarded the James Irvine Foundation's Leadership Award. Keith has been active on several boards of directors, and is co-chair of the Institutional Review Board (human subjects committee) for the National Council on Crime and Delinquency. He was also a member of the Founding Board of Directors for the Prison University Project (San Quentin's College Program) and a member of the Board of Directors for Legal Services for Prisoners with Children. Keith currently teaches a course titled "California Prisons and Discretionary Parole" at UC Berkeley School of Law where he also supervises the Post-Conviction Advocacy Project.