Many first generation and people of color have ideas to advance social justice based on their lived experiences. But where do you begin this process and how do you protect your intellectual property?
This workshop will be led by Ruky Tijani, a lawyer and founder of Firm for the Culture, and Lynn Johnson, CEO of Spotlight:Girls. They will walk you through the journey of building a brand and the steps you need to take to protect your ideas.
Panelists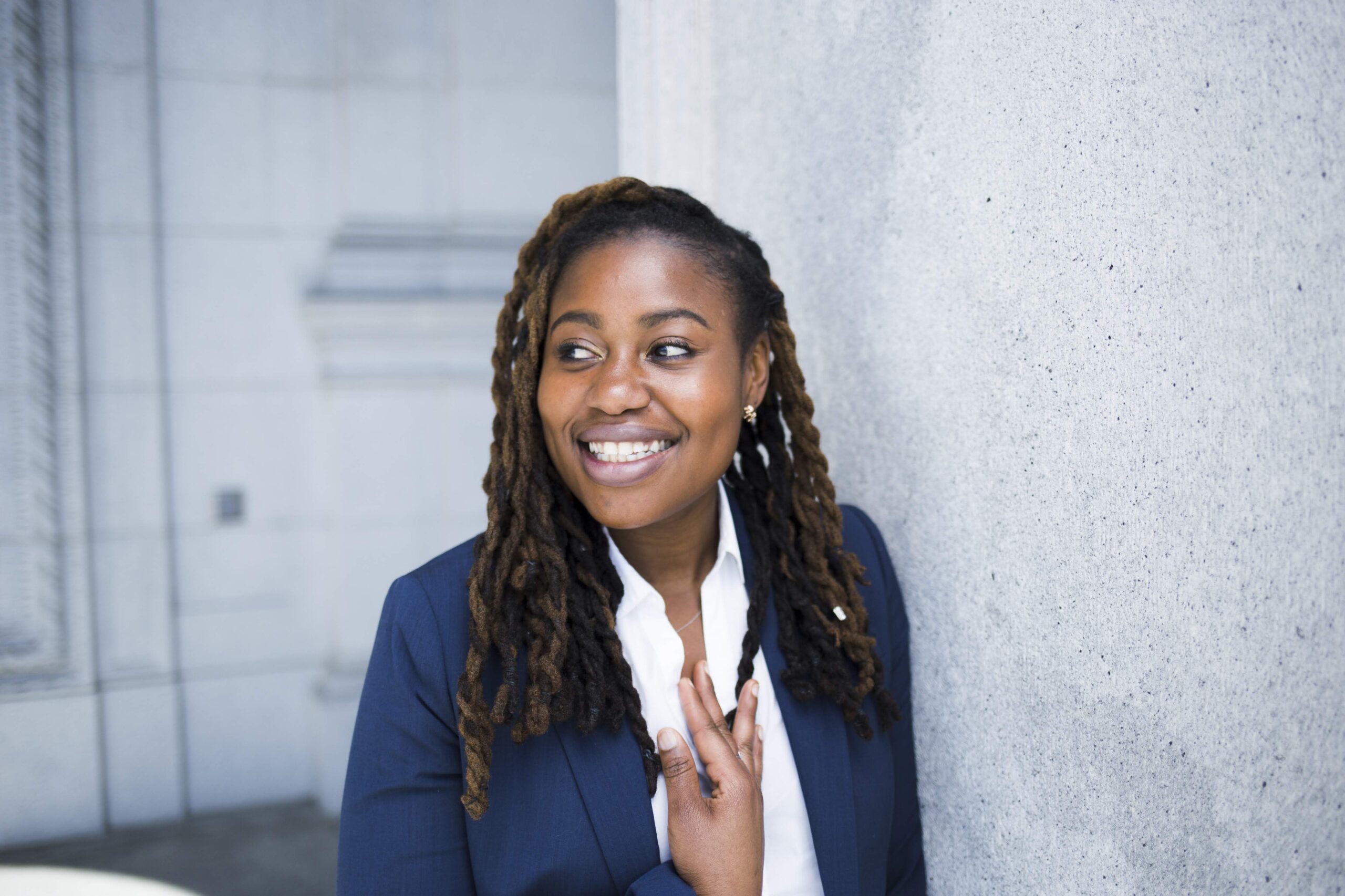 Ruky Tijani
(she/her)
Drawing on her extensive experience as an intellectual property attorney in the Silicon Valley office of the top litigation firm in the Country, Ruky provides extensive, detail-oriented and comprehensive trademark education, strategy, and application services to a host of social entrepreneurs and innovative founders at accessible flat-fee prices.
As a Social Entrepreneur herself, Ruky knows what it's like to seek social change while learning to protect a business's assets. Ruky is the Founder and Creator of the First Generation Purpose Project® ("FGPP"), an initiative designed to help first generation professionals and entrepreneurs navigate life and career challenges by utilizing the grit and tenacity that is already on the inside of them.
As the Founder of the FGPP, Ruky has provided workshops to students, young professionals, and creatives at New York University School of Law, Harvard Law School, Yale Law School, University of Notre Dame School of Law, and Berkeley Law School. Her workshops have been praised as candid, insightful, empowering, and practical. She has been recognized as a California ChangeLawyer for Legal Diversity, been featured in XONecole and Above the Law, and taken part in several podcast interviews, including the Happy Lawyers Project and the First-Gen Lounge.
Ruky is a proud graduate of UC Berkeley School of Law, an alum of two nationally ranked top law firms, a member of the California and New York State Bars, a fearless advocate for diversity, a Nigerian food lover, a sister, and a friend.
Combining Ruky's entrepreneurial experience and network, intellectual prowess, and passion for social change, Firm for the Culture seeks to be your go-to firm as you work to protect your brand.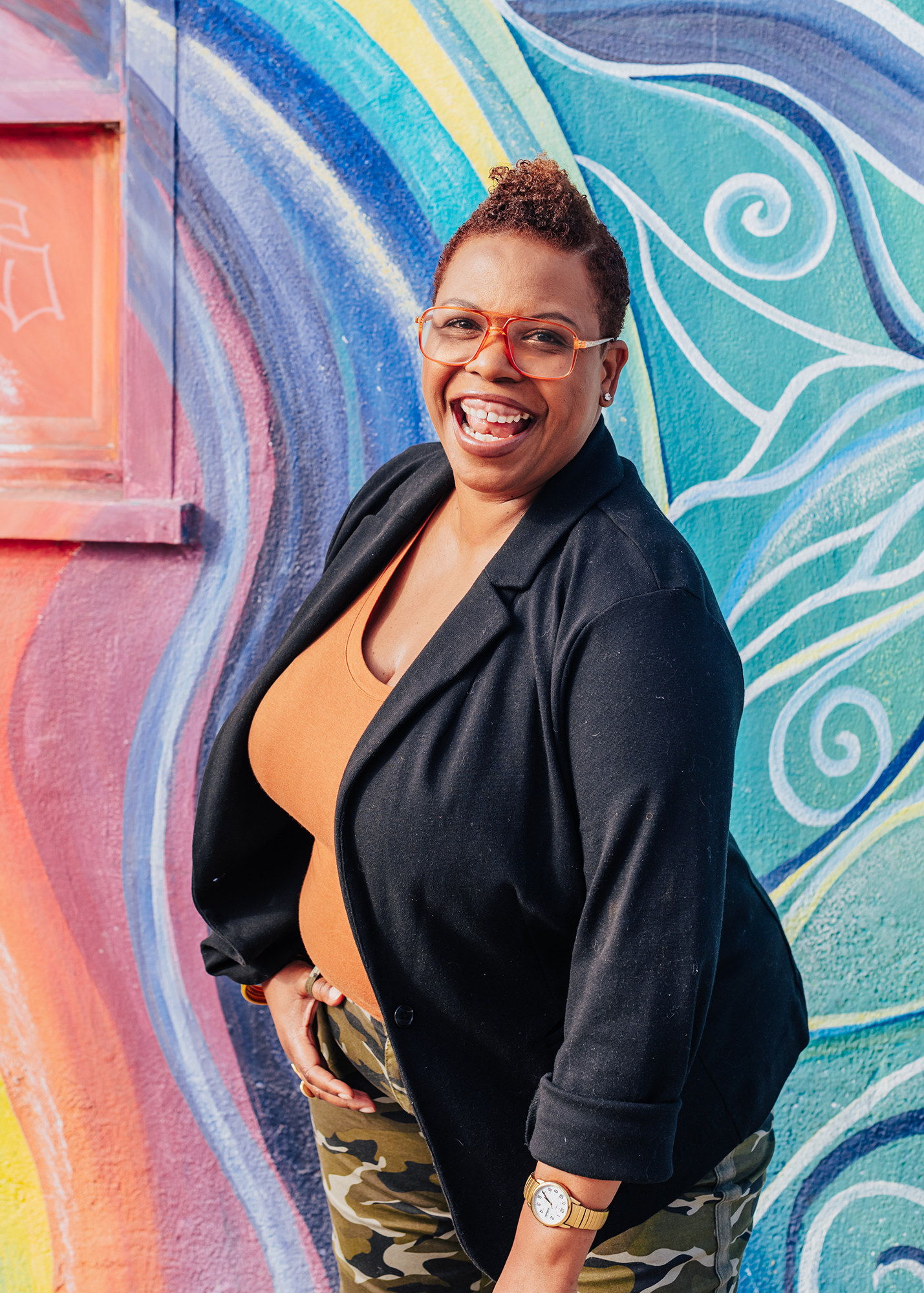 Lynn Johnson
(she/her)
Since the end of the last century, Lynn has worked at the intersection of social impact, entrepreneurship, and arts + media. She has founded and successfully led several social ventures dedicated to storytelling through the lens of gender and racial justice; including Spotlight: Girls and Oakland Freedom Theater— a first-of-its kind ensemble of actors, musicians and expert facilitators utilizing art and empathy to dismantle systems of oppression.
Lynn is a highly sought-after speaker and leader in the certified B Corp community and has appeared on the stages of SOCAP, Social Venture Circle, SVI Women, Lean StartUp Week, and Wisdom 2.0. Her work has been recognized and supported by SheEO, the Force for Good Fund, and Ashoka Changemakers. Lynn was the 2017 winner of The Pitch competition presented by SheKnows Media at the BlogHer conference in Orlando, FL.
As Founder and CEO of Hella Social Impact, Lynn is focused on helping businesses show up for racial justice authentically and impactfully. She believes her main job is to help today's leaders access the courage and imagination needed to reshape our economy for the good of all people.
Based in Oakland, CA since 2006, Lynn and her wife currently reside in Albuquerque, NM where their tween, neurodivergent daughter is receiving residential care. When not working, Lynn enjoys living room karaoke, mixing up new cocktail recipes, and walking along the Rio Grande.