That was our resounding theme in 2020.
Last year bore witness to the triple pandemic of COVID-19, the California wildfires, and the racial reckoning in the aftermath of the death of George Floyd. They were defining events of this generation, maybe of our lifetimes. While sometimes it is better to leave the past in the past, we would do well to remember the stories of resilience that kept us inspired and grounded.
I draw inspiration from our tireless public interest fellows like Maddie and Princess, who rendered high-quality services to their clients all across the state, whether from inside prisons or at the U.S./Mexico Border. I think of our grantee partners, like the California Indian Law Association, who pivoted their work to the online space in order to meet the complex legal needs of the Native American community.
2020 showed us in stark terms that our country desperately needs courageous leaders who uphold the humanity of all. Our scholars, fellows, and grantee partners are those who we have been waiting for, and we are privileged to have played a role in empowering them on their journeys.
I'm proud of our team – the staff and board of ChangeLawyers – for weathering the storm. And thanks to the support of all of you, we moved one step closer to a better justice system for all Californians. ​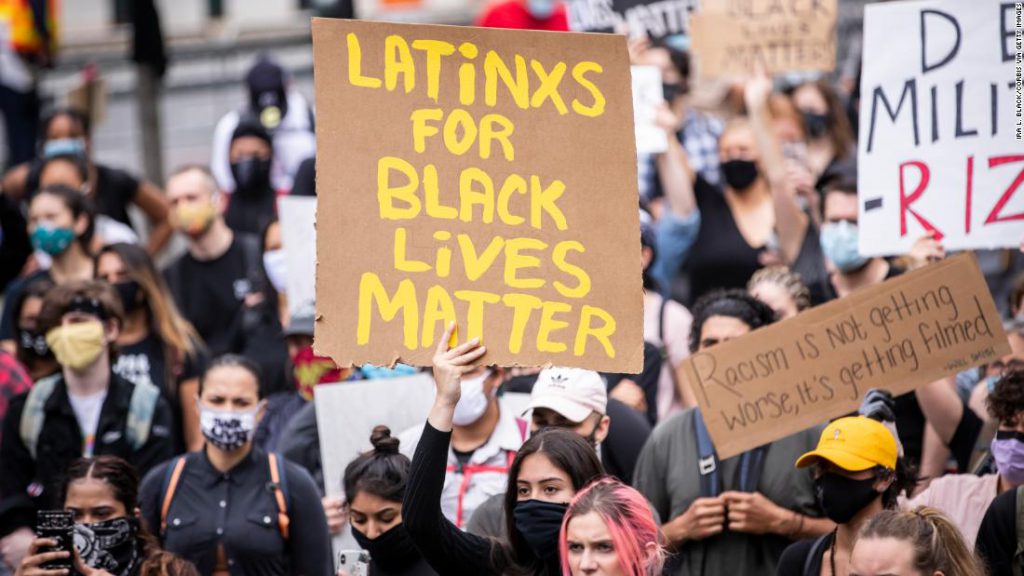 Awards for First- and Third-year Law Students
$380,000
Awards distributed since 1990
1,258
Scholarships for Justice
"I dream of liberation for all people of color and all low income people."
Mary Carmen De La O
ChangeLawyers Scholar
ChangeLawyers Scholarship Recipients
50
Womxn and Female-Identified
36
Our Scholars come from these schools:
California Western Law
Columbia Law
Harvard Law
La Verne Law
Loyola Law
Santa Clara Law
Southwestern Law
Stanford Law
Thomas Jefferson Law
UC Berkeley Law
UC Davis Law
UC Hastings
UC Irvine Law
UCLA Law
UOP McGeorge Law
USC Gould Law
USF Law
Vanderbilt Law
Washington and Lee Law
Yale Law
Grants
"I don't just represent my clients. I'm their lawyer, but I'm also part of their community."
Maddie Flood
Fellow at UnCommon Law
Fellowships, Diversity, and Legal Aid Grants
American Bar Association, Judicial Internship Opportunity Program

Al Otro Lado

Bar Association of San Francisco, Justice & Diversity Center

California Indian Law Association

Center for Youth Development through Law

Centro Legal De La Raza

Council on American-Islamic Relations
Immigrant Defenders Law Center
Imperial County and Quechan Tribal Court Appointed Special Advocates
Loyola Marymount University Young Lawyers Program
Silicon Valley Urban Debate League
UCLA Law Fellows
Community Events
"There is a groundswell of women of color who are bringing a new voice to the halls of power. This is the moment. We have to seize it."
US Attorney General Loretta Lynch
Speaking with ChangeLawyers Fellow Maddie Flood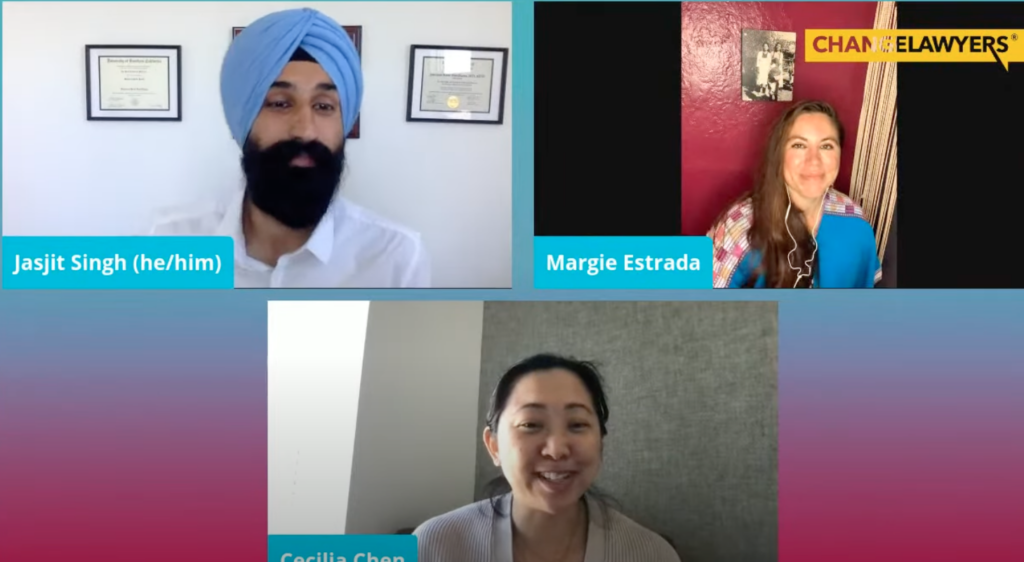 Total number of attendees at ChangeLawyers community events.
Jasjit Singh, ChangeLawyers Program Director, with Cecilia Chen of the Akonadi Foundation and Margie Estrada of the 
Our 2021 next investment in the next generation of ChangeLawyer
Number of ChangeLawyers we want to launch into positions of power and influence
Imagine a multi-racial, gender and ability-inclusive network of progressive lawyers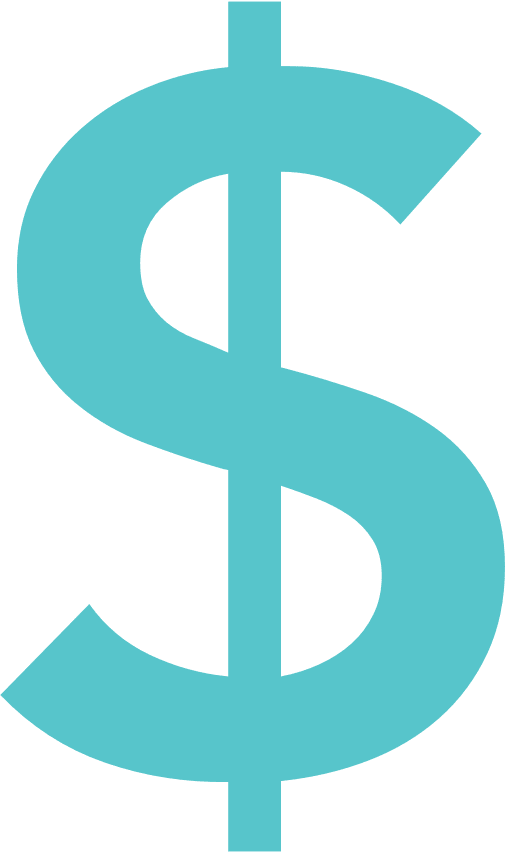 Figures based on 2019 Audited Statements
Revenue
| | | |
| --- | --- | --- |
| Foundations, Corporations, Annual Fund | $803,739 | 40.1% |
| Affinity program* | $564,723 | 28.2% |
| State Bar licensee donations | $318,558 | 15.9% |
| In-kind | $29,576 | 1.5% |
| CyPres awards | $216,960 | 10.8% |
| Special Events | $71,618 | 3.6% |
| Total | $2,005,174 | |
* In 2018, we successfully launched the for-profit subsidiary CalBar Connect to help increase revenue to legal service orgs. For more info, visit calbarconnect.com.
Expenses
| | | |
| --- | --- | --- |
| Programs | $1,293,059 | 72.1% |
| Fundraising | $256,718 | 14.3% |
| Management and General | $242,897 | 13.5% |
| Total | $1,792,674 | |
Thank you Donors!
"ChangeLawyers represents the perfect marriage of legal diversity and inclusion ideals with social justice action."- Marci Rubin, CMCP Executive Director (retired)
$150,000
The William and Flora Hewlett Foundation
$15,000-$39,999
Fenwick & West
Heather Rosing
Jeff Guthrie
Morrison & Foerster LLP
Van Loben Sels Rembe Rock Foundation
​The Bigglesworth Family Foundation
$15,000+
Heather Rosing
Manatt, Phelps & Phillips LLP
Marci Rubin
Morrison & Foerster
$10,000 - $14,999
Click to Expand
Click to Contract
Cox, Castle & Nicholson
Downey Brand
Jeanne Fugate
Klinedinst PC
Latham & Watkins LLP
LimNexus Foundation
Loeb & Loeb LLP
Manatt, Phelps & Phillips
Mark Selwyn
Morrison & Foerster Foundation
Munger Tolles LLP
Orrick LLP
PG&E
Pillsbury Winthrop Shaw Pittman LLP
Sheppard, Mullin, Richter & Hampton LLP
Southern California Edison
The Sidley Austin Foundation
The Walt Disney Company
Wilson Sonsini Goodrich & Rosati Foundation
​$5,000-$9,999
Click to Expand
Click to Contract
Alicia Vaz
Black Women Lawyers Association of Southern California
​California Association of Black Lawyers
Consumer Attorneys of California
Google
Joseph Mueller
Keesal, Young & Logan LLP
Keker, Van Nest & Peters LLP
Khai LeQuang
Mario Camara
Michelle Ybarra
Rasha Gerges Shields
​Susman Godfrey LLP
​$2,500 - $4,999
Click to Expand
Click to Contract
AccessLex Institute
Arab American Lawyers Association of Southern California
Asian American Bar Association Law Foundation
Asian Pacific Bar Association of Silicon Valley
California Association of Black Lawyers Judicial Council
Daniel S. Goodman Memorial Fund
California Indian Law Association
Charles Houston Bar Association
Chevron Corporation
Christiane Roussell
Claudia Wilson
Contra Costa County Bar Association
Earl B Gilliam Bar Foundation
East Bay La Raza Lawyers Foundation
Eric Casher
​Iranian American Bar Association of Northern California
John Langston Bar Association of Los Angeles
Jonathan Libby
Latina Lawyers Bar Association
Mexican American Bar Foundation
Meyers Nave Riback Silver & Wilson, LLC
National Filipino American Lawyers Association
San Diego La Raza Lawyers Scholarship Fund
Sacramento County Bar Association & Foundation
San Diego La Raza Lawyers
San Francisco La Raza Lawyers Association
South Asian Bar Association of San Diego
Susman Godfrey LLP
Tom Homann LGBT Law Association
​$1,500 to $2,499
Click to Expand
Click to Contract
Adrian Carpenter
Cecilia Chen
Christopher Stecher
Deepak Ahluwalia
Heritage Bank of Commerce
Kenneth Langan
New York Life Insurance Company
Pauline Weaver
Torres Law Group
UC Davis School of Law
​$1,000 - $1,499
Click to Expand
Click to Contract
Amy Tovar
Cassandra Ferrannini
Christopher Punongbayan
Des Walsh
Grace Yang
Judge Holly Fujie
Kazan McClain Partners' Foundation
Melissa Tidwell
Mercer
Richard Goldenberg
San Francisco Giants
Shute, Mihaly & Weinburger LLP
Susan Jamison
$500-$999
Click to Expand
Click to Contract
Albert Giang
Alexis Amezcua
Bennie Mackey, II
Carlos Dominguez
Daniel Guggenheim
Dean Hansell
Douglas Winthrop
Jim Kirkland
​Joel Goldstein
Marco Zambrano
Marvin Anderson
Roderick Shelton
Santa Clara University School of Law
Southwestern Law School
Valerie Esther Sopher
Yvette Roland
Zeughauser Group
​$100 - $499
Click to Expand
Click to Contract
Adam S. Gauthier
Alex L. Austin
Alex L. Austin
Alison Crawford Gervais
Amandeep Mangat
Aman Kaur
Amy Ross
Anthony Tolbert
Arthur Waldron Campbell
Judge Brenda Harbin Forte
Bruce P. White
Caitlin Blythe
Cara Patton Liu
Carol J. Carbone
Catha Worthman
Charles Smiley
Charles Jung
Charlie Hale
Clara Slifkin in honor of Charlie Scribner
Craig Riemer
Daniel & Terri Zazove
David L. Furth
Desmond J. Walsh
Frank J. Gruber
Frederick C. Heise
George L. Fox
Gloria Rhynes
Haley M. McIntosh
Heidi Renteria
Hitanshu Chawla
Hong-Jin Guan
Irma D Herrera
Jagrup Bhandal
Jasmine Singh
Jason Wright
Jenni Gomez
Jennifer Horst
Jessica Dominguez
Joe Montenegro
Johanna Hartwig
Judie Wexler
Julie Stockton
Katherine Burton
Kathleen A. Michon
Kaye Hambleton
Kevin Fong
Lauren Gardner
Les A. Hausrath
Lydia Morley
Marguerite Downing
Mary Ellen Callahan
Michael Powell
Michelle Bray
Patrick Kelley
Paul Alan Beck
Peter Benvenutti
Raul Salinas
Reynolds Holmes
Richard Tom
Robert Bruce Yallen
Roger Perez
Roland M. Katz
Rupert Byrdsong
Ryan Roth Gallo
Sheldon Sookdeo
Shirley Wilson
Steven P. Allen
Sukhbir Bhandal
Syed Arshad Hasan
Judge Tam Nomoto Schumann
Victoria M. Salazar
Walter MacDermid
Zachariah Nathan William Thal
$55 - $99
Click to Expand
Click to Contract
Aaron G. Filler
Aaron J. Benmark
Aaron Jacob Alter
Aaron P. Brecher
Aaron Roy Feldman
Aaron Spolin
Abigail J. S. Romero
Abraham Somer
Adam C. Bonner
Adam J. Karr
Adam M. Sachs
Adam Michael Handler
Adam P. Schwenker
Adam R. Brausa
Adam T. Belsey
Adanech Getachew
Adithya Sudarshan
Aditya V. Kamdar
Adnan H. Karama
Al Warren Hoslett
Alan B. Bayer
Alan I Rothenberg
Alan J. Pope
Alan J. Talt
Alan King Steinbrecher
Alan Lawrence Freedman
Alan Lee Brodkin
Alan Louis Geraci
Alan Nixen
Alan Richard Coon
Alan William Sparer
Alastair Rudyard McCloskey
Albert Flor
Albert J. Boro Jr
Albert Keith Lesar
Albert S. Yang
Alberto Consejo
Alberto Lopez
Alec Y. Chang
Alex Moore Johnson, Jr.
Alex Steinberg
Alexa F. Galloway
Alexander G. Sheffield
Alexander H. Williams,III
Alexander L. Massari
Alexander Lamb Brainerd
Alexander M. Donahue
Alexander Rosenberg
Alexander S. Rynerson
Alexander X. Cervantes
Alexandra M. Olmsted
Alexandra N. Fulton
Alexandra R. Pressman
Alexandria C. Carraher
Alexandria C. Kavalaris
Alexis F. Bortniker
Alexis Rondell Rhorer
Alfred H. Chan
Alfred Von Kessler, IV
Alice M. King
Alice Stauffer
Aline Moret Bakewell
Alisa T. Sam
Alison Mill Nichols
Alison R. Platt
Alison R. Watkins
Allan Craig Moore
Allan Martin Caditz
Allison B. Holcombe
Allison L. Westfahl Kong
Allyson G. Saunders
Allyson P. Wittner
Amador Larry Corona
Amanda A. Guzman
Amanda E. Swanson
Amanda Hawes
Amanda I. Bevins
Amanda L. McClintock
Amanda M. Cusick
Amanda M. Moghaddam
Amara L. Morrison
Amber M. Tham
Ambrosio E. Rodriguez
Amelia F. Burroughs
Amelia Rose Motroni
Amiel A. Jaramillo
Amos Hartston
Amrit-Vaani Chawla
Amy A. Mills
Amy H. O'Keefe
Amy L. Hirsh
Amy L. Ragen
Amy W. Bartell
Andre Sherman
Andrea J. Giovannone
Andrea N. Nocito
Andrea R. Meyer
Andrei V. Dumitrescu
Andres P. Lemons
Andres Raul Romero
Andrew F. Kim
Andrew Hubbard Sawyer
Andrew J. Baca
Andrew J. Davis
Andrew J. Kopp
Andrew J. Sussman
Andrew L. Shapiro
Andrew M. Gaudin
Andrew M. Hale
Andrew M. Kantor
Andrew P. Rittenberg
Andrew R. Cahill
Andrew R. Flier
Andrew Rubenstein
Andrew S. Jordan
Andrew T. Jones
Andrew T. Kao
Andrew Thomas Sinclair, Jr.
Andrew Valerio
Andrey Silin
Andy Konrad Ulich
Angel Rodriguez
Angela J. Reddock
Angela R. Swan
Angelica M. Pe Benito
Angie Y. K. Rho
Anh T. Quach
Anita Louise Wood
Anjan Choudhury
Ann E. Hashisaka
Ann K. Cun
Ann Pauline Cohn
Ann R. Casper
Anna C. Manuel
Anna Ivey
Anna Lueje
Anna P. Ozdemir
Anna Romanskaya
Anne C. Datesh
Anne Greenberg Bookin
Anne J. Palmer
Anne M. Williams
Anne Saltzberg Thompson
Annette M. Knox
Anslyene Abraham Lloyd
Anthony Alan LeWinter
Anthony C. Lanzone
Anthony F Telleria
Anthony F. Ventura
Anthony Harlan Barash
Anthony J. De Salis
Anthony J. Rackauckas Jr
Anthony J. Sperber
Anthony Joseph Passante Jr.
Anthony L. Abner
Anthony Leon Leggio
Anthony R. Zunino
Anthony T. Perez
Anthony U. Muoneke
Anton Carl Gerschler
Antonia Hernandez
Antonio R. Garcia
Anya J. Goldstein
April K. White
Aram Rostomyan
Arevik Stepanyan
Ariane Nicole Newell
Ariel G. Siner
Arlyn M. Egers
Armando Chavira
Armando V Moreno
Armen Artinyan
Arthur A. Krantz
Arthur D. Bona
Arthur David Levy
Arthur K. Lund
Arwen A. Swink
Asha R. Subas
Asheesh R. Mohindru
Ashkahn Mohamadi
Ashkan K. Aminpour
Ashlee E. Gustafson
Ashlee M. B. Espaillat
Ashlee Randel
Ashley F. Weinstein-Carnes
Ashley N. Parris
Ashod Mooradian
Athanasios K. Preovolos
Atlantis T. Langowski
Audrey J. Aronsohn
Augusto Focil Jr.
Austin S. Baumgarten
Ava Holako
Ayako K. Nagano
Ayman R. Mourad
Azuka L. Uzoh
Bandana K. Singh
Barbara Ann Milanovich
Barbara Baron Federman
Barbara Dixon
Barbara J. Macri-Ortiz
Barbara J. Schussman
Barbara Jane Kiem
Barbara R. Roller
Barbara R. Shufro
Barbara Suskind
Barrie G. D. Cowan
Barron Lewis Weinstein
Barry Alan Schneider
Barry C Michels
Barry Fadem
Barry Fischer
Barry Howard Lawrence
Barry Howard Sacks
Barry Lee Cohen
Bart H. Williams
Barton G. Hechtman
Barton L. Buchalter
Beau S. Davis
Becky J. Belke
Ben H. Stoddard
Benjamin B. Au
Benjamin C. Pulliam
Benjamin Charchian
Benjamin D. Singerman
Benjamin E. Goldman
Benjamin F. Tookey
Benjamin J. Codog, III
Benjamin L. Simnacher
Benjamin M. Harell
Benjamin P. Estes
Benjamin P. Tryk
Bennett Jay Yankowitz
Bernard Joshua Rosen
Bernard R. Allard
Bernard Sidney Greenfield
Bernhard D. Baltaxe
Bert H Deixler
Bertram Harris Fields
Beth A. Davis
Bethany R. Quinn
Betsy L. Cotton
Bettina A. Tiangco
Bettina M. Fernandez
Bichhanh T. Bui
Bill Lann Lee
Bill Robins III
Blaise A. Hermsen
Blake E. Fallar
Blake M. Zollar
Blake R. Cushing
Blase Dillingham
Bonita D. Moore
Bonnie A. Hamilton
Bonnie Ivy Bogin
Bonnie S. Klapper
Brad H. Nakase
Brad W. Seiling
Bradford Perry
Bradley A. Keyes
Bradley M. Matteoni
Bradley Ray White
Bradley Stuart Phillips
Bradley W. Smith
Brandi L. Brown
Brandon C. Martin
Brandon D. Fox
Brenda D. Collins
Brenda G. Hillman
Brenda Harbin-Forte
Brenda S. Adams
Brendan P. Gilbert
Brent A. Johnson
Brent D. Brehm
Brett H. Ramsaur
Brett J. Williamson
Brian A. Lambert
Brian A. Rawers
Brian Alan Cayton
Brian B. A. Mc Allister
Brian B. Wilson
Brian C. Burr
Brian D. Alexander
Brian David Krantz
Brian David Seibel
Brian Declan Cunningham
Brian Everet Williamson
Brian F. Early
Brian F. Needelman
Brian Gardner Workman
Brian Hauck
Brian James Hennigan
Brian M. Hess
Brian Russell Strange
Brian W. Venneman
Brian West Newcomb
Brianna Y. Franco
Bridget R. O'Hara
Brigid Waters Landau
Brittany N. Lichtig
Brooke L. Taylor
Bruce Archer Clemens
Bruce David Sunstein
Bruce Emerson Methven
Bruce Givner
Bruce Michael Canter
Bruce R. Inman
Bruce Scott Lymburn
Bruce Stewart Flushman
Bruce Tichinin
Bruce W. Leppla
Bryan B. Barnhart
Bryan D. Lamb
Bryan K. Brown
Bryan M. Garrie
Bryan S. Chehock
Bryan William Gaynor
Burke F. Norton
Burton N. Forester
Byron T. Smith
C. Abigail Dees
C. Curtis Scott
C. Joe Sayas, Jr.
Caitlin J. Hoffman
Caitlin M. Bair
Caitlyn N. Chacon
Calvin Siemer
Camilia A. Chow
Camille K. Cook
Camryn P. Berk
Candace M. Talbot
Candace R. Valentine
Caprice Lillian Collins
Cara Maggioni
Carina M. Verano
Carl D Ciochon
Carl J. Piper
Carl L. Jones
Carl Peter Kulyk
Carla J. Caratto
Carla Marie Woehrle
Carlos D. Heredia
Carlos Urzua
Carly P. Larson
Carmen L. Plaza de Jennings
Carol L. Bussey
Carol L. Cavanaugh
Carol M. Thomas
Carol P. Blacutt-Underwood
Carol S. Zaist
Carole Sei Morita
Caroline A. Raufi
Caroline D. Avery
Caroline G. Chase
Caroline S. Welch
Carolyn A Makupson
Carolyn Beth Herzog
Carolyn H. Luedtke
Carrie M. Leroy
Casey L. Corr
Cassidy M. Birtley
Catherine A Leacox Farman
Catherine A. Hall
Catherine A. McWhorter
Catherine A. Yanni
Catherine A. Zhu
Catherine B. Kim
Catherine Carlson Ferrier
Catherine G Wieder
Catherine G. Dunwoodie
Catherine Hodgman Helm
Catherine J. Dargan
Catherine K. Yee
Catherine V. Lew
Cathleen Michelle Sargent
Cecelia P. Stefanski Reynoso
Cecilia Diane Lannon
Celeste Scarlata Ferber
Chad V. Haes
Chad Vincent Haes
Charlene L. Usher
Charles A. Adelsheim
Charles A. Hayford
Charles Alfred Jonas
Charles Anthony Yamarone, III
Charles Archibald Hansen
Charles Armin Veneman
Charles B. Witham
Charles Bruce Rosenberg
Charles David Richmond
Charles E. Gulley
Charles E. Koro
Charles E. Nichol
Charles Edward Purdy
Charles F. Sullivan
Charles G. Ankenman
Charles H. Numbers
Charles John Smith
Charles Joshua Katz
Charles L. O'Rourke
Charles Michael Shumaker
Charles Nathan Freiberg
Charles Peter Scully,II
Charles R. Hayes
Charles Victor Thornton
Charles Z. Weiss
Charlotte V. Simonds
Charmaine G. Yu
Cheri Ann Kadotani
Cheryl Lynn Tebo
Chorng-Ming Wu
Chris C. Ginocchio
Chris Schneider
Christ Leonard Christenson III
Christen M.R. Dubois
Christina E. Stephenson
Christina M. Carson
Christina W. Kim
Christina Yu-Ching Chen
Christine A. Kolosov
Christine B. Redfield
Christine C Goodman
Christine G. Sanfilippo
Christine Kiyomi Noma
Christine L. Cavallo
Christine Louise Pollard
Christine M. DeKlotz
Christine N. Fitzgerald
Christine Ryan Madsen
Christopher A. Beyer
Christopher A. Flood
Christopher B. Conner
Christopher B. Walther
Christopher C. Walton
Christopher D. Cameron
Christopher D. Sullivan
Christopher E. Prince
Christopher Fielding Emley
Christopher G. Sigmund
Christopher J. Butcher
Christopher J. Canlas
Christopher J. Giovanniello
Christopher J. Wiener
Christopher Joseph Lauria
Christopher K. Rice
Christopher K. Seide
Christopher L. Kreeger
Christopher M. Pascal
Christopher M. Westman
Christopher M. Wright
Christopher Michael Kelly
Christopher R. Mordy
Christopher S. Sacca
Christopher S. Tharpe
Christopher T. Aumais
Christopher T. Tom
Christopher V. Angioletti
Christopher Wesley Warren
Christopher William Savage
Claire A. Bilir
Claire A. Williams
Claire M. Solot
Claire P. Carreon
Clara-Lisa Kabbaz
Clare Phillips Tayback
Clarisse Wai Jhun Young
Clarke Eliot Herbert
Claude Michael Stern
Claudine M. Martinez
Claus F. Mory
Clayton A. Bond
Clayton Underwood Hall
Clifford E. Yin
Clifford Joel Miller
Clothilde V. Hewlett
Colin C. Hampson
Colin C. Munro
Colleen Theresa Davies
Connie J. Yi
Connor Trafton
Constance Hee Lau
Corey N. Friedman
Cornelia Goodwin Baer
Cornelius Paul Bahan
Cortney S. Shegerian
Courtnay L. Dietz
Courtney E. Hoyt
Courtney E. Pasion
Craig A. Simmermon
Craig Alan Candelore
Craig Nelson Finta
Crista N. Welch
Crosby Rowe
Cynthia A. Harris
Cynthia H. Cwik
Cynthia L. Filla
Cynthia Marie Hamilton
Cynthia Marylyn Cohen
Cynthia R. Adwere
Cynthia St. John Zegel
D. Edward Hays
Dahna S. Pasternak
Dale Ken Carrigan
Dallas K Mosier
Dana A. Suntag
Dana C. Kennedy
Dana C. Tsubota
Dana L. Dean
Dana M. Nasser
Daniel A. Boone
Daniel A. Nardoni
Daniel A. Weisberg
Daniel Alan Bergman
Daniel B. Myers
Daniel Bennett Harris
Daniel C. Peak
Daniel C. Poliak
Daniel Canfield Payne, Jr.
Daniel E. Purcell
Daniel G. Murphy
Daniel H. Galindo
Daniel J. Innamorati
Daniel J. Muller
Daniel J. Rafii
Daniel J. Roemer
Daniel Jacob Soltman
Daniel Jay Mogin
Daniel Martin Geffner
Daniel N. Greenbaum
Daniel N. Schieffer
Daniel O. Offner
Daniel P. Barsky
Daniel R. Stern
Daniel R. Yablon
Daniel R. Zimmermann
Daniel Rapaport
Daniel S. Johnston
Daniel S. Nagle
Daniel Thomas Woodruff
Daniel W. Abbott
Daniel Y. Kim
Danielle C. James
Danna M. Kozerski
Dara Lynn Schur
Daren H. Lipinsky
Darrell R. Atkinson
Darren C. N. Nguyen
Darren M. Risley Kerstien
Darryl A. Stallworth
Darryl William Wagner
Dat H. Phan
Dave E. Blum
David A Wood
David A. Castleman
David A. Chernik
David A. Knoll
David A. Ossentjuk
David A. Payne
David A. Perlson
David A. Randall
David A. Wolf
David A. Wood
David Alan Goldstein
David Alexander Dull
David B. Goldman
David B. Tillotson
David B. Zlotnick
David Bruce Leichenger
David Bulgerin
David C. Beach
David C. Long
David C. Yang
David D. Fu
David E. Armstrong
David E. Toomey
David Edward Hopmann
David Eliab Wood
David Elliot Kenner
David Erghelegiu
David Eric Goldman
David Eugene Wood
David Goren
David Harris Cluff
David J. Elbaz
David J. F. Gross
David J. Kestenbaum
David J. Moore
David James Syapin
David Jaroslawicz
David John Kelly
David Jose Rivera
David K. Yamamoto
David L. Shin
David Lee Perrault
David Louis Gianelli
David M. Keyzer
David M. Manzetti
David M. Ring
David Marc Bluhm
David Mathias Nisson
David Michael Fields
David Michael Tressler
David Milton Hellman
David Morton Ginsberg
David N. Bigelow
David O. Chang
David P. Wasserman
David Paul Foos
David Philip Berry
David R. Lira
David Ray Medlin
David Robert McEwen
David S. Alverson III
David S. Minton
David S. Phillips
David S. Wheelock
David Samuel Kyman
David Steven Howard
David Steven Meyer
David T. Mara
David T. Romero
David Thomas Pursiano
David V. Sack
David W. Kesselman
David Walter Quinto
David William Burhenn
Dawn A. Brewer
Dawn L. Wilson
Dawn T. Collins
Dean Anthony Goetz
Dean Tuan
Deanna L. Orlando
Debbie Li
Debbie S. Harris Sherman
Debora L Polacheck
Deborah A. Berthel
Deborah A. Mason
Deborah Carole Ratner
Deborah E. Zolla
Deborah J. Goldman
Deborah Jeanne Marx
Deborah Lederer Sagues
Deborah S. Dixon
Deborah Sheldon Guerra
Deborah Whittle Pulido
Debra E. Cardarelli
Deirdre D. Jones
Deirdre M. Dawson
Dek Ketchum
Delia M. S. Parr
DeLong Li
Demetrius X. Lambrinos
Denise Johnson Divens
Denise M. Kuper
Denise Mancillas Guzman
Denise Michele Amantea
Denise Rodriguez
Dennis B. Hill
Dennis Dwight Hayden
Dennis E. Shiraev
Dennis J. Price
Dennis Joseph Hershewe
Dennis K. Thomas
Dennis Michael Caruthers
Dennis R. Wiseman
Dennis S. Fernandez
Dennis S. Zell
Derek G Howard
Desmond K. Nakamoto
Devin C. Coyle
Diana L. Calla
Diane Carol Yu
Diane K Aaron
Diane K. Uchimiya
Diane Marie Julin
Diane May Lew Tan
Diane Sue Messer Dodds
Dimitri N. Nichols
Dominic R. Keller
Dominique A. Pollara
Don Alan Baggett
Don B. Emley
Don Carl Lippenberger
Don F. Kumamoto
Donald Carl Arbitblit
Donald D. Lee
Donald Edmund Kelley, Jr.
Donald James Murphy
Donald L. Abrams
Donald S. Simon
Donald W. Fisher
Donald Wayne Carlson
Donna L. Nixon
Donna L. Reynolds
Dorothy Kathryn Robinson
Douglas A. Carlen
Douglas A. Winthrop
Douglas Albert Scott
Douglas B. Foster
Douglas C. Sands
Douglas D. Mandell
Douglas G. Vetter
Douglas John Rovens
Drew C. Hallett
Duane C Miller
Duane H Conover
Dulce G. Oliveira
Dusan Kanazir
Dwayne H. Stein
Earl Louis Williams
Eddy Langholz
Edgar B. Cale III
Edmund Stephen Schaffer
Edmund V. B. Roberts
Edquon Lee
Eduardo Manuel Guzman
Edward A. Terzian
Edward A. Vergara
Edward D. Johnson
Edward G. Dane
Edward G. Gregory
Edward Howard Schulman
Edward J. Donnelly
Edward J. Weiss
Edward Joseph Nevin, Jr.
Edward L Baskauskas
Edward L. Somogyi
Edward R. Fluet
Edward Raymond Ortega
Edward Sanfern Garlock
Edward T. Colbert
Edward T. Stockbridge
Edward William Lloyd
Eileen McCarthy Diepenbrock
Elaine S. Rosen
Eleanor Louise Karn
Elena B. Morgan
Elinor K. Shin
Elisa Fernandez
Elisa R. Gozarkhah
Elise M. Mitchell
Elizabeth A. Ernster
Elizabeth A. Gayle
Elizabeth A. Ripperda
Elizabeth B. Lockwood
Elizabeth Beckman Schaaf
Elizabeth Berke-Dreyfuss
Elizabeth Boggs Eliades
Elizabeth Bosshard-Blackey
Elizabeth E. Trutner
Elizabeth H. Richardson-Royer
Elizabeth Hopkins
Elizabeth J. Dooley
Elizabeth L. Reiner
Elizabeth Meinicke Flynn
Elizabeth Smith Reed
Elizabeth Suzanne Salveson
Ellen Anne Pansky
Ellen Barrie Corenswet
Ellen Lake
Ellen Laurie Isaacs
Ellen S. James
Ellen Susan Finkelberg
Elliot Silverman
Elliott C. Montgomery
Ellyn Marcus Lindsay
Eloy Z. Garcia
Emilie M. Calhoun
Emily Seaman
Emily S. Levitan
Emily Shappell Edelman
Emlyn R. Mandel
Eneda Hoxha
Eric A. Richards
Eric Alan Isaacson
Eric Alan Schwartz
Eric D. Vandevelde
Eric D. Winston
Eric E. Woodman
Eric Ellingson Freedman
Eric J. Lavin
Eric Joseph Ratner
Eric Norman Hamburg
Eric R. Tuy
Eric Sidney Ziegler
Eric T. Hieber
Erica E. Larsen
Erick S. Guzman
Erik C. Schmid
Erik S. Morrison
Erika A. Easter
Erin G. Austin
Erin I. Canino
Ernesto Sanchez
Esteban Rodriguez
Etan S. Chatlynne
Eugene Blaise Ceccotti
Eugene Gerald Iredale
Eugene M. Pak
Eugene P. Haydu
Eugenie Mitchell
Eun Joo Hong
Evan M. Livingstone
Evanthia M Spanos
Eve D. Hodnett
Everett Augustus Hewlett, Jr.
Fari A. Rezai
Farrah Wilder
Farrell Jay Goodman
Faustine Betouin
Fei Y. Zhong
Felicia M. Medina
Felicia Y. Sze
Felix Wayne Loya
Fernando M. Reynoso
Firusa M. Torna
Flora Hoffman
Floyd David Froman
Foram Dave
Francesca M. Germinario
Francis Albert Cassou
Francis G. Rushford
Francisco M. Batara
Francois P. deVilliers
Frank Cadmus Damrell, Jr
Frank DeMarco Jr
Frank H. Busch
Frank J. Miskiel
Frank Judah Gruber
Frank R. McNally
Frank S. Robles
Franklin D. Moen
Fred Curtis Kirschner, Jr.
Fred Elliot Goldman
Fred Walter Bruning Jr
Fred William Alvarez
Frederic Ron Krausz
Frederick B. Valtairo
Frederick Brown
Frederick Charles Hertz
Frederick Christian Roesti
Frederick Leon Lyon
Frederick W. X. Lien
Fredric A. Worrell
Fredrick Harvey Stern
Gabriel J. Shapiro
Gabriel L. Katzner
Gabriella G. Navarro-Busch
Gad Zohar
Gail Rita Weinheimer
Garet D. O'Keefe
Gary A. Barrera
Gary Alan Greenfield
Gary Allen Feess
Gary Allen Martin
Gary Brent Callahan
Gary Goldberg
Gary Lee Benton
Gary Leland Reback
Gary Tracy Lafayette
Gene S. Lizaso
Geoffrey T. Stover
George Blackburne III
George Carter Rothwell
George Donald Calkins II
George Leroy Bond, Jr.
George M. Hanover
George M. Newcombe
George N. Buffington
George Steven Cuevas
George Workman Buehler
Gerald Andrew Garcia
Gerald H. Scher
Gerald Houlihan
Gerald Irwin Solomon
Gerald Jerry G. Spolter
Gerald Robert Offsay
Gerald Rosenberg
Gerald Thomas McFadden
Gerald W. Hokstad
Gilbert M. Labrucherie Jr.
Gilbert Perez
Gina L. Carroll
Ginger Clare Paad
Giovanni Valencia
Giselle M. Barth
Giulio Virgil Accornero Jr
Glenn Arthur Smith
Glenn Nobuo Kawahara
Glenn T. Inanaga
Glori J. Norwitt
Gloria D. Sefton
Gloria Rhynes
Gloria Y. Chang
Gordon D. Greenwood
Gordon Kirby Davidson
Gorev Ahuja
Grace S. Campbell
Graham S. Ravdin
Grant A. Davis Denny
Greg Philip Stefflre
Greg Pilarowski
Gregg Lander
Gregg M. Ficks
Gregg Oppenheimer
Greggory Christopher Brandt
Gregory A. Fuoco
Gregory Alan Bonfiglio
Gregory Alan Montegna
Gregory Breslin Thorpe
Gregory D. Rueb
Gregory Dean Walker
Gregory H. Gordon
Gregory John Brislain
Gregory Lawrence Picco
Gregory M. Murphy
Gregory N. Santiago
Gregory P. Einhorn
Gregory Paul Stone
Gregory Robert Vanni
Gregory S. Martin
Gregory Stewart Clark
Gregory Wilcox
Gustavo F. Lamanna
Gustavo Zarate
Guy Douglas Calladine
Guy M. Roy
Gwendolyne N. Trenner
Habiba Simjee
Hagop N. Chopurian
Hailyn J. Chen
Hakop Barseghian
Hank M. Goldberg
Hanna Leung
Hannah L. Jones
Hans E. Kim
Hany S. Fangary
Harold Joseph Kwalwasser
Harry C. O'Brien
Harry C. O'Brien
Harry Kenneth Plant
Harry Vere Lehmann
Heather E. Takahashi
Heather N. Fugitt
Helen G. Boutrous
Helene K. Wright
Helga M. Carson
Henry H. Cornillie
Henry M. York
Henry Martin Adelson
Henry Randolph Butler
Henry Schuyler Horn III
Henry Weissmann
Herbert Louis Ashby
Hesam Ferdows
Hilary C. Kingston
Hilary Gillian Darcy Lord
Hilda C. Babbidge
Hill C. Snellings
Hillary A. Darnell
Hillary R. Allyn Vivas
Hojoon Hwang
Hollis Keith McMilan
Holly C. Barker
Holly Delany Cole
Holly Rothman
Hong A. Zhong
Houman Chitsaz
Houman Ehsan
Howard A. Hartzfeld Jr
Howard A. Slavitt
Howard Berrick Wiener
Howard David Gest
Howard Wilton Lind
Hsin-Tung Lee
Hugo A. Tzec
Humberto Diaz
Ian Fyvie
Ian T. Wade
Ian W. Freeman
Ike Sherman
Ilana K. Waxman
Iman H. Farrior
Iman Nabizadeh
Ioana E. Tchoukleva
Ione M. Rummery
Ira Meislik
Ira P. Rothken
Irene Viksman Flores
Irina G. Rosenberg
Iris Brest
Isaac Blumberg
Isabel Raskin Cohen
Ivan A. Schlager
J Stanley Teixeira
J. Stanley Pottinger
J. Stanley Pottinger
Jace A. Levine
Jack Casetta
Jack Gordon Cairl
Jack Lee Taylor
Jack Lynn Chegwidden
Jack Robert Naiditch
Jack V. Valinoti
Jackie B. Clem
Jackie L. Barrett
Jaclin Awad
Jacob M. Kaufman
Jacob S. Kreilkamp
Jacqueline Jo Faulkner
Jacqueline L. McIntyre
Jacquelyn J. Garman
Jade L. Black
Jae K. Kim
Jae Y. Lee
James A. D'Ambrosio
James A. Jackman
James Alan Zapp
James Arthur Wyatt
James B. Bucher
James B. Creighton
James B. Klepper
James B. P. Flood
James C. Emerson
James Carhart Powers
James Carl Eschen III
James D. Bickham
James Dale Poovey
James Doyle Dockery
James Dwight Palmer, Jr.
James E. Cohen
James E. Schacht
James Edward Hornstein
James Eric McGlamery
James Francis Anderson
James G. Butler
James G. Potter
James Gary Hastings
James Hepburn Sutton
James Howard Kennedy
James J. Eischen Jr
James J. Hurley
James J. Parrinello
James J. Ren
James Kenney Morrison
James L. Matchefts
James Lawson Marable III
James Lee Andion
James M. Bader
James M. Casso
James M. Morgan
James Matthew Smolich
James Matthew Wagstaffe
James McDowell Preston Feuille
James N Roethe
James N. Strawbridge
James P. Mitchell
James Patrick Carr
James Patrick Nollan
James Regan Barry, Jr.
James Robert Lambden
James S. Yan
James Thomas Given
James Thomas Neavitt
James W. Head
James W. Lewis
James W. Murray
Jamie A. Jacobs-May
Jamie E. Walters
Jamie K. Serb
Jamin P. Horn
Jan F. Cummins
Jana G. Gold
Jana M. Moser
Janalie Ann Henriques
Jane Adams
Jane B. Winer
Jane G. Zerbi
Jane K. Euler
Jane Kim
Jane Langdell Robinson
Jane M. Feddes
Jane S. Lee
Jane Sunderland
Janelle M. Walker
Janet A Hart
Janice I. Lau
Jared A. Roark
Jasmin A. Ellis-Logan
Jasmine R. Oberman
Jason B. Isaacs
Jason D. Kornfeld
Jason E. Hardiman
Jason G. Baumbach
Jason John Crowell
Jason Kalus Wolins
Jason M. Blumberg
Jason T. Miller
Jason W. Lee
Jay Aaron Jones
Jay Alan Hieatt
Jay C. Ayers
Jay J. Honaker
Jay James DeFuria
Jay R. Minga
Jay Scott Schicketanz
Jean M. Duvall
Jean M. Kohler
Jean-Noel Dominique Pinkney
Jeanne Marie Zolezzi
Jeannie A. Martin
Jedd E. Bogage
Jeff Howard Pollack
Jeffery B. Levi
Jeffrey A. Lamken
Jeffrey A. Sinsheimer
Jeffrey A. Unger
Jeffrey Alfred Kroeber
Jeffrey Allen Haas
Jeffrey B. Cereghino
Jeffrey B. Lacy
Jeffrey B. Newman
Jeffrey Brian Pape
Jeffrey Brian Towns
Jeffrey C. Schneider
Jeffrey D. Lake
Jeffrey David Kirk
Jeffrey G. Knowles
Jeffrey H. Rutherford
Jeffrey Hart Dasteel
Jeffrey J. Hessekiel
Jeffrey J. Riel
Jeffrey L. Bleich
Jeffrey L. Levinson
Jeffrey Lawrence Geren
Jeffrey M. Blank
Jeffrey Martin Trinklein
Jeffrey N. Klink
Jeffrey R. Loew
Jeffrey R. Unalp
Jeffrey Scott Baird
Jeffrey Steven Pop
Jeffrey Thomas Oberman
Jeffrey Y. Wu
Jeffry Alan Bernstein
Jenna Miara
Jenifer F. Frudden
Jennifer A. Bandlow
Jennifer A. McAllister
Jennifer A. Reisch
Jennifer B. Hodulik
Jennifer B. Yates
Jennifer C. Schmuldt
Jennifer Corinne Bretan
Jennifer E. Dean
Jennifer E. Goodnow
Jennifer F. Beerline
Jennifer J. Henderson
Jennifer K. Nakamoto
Jennifer L. Foley
Jennifer L. King
Jennifer L. Sweeney
Jennifer L. Williams
Jennifer M. Oliver
Jennifer Mathews Friedman
Jennifer Moore
Jennifer Orthwein
Jennifer Orthwein
Jennifer W. Lentz
Jennifer Z. Holmes
Jenny Pelaez
Jenny Y. Kim
Jeremy M. Lipshy
Jeremy S. Woodburn
Jeremy T. Naftel
Jerome C. Roth
Jerome L. Levine
Jerone Jacques English
Jerry Neil Gans
Jerry Neil Paul
Jerry T. Amberger
Jess A. Gupta
Jesse Leon
Jesse R. Fretwell
Jessica A. Denisi
Jessica A. Fakhimi
Jessica C. Espinoza
Jessica C. Vapnek
Jessica E. Lanier
Jessica J. Tam
Jessica K. Heldman
Jessica Lidergot
Jessica N. Wilson
Jessica S. Jin
Jessica S. R. Stender
Jessica S.M. Speiser
Jill A. Fordyce
Jill E. Fox
Jill P. Telfer
Jill S. Dodd
Jill White Roberts
Jimmy Gao
Jiyun C. Lee
Jo Lynn Lambert
Joan B. Aristei
Joan M. Pradhan
Jocelyn Dion Larkin
Jodi D. Phillips
Jody Karol
Joe Hariton
Joe Magallanes Jr
Joel Alan Kaufman
Joel Andrew Silverman
Joel Carash
Joel F. Slavonia
Joel J. Bergsma
Joel M. Tantalo
Joel Rabinovitz
Joel Simpson Marcus
Joel T. Mecklenburg
John A. Don
John A. Ferrone
John A. Goodman
John A. MacKerron, III
John A. Maier
John A. Tortora
John Albert Girardi
John Alexander Marshall
John Allen Mancasola
John Andrew Larimore
John Arthur Daves Kelley
John Bonnell Emerson
John Buckley Campbell
John C. McCarty
John Charles Suttle
John Christopher Dunn
John Cornell Taylor
John Cornell Taylor
John D. Bogdanov
John D. Corrigan
John D. Fredericks
John D. Mendlein
John David Maxey
John David Teter
John E. Bowerbank
John Eric Thickstun
John F. Bair
John F. Baumgardner
John F. Soukup
John Fielding McKenzie
John Foster Dwyer
John G. Miller Jr
John G. Serpico
John George Cotsirilos
John Graham Bradshaw
John Harrison L'Estrange, Jr.
John Harter Mathias Jr
John Howard Paulsen
John Howard Sharer
John J. Lyons
John Jeffery Carter
John Joe Moreno
John Joseph Shaw
John Joseph Wall, Jr.
John K. Courtney
John K. Shimmick
John Kenneth York
John Kenzo Fukasawa Jr
John Kim Kao
John Lee
John Leonard Burris
John M. Cooley
John M. Ogden
John M. Padilla
John M. True
John Mansfield Peterson, Jr.
John Michael Murphy
John Milton Anderson
John P. Brockland
John P. Given
John P. Glowacki
John P. King
John P. Petrullo
John P. Petrullo
John Paul D. Visaya
John Phillips Levin
John Reinhold Paul Ronge
John Robert Harper
John S. Pozza
John S. Santa Lucia
John T. Nardell
John T. Schreiber
John Thomas Pieret
John Victor Spilker
John W. Chapman
John W. Noland
John Woodworth Alden
John Wynne Herron Jr
John-Lawrence R. Kolkebeck, Jr.
Johnny T. Lai
Jon P. Bruinooge
Jon S. Edgett
Jonathan A. George
Jonathan C. Gallen
Jonathan C. Teller
Jonathan D. Libby
Jonathan E. Davis
Jonathan M. Brand
Jonathan M. Saben
Jonathan P. Markovitz
Jonathan P. Markovitz
Jonathan Roger Bass
Jonathan S. Ball
Jonathan S. Brown
Jonathan W. Redding
Jonee Marion Grassi
Joon W. Song
Jordan C. McCollum
Jordan P. Raphael
Jordan R. Jaffe
Jordan Richard Kerner
Jordyn A. Bishop
Jorge A. Martinez
Jorge U. Juantorena
Jose A. Esteves
Jose A. Velasquez
Jose F. Sanchez
Jose L. Patino
Joseph Bevington
Joseph C. Dayball, III
Joseph C. Santiesteban
Joseph Daniel Lee
Joseph E. Reed
Joseph G. Davis
Joseph G. O'Keefe
Joseph I. Graham
Joseph Liebman
Joseph N. Roda
Joseph Peter Lawrence
Joseph R. Magazenni
Joseph Raymond Grodin
Joseph S. Carr
Joseph S. Cone
Joseph Schlesinger
Joseph Thaddeus Hagen
Joseph W. Ozmer
Joshua A. Jessen
Joshua D. Cohen
Joshua G. Gigger
Joshua G. Konecky
Joshua J. Stevens
Joshua L. Kopple
Joshua Michael Eizen
Joshua R. Furman
Joshua Robert Steinhauer
Joshua Swartz
Joshua Z. Stein
Joy Hinton
Joy L. Spezeski
Joyce C. Li
Joyce Chungwhei Wang
Joyce Marlene Hicks
Juan C. Bustamante
Juan C. Gonzalez
Juan D. Garcia
Juan F. Dotson
Judith E. Marshack
Judith F. Jaeger
Judith Petray
Judith Y. Tang
Judy A. Jensen
Judy S. Kwan
Julia A. Donoho
Julia Ann Brungess
Julia D. Greer
Julia M. Kazaks
Julia Qureshi Brush
Julian L. Chan
Juliana Yanez
Julie A. Jorgensen
Julie A. Su
Julie Collins Nelson
Julie K. Waterstone
Julie M. Tang
Julie Michele Slayton
Julie Y. Mar-Spinola
Juliette L. F. Peignier
Juliette L. Hirt
Julius J. Cherry
Junaid Hasan Chida
Justin C. Griffin
Justin H. King
Justin M. Massey
Justin M. Proctor
Justin R. Hall
Justin V. Alper
Justine Joya
Justo M. Justo
Kadeidra A. Honey
Kadmiel E. Perez
Kali V. Fournier
Kamalpreet Gill
Karen Ann Rooney
Karen B. Dow
Karen H. Beckman
Karen H. Watkins
Karen J. Balderama
Karen J. Hedlund
Karen K. Diep
Karen M. Saez
Karen S. Frank
Karen St Onge
Karen Y. Chow-Gregory
Karen Y. Uchiyama
Karl S. Thurmond
Karl S. Thurmond
Karna E. Harrigfeld
Kate T. Spelman
Katharine F. Hooker
Katharine T. Van Dusen
Katherine D. Scheffey
Katherine F. Bruhn
Katherine Hope Gurun
Katherine Jane Thomson
Katherine Kao
Katherine Leatherman Adams
Kathi Cover
Kathleen A. Melez
Kathleen C. Bush
Kathleen Carol Walsh
Kathleen D. Payne
Kathleen Franza Giffen
Kathleen M. Lopez
Kathleen M. Sullivan
Kathleen Marie Vanden Heuvel
Kathryn J. Fritz
Kathryn Jean Burke
Kathryn Louise Vizas
Kathryn N. Nester
Kathy L. Garcia
Kayla N. Lynk
Kei Nishimura
Keith D. Griffin
Kelcie M. Gosling
Kelly A. Vierra
Kelly I. Volkar
Kelly S. Wood
Kelly W. Craven
Kelsey L. Quaranto
Ken M. Kawaichi
Kendra K. Albert
Kenneth A. Feinswog
Kenneth E. Friedman
Kenneth Graham Lay
Kenneth Jeffrey Kroopf
Kenneth John Sanocki
Kenneth Lemberger
Kenneth M. Young
Kenneth Mitchell Sigelman
Kenneth P. Corhan
Kenneth R. Hillier
Kenneth Robert Berman
Kenny S. Ramirez
Kensuke Inoue
Kenton J. King
Kerry A. Cohen
Kerry A. Kelly
Kevin A. Kraft
Kevin E. Lawless
Kevin Gerard Rivette
Kevin J. Chroman
Kevin J. Guzik
Kevin L. Hubbard
Kevin M. Rodriguez
Kevin P. Daly
Kevin P. Kamraczewski
Kevin R. McCarthy
Kevin S. Taylor
Kevin Z. Jiang
Khachik C. Safarian
Kimberly A. Ahrens
Kimberly A. Baker Medina
Kimberly Ann Mayer
Kimberly J. Kernan
Kimberly R. Rose-McCaslin
Kimlynn T. Hoang
Kira Maritano
Kirkwood Shearer Rense
Kirsten Schlenger
Kit M. Driscoll
Knut S. Johnson
Konrad M. Sosnow
Kristapor Vartanian
Kristen N. Comerford Laggner
Kristen S. Singh
Kristian E. Wiggert
Kristin C. Chambers
Kristin L. Amerling
Kristin M. Davis
Kristin M. Guilbert
Kristina L. Brittenham
Kristine R. Cerro
Kristy Marino
Kristy F. Greenberg
Krystale L. Rosal
Kuldip S. Dhariwal
Kuruvilla Mathen
Kyung Hyun Kim
L. William Caraccio
Laila Masud
Lance Bennett Gordon
Lance H. Swanner
Lance Stephen Spiegel
Langley Kreuze
Larry D. Hunter
Larry M. Lipke
Larry Reed Vollintine
Larry Wayne Gabriel
Lars E. Johansson
Laura C. Pratt
Laura C. Srebro
Laura Coleman Williams
Laura D. Smolowe
Laura E. Miller
Laura Kalman
Laura M. Earl
Laura M. Fields
Laura M. Mooney
Laura M. Sullivan
Laura Martin Gunn
Laura Przetak
Laura R. Seegal
Laura Stein
Laura W. Adell
Laurel L. Barry
Laurel Susan Terry
Lauren Bullock
Lauren Collins
Lauren Elizabeth Kohlhoff
Lauren H. Zweier
Lauren J. Empey
Lauren M. Perkins
Lauren Natalia Taubman
Lauren Schlenoff Kowal
Laurence Fairlie Pulgram
Laurence I. Pitts
Laurence Paul Nokes
Laurie A. Sanders
Laurie Emerson Barber
Laurie J. Sanderson
Laurie Lieberman
Laurie M. Furstenfeld
Laurie Weinberg Rice
Lawrence Alan Puritz
Lawrence Jay Siskind
Lawrence John Semenza
Lawrence L. Thompson
Lawrence Ming Chew
Lawrence R. Whiting
Lawrence Raymond Stidham
Lawrence Wayne Bragman
Lazaro L. Bobiles
Lea A. Borders
Lea L. Zaffaroni
Leah P. Collins
Leah R. Cole
Leanne Margaret Ulvang
Lee Anthony Rubin
Lee H. Graham
Lee Maranto
Lee W. Previant
Leena A. Mauskar
Leesa Miao
Leila H. Monroe
Lenore Schreiber
Leo R. Alberigi
Leon Joel Gladstone
Leona L. Lauder
Leonard B. Levine
Leonard H. Sansanowicz
Leonard Loebl Gumport
Leslie Allen Hausrath
Leslie Conrad Nichols
Leslie E. Schuster
Leslie F Petersil
Leslie Stuart Klinger
Lewis Bernard Sternfels
Lewis W. Duong
Linda B. Takahashi
Linda Jane Smith
Linda Kathryn Engel
Linda Marie Carpenter
Linda Marie Stoick
Linda Noreen Wisotsky
Linda Reich Winchester
Linda Ross Myers
Linda S. Fang
Linda S. Peterson
Linda W. Seale
Lindsay Anne Weston
Lisa Esses
Lisa L. Kirk
Lisa L. Kohli
Lisa Lenherr
Lisa Lurline Oberg
Lisa M. Gluckstein
Lisa M. Saltzman
Lisa McCabe Van Krieken
Lisa Norton
Lisa S. Maslow
Lisa T. Mathies
Lita Jacoste
Lloyd Leo Freeberg, Jr.
Lola Emily Langner
Long X. Do
Loren Edward Hillberg
Loren M. Osher
Lori R. Mason
Lorie Sheila Nachlis
Lorne H. Parker
Lorraine Whitcomb Todd
Lorren L. Patterson
Louanne Masry Weeks
Louis Garcia
Louis J. Rampino
Louis Jacobs
Louis P. Trygar
Louise C. Siojo
Lowell Jay Milken
Luke V. Rachlin
Luz E. Phelps
Lydia Atherton Morley
Lydia E. Crandall
Lynn C. Lozier
Lynn G. McKinnon
Lynn Harold Pasahow
Lynn Hollenbeck
Lynn Leversen Kambe
Macauley I. Ekpenisi
Mackenzie L. Houck
Madan Mohan S. Ahluwalia
Madison Stockton Spach, Jr.
Maeve K. Bergman
Maggie L. Wong
Maha H. Ibrahim
Mahtab Fatemi
Mairi S. McKeever
Maisha Daniel-Jamerson
Mallory M. Craig-Karim
Manabu Miyajima
Manjusha P. Kulkarni
Marc A. Mazorow
Marc Albert Lackner
Marc Allen Zimmerman
Marc Brainich
Marc Owen Stern
Marc R. Knittel
Marc T. Markwell
Marcos J. Vergara Del Carril
Marcus A. Tompkins
Marcus S. McCutcheon
Margaret Ann Nagle
Margaret C. Coleman
Margaret E. Daley Ludington
Margaret E. DeMatteo
Margaret Eleanor Garms
Margaret G. Lodise
Margaret G. Nibbi
Margaret Gray Presley
Margaret Harrington Kavalaris
Margaret L. Carter
Margaret M. O'Laughlin
Margaret M. Sohagi
Margaret P. Alvarez
Margarita Salazar
Margie R. Potter
Maria Cristina Lenz
Maria Josefa Carlos
Maria Medina
Maria Michelle Uzeta
Maria Newkirk Fong
Maria V. Primushko
Maria V. Radwick
Maricela C. Fernandez
Marie E. Jonas
Marina Helena Park
Marina R. Franco
Marissa De La Rosa
Marjorie A. Slabach
Marjorie J. Heinrich
Mark A. Conley
Mark A. Lemley
Mark A. Rosebrock
Mark A. Sheft
Mark A. Sigala
Mark B. Busick
Mark B. Connely
Mark C. Choate
Mark C. Gabel
Mark C. Watson
Mark Cristen Jensen
Mark D. Epstein
Mark D. Potter
Mark Dwight Sachar
Mark E. Haddad
Mark G. Robilotti
Mark G. Weidmann
Mark Gregory Intrieri
Mark H. Weinberger
Mark J Coleman
Mark J. Boskovich
Mark J. Dicks
Mark J. Serino
Mark J. Skapik
Mark John Meyers
Mark Jonathan Hayes
Mark L. Russakow
Mark McClain Schallert
Mark Moktarian
Mark O. Hiepler
Mark O. Morris
Mark R. Feeser
Mark R. VonderHaar
Mark Robbins
Mark S. Bagula
Mark S. Sedlander
Mark Steven Bostick
Mark Steven Kuskin
Mark Stuart Polan
Mark Travis Curry
Mark W. Wallin
Marla A. Hoehn
Marleen R. Kuttner
Marlene D Nations
Marshall A Lewis
Marshall E. Bluestone
Marshall S. Zolla
Martha Alice Helene Berman
Martha J. Rosett
Martha Jill Simon
Martha K. Winnacker
Marti Ann Draper
Martin J. McTigue
Martin J. Naughton
Mary Ann L. Wymore
Mary Anne Becking
Mary B. Reiten
Mary Catherine Nault
Mary Elizabeth A. Graham
Mary J. Naimish
Mary K. Wyman
Mary L. Sharp
Mary L. Topliff
Mary Louise Frampton
Mary V Halbert
Maryann P. Gallagher
Mathew John
Matthaeus H. Martino-Weinhardt
Matthew A. Lesnick
Matthew A. Melville
Matthew A. Slater
Matthew Barhoma
Matthew C. Simon
Matthew C. Stoll
Matthew D. Kellogg
Matthew D. Resnik
Matthew D. Segal
Matthew D. Valenti
Matthew D. Vella
Matthew Daniel Haley
Matthew E. Crawford
Matthew E. Dambrov
Matthew E. Elmaraghi
Matthew E. Lowe
Matthew Evan Walden
Matthew Francis Graham
Matthew J. Bove
Matthew J. Hawkinson
Matthew J. Laviano
Matthew J. Telleria
Matthew K. Blackburn
Matthew Lloyd Larrabee
Matthew M. Mahoney
Matthew N. Nicholson
Matthew R Ayres
Matthew S. Gray
Matthew W. McMurtrey
Maura M. Walsh Ochoa
Maureen M. Hawes Geary
Maurice Lee Abarr
Mauro Fiore Jr.
Max Factor III.
Maya A. Bernstein
Megan A. Jennings
Megan A. Miller
Melanie M. Yang
Meldon Edises Levine
Melinda Garcia
Melissa A. Kosciusko
Melissa Grant
Melissa Hope Young
Melissa J. Cummins
Melissa Marie Allain
Meredith M. Shaw
Merrie Turner Lightner
Mervyn Y. Encarnacion
Meryl Lori Macklin
Meryl Lyn Young
Mia Butera
Micah L. Bailey
Michael A. Hernandez
Michael A. Latin
Michael A. Reed
Michael A. Riccardi
Michael A. Zuercher
Michael Alan Van Horne
Michael Allan Barth
Michael Anthony Dean
Michael Arnold Gridley
Michael Benjamin Nishiyama
Michael Brian Scott
Michael C. Marchese
Michael C. Tobriner
Michael Charles Cooper
Michael Clair Miller
Michael Creighton Millea
Michael D. Axline
Michael D. Rehm
Michael Dean Moorhead
Michael Donavon Cox
Michael E. Pappas
Michael E. Silver
Michael Edmund Burke
Michael Ezra Soloff
Michael G. Fraunces
Michael George Ermer
Michael Gormley McKenna
Michael I. Sidley
Michael J Mc Namara
Michael J. Barry
Michael J. Kass
Michael J. Low
Michael J. Mills
Michael J. Russo
Michael J. Shuster
Michael J. Silva
Michael J. Szczurek
Michael J. von Loewenfeldt
Michael James Narvid
Michael John Bayard
Michael Kevin Brown
Michael L. Kellogg
Michael L. Rosenbloom
Michael Lawrence Oran
Michael Louis Gianelli
Michael M Plotkin
Michael M. Goldberg
Michael M. Lieberman
Michael M. Maddigan
Michael O. Stephenson
Michael O. Zitani
Michael P. Rooney
Michael P. Waks
Michael Patrick Clancey
Michael Paul Ong
Michael Powell
Michael R. Albrecht
Michael R. Vernace
Michael Robert Doyen
Michael Rourke Downey
Michael Roy Levitt
Michael S. Adler
Michael S. Henderson
Michael Scott Hunt
Michael Steven Pfeffer
Michael T. George
Michael T. Yang
Michael Wang
Michele Anthony
Michele M. Desoer
Michelle C. Lerach
Michelle K. Lynd
Michelle K. W. Knoop
Michelle Kaiser Bray
Michelle L. Popowitz
Michelle N. Cardinal
Miguel A. Smith
Miguel E. Mendez-Pintado
Miguel Loza
Miho J. Aoki
Miles H. Imwalle
Miriam Kim
Misty L. Colwell
Misty M. Sanford
Mitchell A. Ebright
Mitchell A. Levy
Mitchell I. Roth
Modesto Diaz
Mohammad R. Mojaddidi
Mohit Abraham
Molly B Forstall
Molly M. Han
Molly S. Stump
Monica Dell'Osso
Monte H. Baier
Morgan Edward Timberlake II
Morris Stephen Coontz
Myreon M. Hodur
Nancy Ann Stoner
Nancy Ann Veith
Nancy D. Hart
Nancy F. Alder
Nancy J. Spencer
Nancy Jo Thompson
Nancy L. S. Barillaro
Nancy L. Schroeder
Nancy V. Chipman
Nanette Selover
Naoko Mizukoshi
Naomi A. Meyer
Naomi C. Pontious
Naomi Rustomjee
Naomi S. Staniszewski
Nareshwar S. Virdi
Natalie L. Weatherford
Natalie Pous
Natasha C. Hanson
Naurice Grant Cummings Martin
Nayiri K. Pilikyan
Nduka Endy Ukoha-Ajike
Neal A. Parish
Neil A. Ratnasoma
Neil E. Schwartz
Neil G. Miyamoto
Neil P. Morrissette
Nelson Francisco Gomez
Nelson P. Lam
Nghiem G. Tran
Nicholas A. Heiman
Nicholas A. Wallace
Nicholas E. Joy
Nicholas F. Daum
Nicholas J. Ladin-Sienne
Nicholas M. Axelrod
Nicholas M. English
Nicholas M. Hutchinson
Nicholas R. Urgesi
Nicholas S. Marco
Nicholas S. Maugeri II
Nicholas W. Roosevelt
Nick Albert Moschetti,Jr.
Nicolas E. Seckel
Nicole A. Shanahan
Nicole D. Harris
Nicole J. Hatcher
Nicole M. Antoine
Nicole M. Phillips
Nicole Serleto Chavez
Nicole S. Orlov
Nolan Ganguli Shenai
Nora G. Ellingsen
Noreen A. Farrell
Noreen Karen Spencer
Noriyuki Shimoda
Norma V. Garcia
Norman Alan Pedersen
Norman Dennis Reuter
Norman Edward Matteoni
Norman Gregory Young
Norman Howard Pine
Norman M. Reed
Olga Margarita Gonzalez-Bicos
Olin M. Lewin
Onesirosan L. Agbajoh
Oren Matthew Lund
Oscar A. Acosta
Osvaldo A. Vargas
Owen F. Roberts
Owen K. Allen
Pamela Gay Fairley
Pamela L. Boling
Pamela R. Abella
Pamela S. Duffy
Pamela S. Mintzer
Pamela Sue Palmer
Pamela Sue Palmer
Pamela T. Lujan
Panda L. Kroll
Paola C. McNamara
Pardis Akhavan
Parviz D. Darabi
Patricia A. Avchen
Patricia A. Boyes
Patricia Ann Shiu
Patricia E. Curtin
Patricia E. Gopaul
Patricia Elliot
Patricia Kruse Gillette
Patricia L. Gibbon
Patricia M. Green
Patricia Masuye Ito
Patrick A. Tuck
Patrick Charles Quinlivan
Patrick G. DeBlasio III
Patrick J. Murphy
Patrick J. Stark
Patrick John Mahoney
Patrick Joseph Kelly
Patrick Joseph Szymanski
Patrick L. Fisher
Patrick L. Woolsey
Patrick Louis Johnston
Patrick R. Fitzgerald
Patrick T. Reilly
Patrick Thomas Galligan
Paul A. Buckley
Paul A. Mones
Paul A. Wensel
Paul Alexander
Paul Allan Lenz
Paul Anthony Michael Bruno
Paul Arthur Renne
Paul B. Arata
Paul B. Salvaty
Paul David Fogel
Paul David Grossman
Paul Douglas Van der Walde
Paul E. Makris
Paul Fred Cohen
Paul J. Byrne
Paul Louis Basile Jr
Paul Mark Kawakami
Paul Murray Quaranto
Paul Stratton Williams
Paul W. Allen
Paul William Davis
Paula A. Spano
Paula Elaine Meyer
Paula S. Wilson
Pavel A. Sternberg
Payum R. Banafshe
Peggy J. Bristol
Peter A. Komorniczak
Peter A. Kraus
Peter B. Maretz
Peter Benjamin Sinclair
Peter Buscemi
Peter Dalrymple Langley
Peter F. Musielski
Peter Frederick Goldscheider
Peter G. Lomhoff
Peter George Lomhoff
Peter Harry Goldsmith
Peter J. Kozak
Peter J. Wu
Peter Mathew Talia
Peter Michael Folger
Peter N. Larson
Peter P. Tong
Peter R. Meffert
Peter S. Horn
Peter S. Sessions
Peter S. Wang
Peter Spelman
Petro R. Kostiv
Phi M. Nguyen
Philip Barry Feldman
Philip D. Miller
Philip J. McGuire III
Philip McCarthy
Philip William Ganong
Phillip D. Sparks
Phillip Gary Tidmore
Phu D. Nguyen
Phyl Grace
Phyllis Marie Gallagher
Port J. Parker
Prathima R. Price
Priscilla J. Cortez
Priscilla S. Carson
Quinlan S. Tom
R Brian Timmons
R. Edward Pfiester, Jr.
Rachael S. Wexler
Rafael Bernardino, Jr.
Rafael Castellanos
Rafael G. Nendel-Flores
Rafael R. Pacquing
Ragnhild Anna Reif
Rahul Ravipudi
Ralph William Smith
Ramin Saedi
Rand S. April
Randall Merritt Shaw
Randall R. Walton
Randolph Harold Getz
Randy Ellen Ross
Randy S. Levy
Randy W. Gimple
Raquel Fox
Rasha G. Shields
Rastin Ashtiani
Raul A. Ray
Raymond C. Schreck
Raymond George Ballister Jr
Raymond Jerome Coughlan, Jr
Raymond S. Quigley
Raymond Sarraf
Read Ambler
Rebecca D. Hansson
Rebecca G. Gundzik
Rebecca J. Olson
Rebecca L. Epstein
Reeta K. Whitney
Reginald Andrew Holmes
Reginald J. Lormon, Jr.
Renay G. Rodriguez
Renee R Chernus
Renzo N. Rocchegiani
Reza Sobati
Richard A. Taguinod
Richard Alan Marshack
Richard Ansel Heller
Richard Anthony Lyons
Richard Bruce Andrade
Richard Christopher St. John
Richard Clark Mallory
Richard D. Wooley
Richard Dale Warren
Richard G. Daggenhurst
Richard Gene Reinis
Richard Griffith Logan, Jr.
Richard H. Chernick
Richard Hugh Llewellyn, Jr.
Richard J. Codding
Richard K. Rayburn
Richard Keil Smith, Jr.
Richard Kit Quan
Richard L. Frischer
Richard L. Lara
Richard Levet Harriman
Richard M. Birnholz
Richard M. Silver
Richard Mark Bartell
Richard Mark Sherman Jr
Richard Martin Helgeson
Richard Michael Foster
Richard Michael Marx
Richard Morse Pearl
Richard P. Wagner
Richard P. Williams III
Richard Paul Waxman
Richard Proctor Doyle, Jr.
Richard Ralph Patch
Richard Randolph Pickard
Richard Roos-Collins
Richard Scott Angel
Richard Spence Wordes
Richard Stanley Zbur
Richard Stanley Zbur
Richard Stuart Michaels
Richard Victor Sandler
Richard W. Tentler
Richard W. Thill
Rick L. Richmond
Rickie Lee Grossman
Rita A. Patterson
Rizza D. Gonzales
Robert A. Swanson
Robert Alan Rees
Robert Alan Schmid
Robert Allan Furtado
Robert Allan Kahn
Robert Anthony Mallek, Jr.
Robert Armin Schwartz
Robert B. Hodil
Robert Bruce Kory
Robert Bruce Yallen
Robert Charles Cheasty
Robert Charles Kopple
Robert Charles Redding
Robert Crawford Coates
Robert Darold Collins
Robert David Sussin
Robert Dewey Purcell
Robert F. Castillo
Robert F. Hunt
Robert Frank Vaage
Robert Gregory Taylor
Robert Harris Wagner
Robert Huse Logan
Robert Ismael Kotob
Robert J. Allison
Robert J. Chambers II
Robert J. Drakulich
Robert J. Lynch
Robert J. Silverman
Robert J. Stemler
Robert Jeptha Macfarlane
Robert Joseph Yorio
Robert K. Roskoph
Robert L Risley
Robert L. Pearman
Robert L. Skinner
Robert Lee Cardwell
Robert Lewis Dunnett
Robert M. Keese
Robert M. Smolich
Robert Mark Peterson
Robert Mayer Moss
Robert Michael Wilkinson
Robert N. Sacks
Robert Paul Hardy
Robert R. Clayton
Robert Rockett Hodges
Robert Rubin
Robert S Gerstein
Robert S. Derryberry
Robert Stephen Arns
Robert Steven Wallerstein
Robert Stuart Pelcyger
Robert Ulich
Robert W. Mockler
Robert W. Selna
Robert Wade Thomas
Robert Zachary Wasserman
Roberta Anne Conroy
Roberta Elaine Nalbandian
Robin Blain Schwebs
Robin D. Perry
Robin K. Johnson
Robin M. Mathews-Johnson
Robyn A. Siers
Robyn C. Santucci
Rod Joseph Pasion
Rodger C. Jensen
Rodney Allan Chase
Rodney Charles Pranin
Rodney Dean Miller
Rodney Ray Hatter
Rodney Theodore Lewin
Roger A. Lowenstein
Roger B Mead
Roger David Linn
Roger L. Cook
Roger P. Tomalas
Roksana D. Moradi-Brovia
Roland Merriam Katz
Ron S. Bamieh
Rona E. Molodow
Ronald Bertrand Coulombe
Ronald Eli Harrington
Ronald Emory Steensland
Ronald J. Turiello, Jr.
Ronald James Meetin
Ronald L Briggs
Ronald Lance Belsome
Ronald Leroy Olson
Ronald M Tillman
Ronald Percy Slates
Ronald W. Fischer
Ronald W. Rehling Jr
Ronald W. Stevens
Roosevelt F. Dorn
Roosevelt F. Dorn
Rory S. Morse
Rosa Noyola
Rosalia Ibarrola
Rosanna M. Neagle
Roshanak K. Jones
Rowena A. W. Yeung
Roxanne N. Bahadurji
Roy E. Miller
Roy N. Johnston
Royanne T. Kashiwahara
Ruben Sundeen
Rudy Joseph Bonilla
Rufus VonThulen Rhoades
Russel D. Myrick
Russell C. Handy
Russell F. Riviere
Russell Howard Miller
Russell J. Stong III
Russell M. Jauregui
Russell Samuel Roeca
Ruth A. Keene
Ruth A. Silver Taube
Ryan C. Kirkpatrick
Ryan D. Harris
Ryan D. Houck
Ryan D. Saba
Ryan E. Stearns
Ryan E. Vos
Ryan L. Conner
Ryan M. Lapine
Ryan S. Dunning
Ryan T. Deegan
Sabrina M. Tourtlotte
Sachiel P. Slavin
Sallie C. Weaver
Sally G. Sopkin
Sam H. Nordean
Sam S. Soleimany
Saman R. Heidari
Samantha Bley DeJean
Samantha J. Lehan
Samantha K. Gold
Samuel D. Berns
Samuel Hornreich
Samuel J. Baumer
Samuel J. Zeitlin
Samuel O. Ogbogu
Samuel R. Maizel
Samuel S. Lee
Sandor Theodore Boxer
Sandra Jane Fox
Sandra Jones Anderson
Sandra K. Burch
Sandra Lynn Mallory
Sandra M. Ortiz
Sandra S. Lee
Sandy Creighton
Sandy S. Isaac
Sang J. Park
Sara L. Bassler
Sara N. Gunderson
Sara R. Spero
Sarah B. Schlehr
Sarah C. Marriott
Sarah E. Peterson
Sarah Lynn Bunge
Sarah R. Lamoree
Sarah Suzuki Woo
Sarnata M. B. Reynolds
Satyadev R. Patel
Sayuri Mori
Scot David Bernstein
Scott A. Schiff
Scott Alan Edelman
Scott B. Tollefsen
Scott D. Greenwood-Meinert
Scott D. Handleman
Scott D. Mann
Scott D. Silverman
Scott H. Peters
Scott Howard Mellon
Scott K. Liner
Scott M. Wornow
Scott P. Downing
Scott Phillip DeVries
Sean A. Musgrove
Sean B. Hecht
Sean Keshishyan
Sean Li
Sean M. Neal
Sean M. Shimamoto
Sehreen Ladak
Selwyn D. Whitehead
Sergio J. Puche
Seymour Fagan
Shana L. Weiss
Shant Fermanian
Shant H. Chakerian
Shao W. Fang
Shapleigh H. Kimes
Sharda Mehta
Sharon A. Siefert
Sharon B. Brandford
Sharon Barclay Kime
Sharon J. Arkin
Sharon L. Tomkins
Sharon M. Dulberg
Shaudy Danaye-Elmi
Shaun P. McGrady
Shawn Lalezary
Shawn R. Miller
Shayona J. Dhanak
Sheila Marie Molnar
Shekhar R. Darke
Shella Deen
Shepard A. Hoffman
Sheri N. Pym
Shirley A. Lee
Shirley Diaz
Shirley Huang
Shiva P. Gill
Shruti Bhutani Arora
Shulamite S. White
Sibongile A. S. Enchill
Sidney Albert Israels
Sidney Kinji Kanazawa
Sidonie Christian
Sol R. Rosenthal
Sonja M. Sonnenburg
Sonya Ostovar
Soren D. Rosenthal
Sridavi Ganesan
Stacey K. Keare
Stacey L. Pratt
Stacey M. Davy
Stacey Marie Byrnes
Stacey Richman
Stanley Elliot Maron
Stanley Gracey Roman
Stanley Lamont Bartelmie
Stefani S. Radist
Stefano Riznyk
Stephanie A. Bowen
Stephanie Ann Butler
Stephanie E. Sakai
Stephanie L. Safdi
Stephanie Ross
Stephen Alan McKae
Stephen B. Ruben
Stephen Bruce Bley
Stephen D. Gillespie
Stephen D. Hibbard
Stephen E. Chelberg
Stephen F. Tobias
Stephen F. Treadgold
Stephen Fay
Stephen J. Healy
Stephen J. Lauro
Stephen L. Collier
Stephen Lyons Fingal
Stephen M. Wilson
Stephen Mark Moskowitz
Stephen P. Booth
Stephen P. H. Johnson
Stephen Richard Basser
Stephen Thomas Lanctot
Sterling A. Wilkins
Steven A. Herum
Steven A. Lamb
Steven Ames Brown
Steven August Fabbro
Steven B. Siger
Steven Barnes
Steven D. Rubin
Steven D. Sickle
Steven Dell Crabtree
Steven G. Pearl
Steven Gary Zieff
Steven J. Block
Steven J. Renshaw
Steven John Cramer
Steven John Eyre
Steven John Stone
Steven Lee Merker
Steven Lyle Grey
Steven M. Waite
Steven Michael Morger
Steven P. Grahn
Steven Pong
Steven R. Diaz
Steven Walter Siemers
Steven Wright Baker
Stirling Sydney Rahe
Stuart A. Shanus
Stuart David Zimring
Stuart Douglas Hanlon
Stuart Ian Glickman
Sue A. Rossler-Gomez
Sue Louise Himmelrich
Sumin L. Kim
Sunena Sabharwal
Sunny Tsou
Susan A. Tenney
Susan E. Ryan
Susan Elizabeth Rhodes
Susan H. Ratzkin
Susan L. Meter
Susan Lee Steinhauser
Susan M. Benson
Susan M. Mathews
Susan S. Kalra
Susan Waileia Ansberry
Suzanne B Lanzone
Suzanne C. Lehmer
Suzanne E. Bevash
Suzanne Patricia Marria
Sydney S. Leung
T. Scott Bucey
Taani J. Fuahala
Tabitha Rainey
Tal Niv
Tali L. Weiss
Talitha D. Wegner
Tamara Lam-Plattes
Tamara S. Benefield
Tamir Packin
Tammy A. Brown
Tamra M. Smith
Tania D. Albukerk
Tanudeep K. Ranauta
Tanya Broder
Tanya E. Prioste
Tanya N. Acker
Tara E. Panattoni
Tatiana Doran
Tay C. Via
Tayler J. Marshall
Taylor A. Wall
Taylor D. Hanks
Taylor W. Margot
Tennille M. Christensen
Terence J. Howzell
Terence Michael Murphy
Teri A. Little
Terrence E. McEvoy
Terrence M. Franklin
Terry J. Stambler-Wolfe
Terry Scott Allen
Terry Seth Kaplan
Terry W. Ahearn
Theodore C. Baiz Jr
Theodore C. McCullough
Theodore J. Theophilos
Theodore N. Miller
Theodore R. Tang
Theresa A. Kristovich
Therese A. Cannon
Therese C. Tuttle
Thiele R. Dunaway
Thomas Adrian Russo
Thomas Bradley Walper
Thomas C. Webster
Thomas Calvin Fallgatter
Thomas E. Smith
Thomas F. McDermott
Thomas F. Mortimer, Jr.
Thomas G. Mackey
Thomas Gerard Stolpman
Thomas Harris Gibson III
Thomas J. Johnston
Thomas Jeffrey Gram
Thomas John Klitgaard
Thomas Joseph Boyle
Thomas Lucius Driscoll, III
Thomas M. Carney
Thomas P. Brown
Thomas Randall Greenwald
Thomas Richard Passalacqua
Thomas S. Alch
Thomas Vincent Girardi
Thomas W. Holm
Thomas W. Mullen
Thomas William Eres
Tiffany C. Hsu
Tim J. Firch
Timothy C. Whisman
Timothy D. Byron
Timothy David Hummel
Timothy Dennis McMahon
Timothy G. H. Shimizu
Timothy G. Tietjen
Timothy Holden Smallsreed
Timothy J. Rozelle
Timothy J. Travers
Timothy James Swift
Timothy John Carmel
Timothy John Kodani
Timothy L. Porter
Timothy M. Fisher
Timothy P. Horgan-Kobelski
Timothy P. Meredith
Timothy S. Long
Timothy Shaw Williams
Timothy Z. LaComb
Tina Javaherian
Tinho Mang
Tod C. Gurney
Tod H. Cohen
Todd A. Williams
Todd Alexander Boley
Todd E. Brody
Todd E. Doyle
Todd Elliot Lavin
Todd F. Jackson
Todd I. Espinosa
Todd J. Hilts
Todd Taylor Alberstone
Tomohisa Muranushi
Tony Roberts
Tracey L. O'Reilly
Traci J. Pickering
Tracie E. Murray
Tracy Anne Moore
Tracy Green
Tracy Rena Kirkham
Travis L. Manfredi
Trevor A. Caudle
Trevor M. Holt
Triet M. Vo
Tristan T. S. Bufete
Troy D. Monge
Tsan Abrahamson
Tumy N. Nguyen
Tyler J. San Juan
Tyler Rougeau
Valerie Vanaman
Van Eugene Haynie
Van P. Baldwin
Vandana Date
Vanessa C. Wu
Vanessa J. Reid
Vanessa M. Frank
Vanessa Ottilie Wells
Vanmai H. Nguyen
Varun A. Shah
Vernon J. Reynolds
Veronica Y. Ma
Vic A. Merjanian
Vicki Joyce Greene
Victor D. Huhem
Victor M. Cueto
Victor Manuel Nunez
Victor S. Palacios
Victoria Banks Henley
Victoria F. Maroulis
Victoria L. Harmon
Victoria S. Cole
Virgil K. Collins
Virginia A. Crisp
Virginia Carrillo McCormack
Virginia E. Scholtes
Virginia G. Donnell
Virginia Palmer
Vivian C. Hosp
Vivian E. Velasco Paz
Vivian W. Chang
Vrenae A. Sutphin
Wai Chi Ho
Walter Eugene Baca
Walter G. Harper
Walter Phillip Riley
Walter Rushbrook Turner
Walter Tretheway Clark
Walter W. Noss
Waylon J. Pickett
Wayne Earl Partridge
Wei Shi
Wendy Ann Herzog
Wendy Anne Bleiman
Wendy L. Manley
Wendy Munger
Wendy N. Lyon
Wesley Shingo Kumagai
Whitney R. O'Byrne
Whittney Graham-Beard
William A Quinby
William A. Floratos
William A. Magrath
William A. Simpson
William Alan Johnson, Jr.
William Alan Olzman
William Arthur Logan, Jr.
William Arthur Logan, Jr.
William B. Rowell
William C. Acevedo
William C. Benham
William C. Hudson, Jr.
William D. Bowen
William D. Harn
William D. Sinnott
William David Temko
William David Turley
William E. Bender
William E. Green
William E. Latham
William F. Rylaarsdam
William Frederick Kruse
William G. Cotter, Jr.
William H. Huttinger
William Harold Hinman
William Harold Steiner
William Henry Naumann Jr.
William Henry Stoffers
William J. Peters
William John Ziegler, Jr.
William Lane Winslow
William Lester Girdner
William Lew Sheuk Fong Tan
William M. Katz Jr.
William Marc Baker
William O. Dougherty
William P. Wasserman
William R. Freeman
William Raymond Willen
William Richard Christoph
William Robert Seligmann
William Rochester
William T. Pilon
William Thomas McCullough
William Wentworth Hellmuth
William Y. Kang
Willis C. Silverthorne III
Willow W. Noonan
Wolf Frenkel
Xin Wang
Xipeng Huang
Yasmin B. Anwar
Yauheni V. Halavanau
Yi-Hung Chung
Yingfei Zhou
Yizhe Zhang
Youngok S. Kim
Yousuf I. Dhamee
Yung-Hui Lee
Zachary D. Rutman
Zachary J. Sempers
Zela Griffith Claiborne
Ziyad I. Naccasha
Zojeila I. Flores
$50 and Under
Click to Expand
Click to Contract
Aaron R. Jackson
Abel Torres
Abigail F. Averill
Acer Chiang
Adam F. Lewis
Adam K. Kaltenbach
Adam M. Zagaris
Adrian D. Cavallini-Gardner
Adrienne T. Kentor
Aidan W. Butler
Alan L. Bennett
Alanna R. Goldman
Albert Allen VanSlyke
Alfred Hugo Fuente
Alice D. Trenk
Alisha T. Akmal
Alison Jan Parker
Allan Martin Schuman
Allan Nathan Lowy
Allen Boyd Boelter
Allen Saralou
Allison C. Cheung
Allyn Jaffrey
Alyssa E. Musante
Alyssa L. F. Buffaloe
Amie D. Miller
Amir Atashi Rang
Amy Beth Locks
Amy F. Solomon
Amy J. S. Ochi
Amy R. Arroyo
Andrea B. McGreevy
Andrea D. Bruce
Andrea E. Herz
Andrea N. Rawlins
Andrea Naested
Andrea R. Cohen
Andrea S. Blecken
Andrew E. Schulman
Andrew E. Schulman
Andrew J. Lerner
Andrew Jon Mast
Andrew L. Hsieh
Andrew L. Hurley
Andrew S. Dallmann
Andrew T. Orr
Andrew W. Garth
Anita Joy Margolis
Ann E. Tweedy
Ann Marlin Witt
Anna P. Farias-Eisner
Anne Butterfield Weills
Anne R. Fokstuen
Anthony H. Kirk Jr
Anthony Janji
Anthony P. Alden
Anthony Raul Garcia
Antoinette Middleton
Antonella A. Castro
Antonia Elizabeth Martin
Antonio Hernandez Rodriguez
Anya B. Treyzon
Anya Ready
April A. Hesik
Ariel Stern
Arlee L. Geary
Armen Leon George
Ashley S. Assemi
Ashton E. Dunn
Audrey J. Gerard
Augustin R. Jimenez
Augustine M. Vallejo, II
Austin R. Dove
Ayanna K. Holmes
Aymara E. Zielina
Azra S. Moiyadi
Baback Kouretchian
Bao Ngoc X. Nguyen
Barbara Brown Fugate
Barbara E. O'Connor
Barbara Jean Orr
Barbara Jean Steinhardt
Barbara Kay Strickland
Barbara M. Anscher
Barbara Y. K. Chun
Barrie Woods Anderson
Barry K. Matson
Barry Lee Guterman
Benjamin C. Hensler
Benjamin C. Hensler
Benjamin Peter Wasserman
Bennett J. Lee
Bennett Matthew Cohen
Bernard James Fischbach
Bernard Paul Kenneally
Beth A. Maloney
Beth S. Persky
Beverly A. Brand
Bianca L. Smoker
Blake J. Tastad
Bonnie Baker
Borden Domina Webb
Bradford D Brown
Bradley E. Brook
Brendan Patrick Brady
Brian C. Harty
Brian E. Sims
Brian Gregory Gough
Brian H. Levin
Brian Ronald Fagin
Bridget McCarthy
Bridget McCarthy
Bridget McCarthy
Brien Joseph Farrell
Brittany J. Boyle
Bruce James Highman
Bruce V. Spiva
Bryan W. Vereschagin
Burt Berman
Burt Marc Noveck
Camille T. Watkins
Camlinh T. Nguyen Rogers
Candace DeCarol Cooper
Candace J. Hein
Carina J. Miller
Carl L. Spataro Jr.
Carl McKibben Hillenbrand
Carla A. Ford
Carlos C. Alsina-Batista
Carlos M. Candeloro
Carol Ann Genis
Carol M. Liebau Georges
Carol M. Rhoads
Carol N. Chodroff
Carol S. May
Carol W. D. Whitaker
Caroline M. Nguyen
Caroline N. Mitchell
Carolyn A. McBeath
Carter Bart Sullivan
Cathy J. Ostiller
Cecilia I. Onunkwo
Celia Guignet
Celyn O. A. Coker
Chanda M. Ulrich
Charles A. Ver Hoeve
Charles Arthur Collier,Jr.
Charles Roger Khoury, Jr.
Charles Stanley Althouse II
Charles Stephen Love
Charles Stephen Poulos
Charlotte E. Krem
Charmaine G. Milder
Chelsea E. HaleyNelson
Cheryl Knoernschild-Wagonhurst
Cheryl Knoernschild-Wagonhurst
Chesica G. Hall
Chris A. Schaefer
Christian I. Oronsaye
Christian J. Albut
Christine Carol Lyden
Christine M. Kouvaris
Christopher A. Appleton
Christopher E. Andreas
Christopher Ray Morgan
Christopher S. Ghazarian
Christopher Thomas Wright
Christopher W. Newton
Christy J. Kwon
Chul Kwak
Cody B. K. Salfen
Colby B. Kuvara
Colin C. O'Brien
Colleen Anne F. Rice
Colleen Parent Beall
Conor D. Granahan
Constance Maria Istratescu
Cristina Garcia
Cynthia A. Ramaker
Cynthia C. Marian
Cynthia M. Curtin
Dafton G. Njuguna
Dale E Ordas
Dana N. Glasser
Danelle M. Lloyd
Daniel B. Rollingher
Daniel Miller Mayfield
Daniel P. Doporto
Daniel S. Kelleher
Daniel Victor Burke
Daniela Yanai
Darren S. Rimer
Darryn L. Berner
David A. Kaufman
David A. Killam
David A. Kizer
David A. Schlesinger
David Albagli
David B. Schwartz
David Boyle
David E. Frank
David E. Lewis, Sr.
David Frederick Brennan
David Geoffrey Boss
David George Parkhurst
David Herman Schwartz
David I. Bosko
David I. Lefkowitz
David Illingworth Clough
David J. Paul
David L. Nash
David Lynn
David M. Middleton
David M. Moritz
David M. Spieker
David Merrick Fairweather
David P. Koller
David Ray Goldman
David S Sabih
David Scott Offer
David Scott Offer
David Scott Schlueter
David T. Richardson
David V. Duperrault
David V. Jafari
David William Lowe
Dean A. Cantalupo
Dean S. Atyia
Deanna N. Pihos
Debra Jade Mundel Marx
Deidre A. Downes
Delilah L. Clay
Dena Rosenberg Thaler
Denise M. Wingo
Denise Walsh
Dennis Anthony Sommese
Dennis Christopher Brue
Dennis P. Fitzpatrick
Derek Mason Alphran
Diana Grilli
Diane L. Stewart
Diane Smith-Stepheson
Dinah Bear
Dionisios D. Marinos
Dirk S. Stemerman
Dixon M Holston
Don C. Clippinger
Donald J. Wynne
Donald Lawrence Saltzman
Donna R. Perry
Donna W. Hoffner
Dorothy Jane Rivette
Dorothy T. Ma
Doryanna M. Moreno
Douglas A. Reeve
Douglas Conroy Frost
Douglas Robert Holmes
Douglas X. Arenivar
Dwana M. Willis
Dylan L. Hoffman
Earl A. Dorsey
Edgar A. Duran Rivera
Edith Frances Kelly Politis
Edmund M. Unikel
Edward J. Tafe
Eileen Beryle Hershenov
Eileen Duffy Robinett
Eileen L. Kahaner
Elaine R. Rosen
Eli Blumenfeld
Elie H. Gendloff
Elizabeth A. Carpenter
Elizabeth Allison Qually
Elizabeth Amalea Sandoval
Elizabeth Barry
Elizabeth Fisher
Elizabeth G. Blust
Elizabeth Grady Simmons
Elizabeth J. Gardner
Elizabeth K. MacDonald
Elizabeth M. Bertolino
Elizabeth M. Gunter
Elizabeth R. Pulling
Elizabeth Tunstall Lang
Elizabeth V. Retter
Ellen Himmel
Ellen Margaret York
Elsa I. Martinez
Emanuel Sieza Baltodano
Emiliano D. Martinez
Emily J. Tsai
Emily J. Tsai
Emily M. Doyle
Eric C. Bonholtzer
Eric C. Quirk
Eric J. Nelson
Eric L. Jones
Eric M. Mendelson
Erick Koji Hasegawa
Erika D. Bailey Drake
Erika M. Gaspar
Erin E. Brady
Erin L. Grey
Ernst A. Halperin
Esfand Y. Nafisi
Esmeralda Santos
Estela S. Richeda
Ethan M. Weisinger
Eugene Richard Madrigal
Evan G. Anaiscourt
Fari B. Nejadpour
Felix L. Fischer
Francine M. Hanson
Frank Anthony Balistrieri
Frank Joseph Artusio
Frank R. Sariol
Fred L. Main
Frederic S. Wolens
Frederick B. Franks
Frederick H. Brennan
Gale H. Borden
Gary A. Hoover
Gary A. Kessler
Gary Alan Hirsch
Gary Martin Sklar
Gary Marvin Israel
Gay L. Meixel
Gene Takagi
Genevieve A. Nowicki
Geoffrey Charles Stuart Adams
George E. Hurley Jr
George E. Omoko
Gerald Andrew Clausen
Gerald Denton Langle
Gerald Labovitch
Gerald Lee Tahajian
Gerry H. Goldsholle
Ghazal Tajmiri
Gilbert Ellis Stein
Gina L. Zaragoza
Gisbert Ernst von Bolschwing
Giselle F. Guro
Glen Robert Bregman
Glenn Alvin Howard
Glenn D. Mandel
Glenn D. Olsen
Gloria Sandoval Aranda
Gordon Meade Cowan
Gottlob G. Klenk
Gracie Waiching Wong Chu
Graham B. Brownstein
Greg J. Chambers
Gregory L. Johnson
Gregory L. McNair
Greyson M. Morain
Guillermo Cabrera
Gurinder S. Khaira
Gurjeet K. Brar
Harriet Marcia Rolnick
Harvey Franklin Grant
Heather D. Rafter
Heather E. Neufeld
Heidi M. Li
Helena Marie Sunny Wise
Henry H. Haroutunian
Hirokazu Taniguchi
Holden W. Stein
Honey April Kessler Amado
Hosep Joseph Yepremian
Howard Moore, Jr
Ian D. McFarren
Ijoma J. S. Obi
Ira Mark Golub
Irina Mitnik
Isaac Henson Braddock
Isabelle Christine Flaherty
Islam A. Bahhur
Ivan J. Lieben
Ivana V. Bolcheva
Jaaye Person-Lynn
Jack T. Williams
Jackson P. Gerber
Jacob D. Loup
Jacqueline Y. Woods
Jacquelyn L. Rider
Jaffe H. Dania
Jaice Jacob
Jaimini Parekh
James E. Glaze
James Emanuel Adler
James F. Sexton
James Harris Barnes
James J. Koester
James J. Rucker
James Jay Stoffel
James Kieran O'Gallagher
James L. Beckmann
James M. Meister
James Martin Sproul
James P. Cooper III
James R. Nikraftar
James Reed Rosen
James Rowland Hill
James Royer
James Thomas Ballard
James V. Lee
James Zachary Margolis
Jamie B. Luguri
Jan B. Kutchen
Jan G. Levine
Jan Peter Stubbs
Jan Stuart Stevens
Jan W. A. Jorritsma
Jane Ruth Kaplan
Janet Carol Mangini
Janet E. Dockstader
Janet Kathryn Martinez
Jasmine K. Mehta
Jason B. Shandell
Jason M. Skaggs
Jason P. Janda
Jay Jeffrey Elliott
Jay S. Cohen
Jay Valentine
Jayalakshmi Badiga
Jayme W. Rivard
Jayson M. Aquino
Jayvan E. Mitchell
Jean Marie Bordon
Jeanne Marie Vatterott-Gale
Jeannette S. Jose
Jeffrey A. Dennis-Strathmeyer
Jeffrey A. Needelman
Jeffrey A. Robinson
Jeffrey Albert Dracup
Jeffrey D. Goldberg
Jeffrey Dean Schwartz
Jeffrey E. Rattner
Jeffrey J. Fowler
Jeffrey L. Kaloustian
Jeffrey R. Herman
Jeffrey T. Even
Jeffrey T. Hughes
Jenni L. Strecker-Langenberg
Jennifer B. Siverts
Jennifer J. Panicker
Jennifer K. del Castillo
Jennifer Keller Smith
Jennifer L. Blackman
Jennifer L. Thaete
Jennifer M. A. Mouzis
Jennifer Page Lyman
Jennifer Still
Jennifer T. Campbell
Jeremy A. Medeiros
Jermaine J. Rodriguez
Jerry Brent Allen
Jesse M. Leff
Jessica A. Strasen
Jessica O. Laird
Jill E Tananbaum
Jill L. Ratner
Jing He
Jingqiao Tian
Jo A. Rossie
Joan E. Dorsey
Joan M. Tajon
Joan S. Heller
Joan Stein Jenkins
Joanna Leighton
Jodi M. Chall
Jody Joseph
Jody M. Kaufman
Joel C. Koury
Joel R. Miramontes
John (Jack) Wisner Golden
John A. Caldwell
John B. Holtz
John Bernard McNeece III
John C. Seals
John C. Zucconi
John Christopher Cappello
John E. Schreiber
John Francis Manning Rodriguez
John G. Baker
John Gediminus Vileisis
John H. Bay
John H. Brown
John H. Guin
John Jerome Hughes
John Joseph Pico
John M. Gatti
John S. Richards
John Spiros Buzas
John Thomas Payne
John William Corbett
Jolene A. Yee
Jolene Tanner
Jonah J. Minkoff-Zern
Jonathan A. Wershow
Jonathan B.S. Rebong
Jonathan Bakhsheshian
Jonathan C. Bridges
Jonathan E. Garzoli
Jonathan Lloyd Zitomer
Jonathan R. Terkeurst
Jonathan V. Simmons
Jonathan W. Brown
Jorge Antonio Gomez
Joseph C. Axelrod
Joseph F. Uzarski
Joseph J Catalano
Joseph P. Collins
Joseph S. Nourmand
Joshua C. Gilliland
Joshua M. Bobrowsky
Joy P. Tatarka
Juan F. Dotson
Judith L. Perez
Judith M. Kerr
Judith R. Karfiol
Julia E. Flynn
Julia F. McDonough
Julia Hodge
Julia I. Vazquez
Julia K. Perkovich
Julie M. Ward
Julienne M. Peccorini
Justine S. Juson
Kandace B. Majoros
Kara G. Corwin
Karen A. Garris
Karen A. O'Neil
Karen M. Crosby
Karina Godoy
Kate H. Stacy
Katharine A. Barry
Katherine A. Rouse
Katherine E. Deland
Katherine T. H. Becker
Kathleen H. Brewer
Kathleen H. Withers
Kathryn L. Garrett
Katrina R. Henderson
Katrina S. Miller
Kaylee Ann Allen
Keelikolani L. L. Ho
Keith Cordell Holmes
Kellan W. Mayberry
Kelly B. Honig
Kelly Y. Reiter
Ken D. Kumayama
Kenneth Arnold Wood
Kenneth Keith McAllister
Kermell Zabdiel Hernandez-Rivera
Kerri C. McGuigan
Kevin Andrew McKenzie
Kevin Jon Daehnke
Kevin O'Connell
Kiarash Feyzjou
Kim E. Conkey
Kim K. Clements
Kimberly E. Lynch
Kimberly K. Lockwood
Kimberly W. Ringer
Krishnan Padmanabhan
Kristen J. Robinson
Kristine L. Henderson
Kurt N. Strauss
Kyle E. Edgerton
Ladan Palabod
Lance M. Filer
Landon Asmad Strattan
Larry D. Schuh
Laura C. Fry
Laura E. Kurpad
Laura J. Hauber
Laura M. Dunst
Laura M. Grisolano
Laura Y. Young
Laurel A. Peniche Gartman
Laurel S. Stanley
Lauren J. Tsuji
Lauren R. Keller
Lauren S. Lofton
Laurence D. Kay
Laurie R. Katz
LaVonne D. Lawson
Lawrence Levy
Leah D. Williams
Leah Poynter Waterland
Lee Blair Marshall
Leland Alan Stark
Leonard P Horan
Leslie I. Militzok
Leslie L. Gildea
Lewis Cary Maldonado
Lewis L. Brown
Liat Har-Adir
Lifang Han
Lilian K. Hanna
Lily E. Colby
Linda A. Samels
Linda Ann Sullivan
Linda C. Thomson Simlick
Linda Jane Headrick
Linda Marie Nakamura
Lisa A. Mammel
Lisa A. Wongchenko
Lisa J. McLeod
Lisa R. Zonder
Lisa Salovesh Stern
Lise J. Cartoni
Lon D. Lazar
Lori A. Chamberlain
Lori A. Shoemaker
Louis Michael Zigman
Louisa B. Waldner
Lowell A. Potiker
Lucas J. Newhall
Luis Carlos Jaramillo
Luis F. Reyes
Lyle Christopher Cavin Jr.
Lynn K. Herrick
Lynn M. Keslar
Lynsey R. Gaudioso
M. Bridgit Lawley
Mablean Ephriam
Mace Abdullah
Mack E. Jenkins
Madhuri Nemali
Madison J. Kendrick
Manisha Daryani
Manuel Antonio Romero, Jr.
Marc D. Ely
Marc F. Melinkovich
Marc Wahrhaftig
Marcia M. Murphy
Marcy Railsback
Margaret C. Milligan
Maria C. I. Aquino
Maria Estela F. M. Aceron Bisnar
Maria K. Wiseman
Maria P. Manning
Maricela Bermudez
Marilee Hanson
Marilyn Norek Taketa
Marilyn Rossa
Marilynn Mika Spencer
Mario D. Vega
Mario M. Choi
Marisa I. Rodriguez
Mark A. Manello
Mark A. Rushin
Mark A. Schmidt
Mark Andrew Pruner
Mark Christopher Peters
Mark E. Goldman
Mark L. Bernstein
Mark Stephen Adams
Mark W. Hapgood
Marshall P. Traster
Martin Alan Kotler
Martin I. Schneyer
Martin N. Lijtmaer
Mary A. Wloszek
Mary Ann Hurlimann
Mary Ann K. Stathopoulos
Mary E. O'Byrne
Mary Hedley
Mary L. McMaster
Mary Thorndal
Mason B. Brown
Mathew S. Rosengart
Matthew A. Moretti
Matthew C. Wolf
Matthew Charles O'Donnell
Matthew D. Roy
Matthew Ira Berger
Matthew R. Mejia
Matthew S. Ferguson
Maureen J. Duris
Maureen R. Graves
Maxine D. Harvey
Maxine Fasulis
Maxine L. Weksler
Maya Gaziev
Meg E. Smith
Meghan M. Best
Meli H. Cook
Melinda G. Wilson
Melissa Diaz
Meng Qi
Michael A. Brooks
Michael A. Fieldman
Michael A. Zelman
Michael Clifford Grimes
Michael D. Domingo
Michael Don Bradbury
Michael Francis Cordova
Michael Gerard Thornton
Michael J. Amberg
Michael J. Holecek
Michael J. Provan
Michael L. Lindley
Michael P. Acain
Michael R. Amster
Michael R. Amster
Michael R. Bracamontes
Michael Robert Bush
Michael Stefan Freed
Michael V. Provenzale
Michele J. Rothstein
Michelle E. Lentzner
Michelle R. Friedman
Mika M. Hilaire
Mildred R. Spearman
Mitchell A. Viner
Mohammad N. Kashmiri
Monica E. Smith
Monique K. Doryland
Montgomery G. Griffin
Moon Hee Lee
Myer J Sankary
Myron Milton Cherry
Nancy H. Hasani
Nancy Nickerson Stassinopoulos
Nanette Joslyn
Naomi C. Gardner
Naomi J. McKean
Natalie J. Buccini
Natasha Rebecca Chesler
Nathalie Cohen Hoffman
Nathaniel Rubin
Neil Fred Olson
Nejat Kohan
Nell M. Green Nylen
Nicole Quadow Russler
Nigel J. Burns
Nina E. Poe
Noah E. Buffett-Kennedy
Noboru Ronald Ohata
Norman Francis Nivens
Norman Herbert Lane
Olga Y. Steinreich
Olivia K. Wein
Omar J. Krashna
Pamela J. Brown-McGill
Pamela M. Teren
Patricia Prince
Patricia R. Coleman-James
Patrick Joseph Evans
Patrick M. Ryan
Patrick S. Ludeman
Patti Fern Potash
Paul Elliot Epstein Batlan
Paul Francis Moore II
Paul J. Cohen
Paul Matthew Enright
Paul S. Sienski
Paula M. Lawhon
Paula S. Kim
Peggy I. Bray
Perry H. Sobel
Peter Alan Sklarew
Peter F. Andrews
Peter Lawrence Stafford
Peter M. Shimamoto
Peter Michael Kunstler
Peter Pavel Neda
Peter Schwartz
Philip Ainsley Estrin
Philip M Cohen
Philip Rudnick
Phyllis Ann James
Pier Paolo P. Caputo
Priscilla Tomescu
Quentin J. W. Cooper
Quinn N. Nguyen
R. Elaine Leitner
R. Michael Jordan
Racheal Turner
Rachel J. Shigekane
Rachel P. Zuraw
Ralph Mark Weiss
Ramez J. Krishnan
Ramon L. Campos
Ramona A. Arceneaux
Raul Aguila Daza
Raul Castro
Raymond Mitchell Wyatt
Raymond Moreno Contreras
Raymond R. Hassanlou
Rebecca K. White
Rebecca Leigh Stitt
Reginald E. Alberts
Rena Rickles
Renee G. Chantler
Renee Lillie Campbell
Rhoda T. Sherif
Ricardo E. Viscarra
Richard A. Grimm
Richard Bruce Finch
Richard Cameron Power
Richard D. Fultz
Richard E. Quintilone II
Richard Edwin Hammond
Richard Gonzalo Katerndahl
Richard H. Brattain
Richard Jaime Lunche
Richard Patrick Fajardo
Richard S. Flier
Richard W. Garvan
Ricki L. Stone
Ricki Lynn Rhein
Robert A. Bryan
Robert A. Loll
Robert A. Weingarten
Robert Anderson Mehaffey, Jr.
Robert Bernard Bryzman
Robert David Perlmutter
Robert E. Greeley
Robert E. Huttenhoff
Robert Irving Slater
Robert Jeffrey Kolodny
Robert Jones Hines, III
Robert M. Flynn
Robert Max Klein
Robert Noel Pafundi
Robert Pfarr Gates
Robert Reeves Cross
Robert Steven Peters
Robert Weisberg
Robin Eliot Paley
Roger B. Moore
Rohit U. Shendrikar
Ronald Brent Laba
Ronald Dean Rallis Sr.
Ronald Emil Kaldor
Ronald Lee Blanc
Ronald Masaru Hirano
Ronni P. Stewart
Ross L. Hollenkamp
Ross N. Katchman
Rowland D. Dinkins
Roy C. Levin
Roy W. Loving
Rui Nakatani
Russell Yit Ming Ching
Ruth L. Rheingold
Ruth M. Zacarias
Ruthann Marilyn Lee
Ryan T. O'Connell
Sally A. Cox
Sally K. Chenault
Salvador E. Tuy Jr
Samantha R. Wairimu
Samira Varanasi
Samuel E. Ennis
Samuel Franklin Galici
Sandra B. Demeo
Sandra C. Lechman
Sandra L. Rocca
Sandra P. Hagood
Sanford Howard Perliss
Santiago Fernandez
Sara G. Noel
Sara S. Tropea
Sarah A. Wilson
Sarah L. Redparth
Saro K. Kerkonian
Sayre Weaver
Schellie Lee Hensley III
Scott D. Hughes
Scott G. Monson
Scott M. Richter
Sean A. Darling-Hammond
Sean D. Ramsey
Sean E. Macias
Sean T. Carter
Sergio Feria
Sergio R. Davila
Seth C. Laursen
Seth Joseph Feinberg
Shadi J. Jahangir
Shahbaz Rahbari
Shannon K. Bley
Sharon G. Asaro
Sharon Glasser Fisher
Shaun Khojayan
Sheila M. Osborne-Brown
Sheila Marie Harrington
Shelley Roos
Sheridan J. Pauker
Sherry L. Geyer
Sheryl L. Pereira
Shirah M. Farber
Sonia Martinez
Soyeun D. Choi
Standley Leon Dorn
Stanley Hoffman Shure
Stephen Allen Kronick
Stephen Charles Glasser
Stephen G. Barnes
Stephen J. Campo
Stephen Jay Spiegel
Stephen Mathias Tennis
Steve H. Spiegelman
Steven B. Stevens
Steven Howard Gardner
Steven J. Malberg
Steven J. Spriggs
Steven J. Stewart
Steven J. Weissman
Steven Kelley Vinje
Steven M. Kalogeras
Steven Mark Cohn
Steven P. Roberts
Steven R Levy
Steven R. Goby
Steven R. Gustavson
Steven Richard Sauer
Steven Robert Lowy
Suchitra Varadarajan Narayen
Sun Ae Min
Susan A. Nunn
Susan C. Hill
Susan Cleveland-Knowles
Susan E. Bunnell
Susan Elizabeth Looper
Susan Y. Lee
Suzanne A. Barr
Suzanne A. Smith
Sylvan Philip Daroca, III
Sylvia Lea Spears
Tamara Ross
Terence N. Hawley
Terrel Joiner Mason
Terrence Joseph Daily
Thomas A. Faltens
Thomas A. Magnani
Thomas C. Cronin
Thomas G. Thomatos
Thomas Henry Hill
Thomas J. Meagher
Thomas Lee Brown
Thomas M. Peabody
Thomas R. Phinney
Thomas Vincent Grimes
Thomas Wade Lathram
Tiela M. K. Chalmers
Tiffanie C. De Liberty
Tiffany A. Siart
Timothy A. Simon
Timothy H. Briggs
Tina E. de Jong
Toni E. Michaels
Tracy K Nakaoka
Tracy M. Wong
Troy Duane Roe
Troy R. Candiotti
Trudy L. Martin
Udo U. Ekekeulu
V. Emile Brown
Valarie L. Kelly
Vanessa D. Corona
Vanessa Y. Sims-Klug
Veronica Trejo
Victor E. Bianchini
Victor M. Marquez
Victor O. Moses
Victoria Robinson Smith
Vijay Shanker
Wallis Wai Lim
Walter Curtis George Cook
Walter Leo Schindler
Walter R Mitchell
Wayne K. Baldwin
Wayne K. Snodgrass
Wayne P. Sobon
Wayne Thomas Kistner
Wilfred Brooks
William A. Kell
William C. Tarpley
William Charles Pultz
William D. Caldwell
William David Smullin
William G. Kaupp
William Gary Maimone
William H. Kimball
William Jay Morales
William Joseph Simon
William Kingwell Tuck
William R. Schubert
William Robert Hughes
William Thomas Lowe
William Vito Lanuti
William Webster Sardam
Win Heiskala
Xiao Hua Liu
Xiaoyun Xie
Yitzchak H. Lieberman
Yu Chen
Yue Liu
Yuuri Takatsuki
Zachary B. Newman
Zahirah W. Mann
Zavosh Rashidi
Zita Lazzarini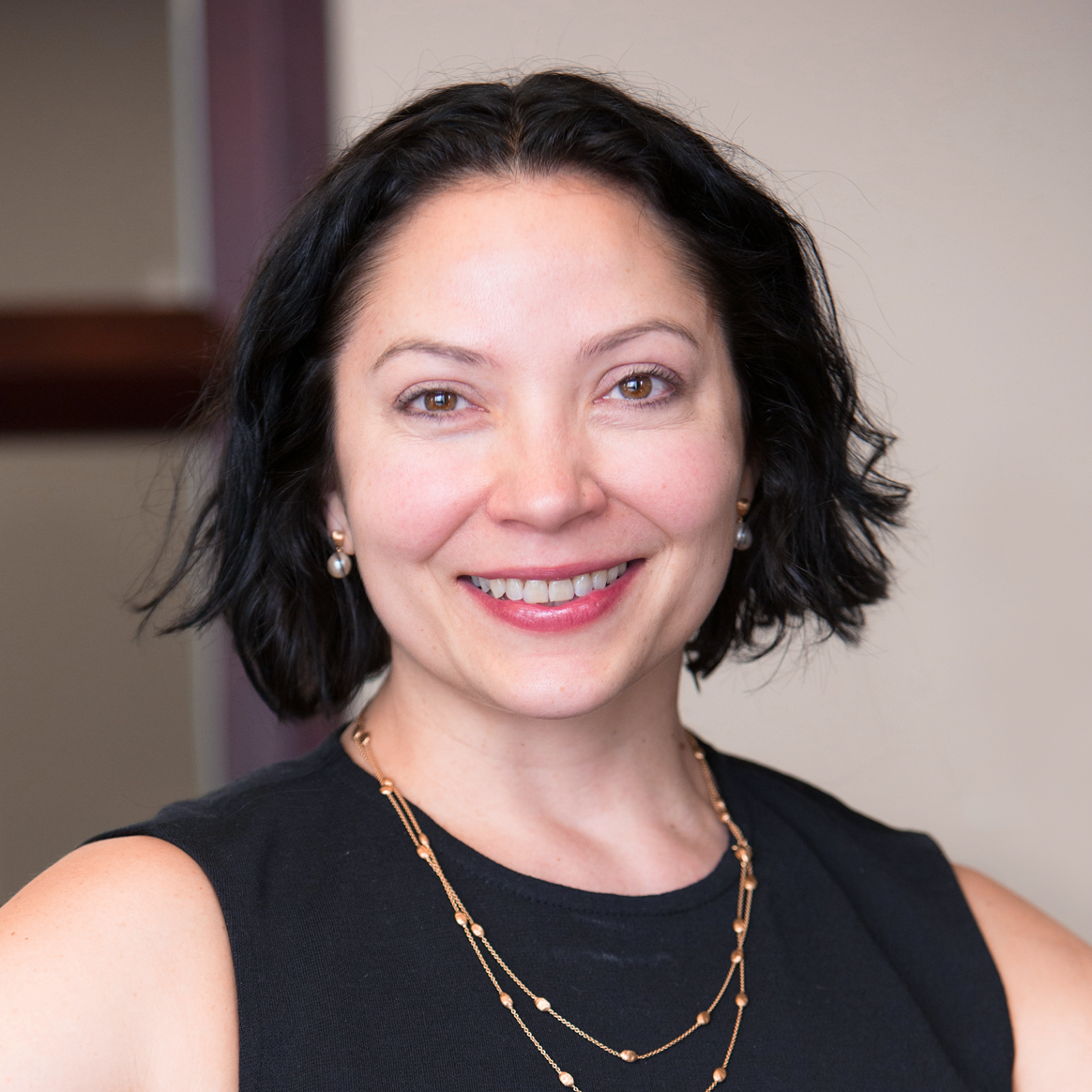 Jeanne Fugate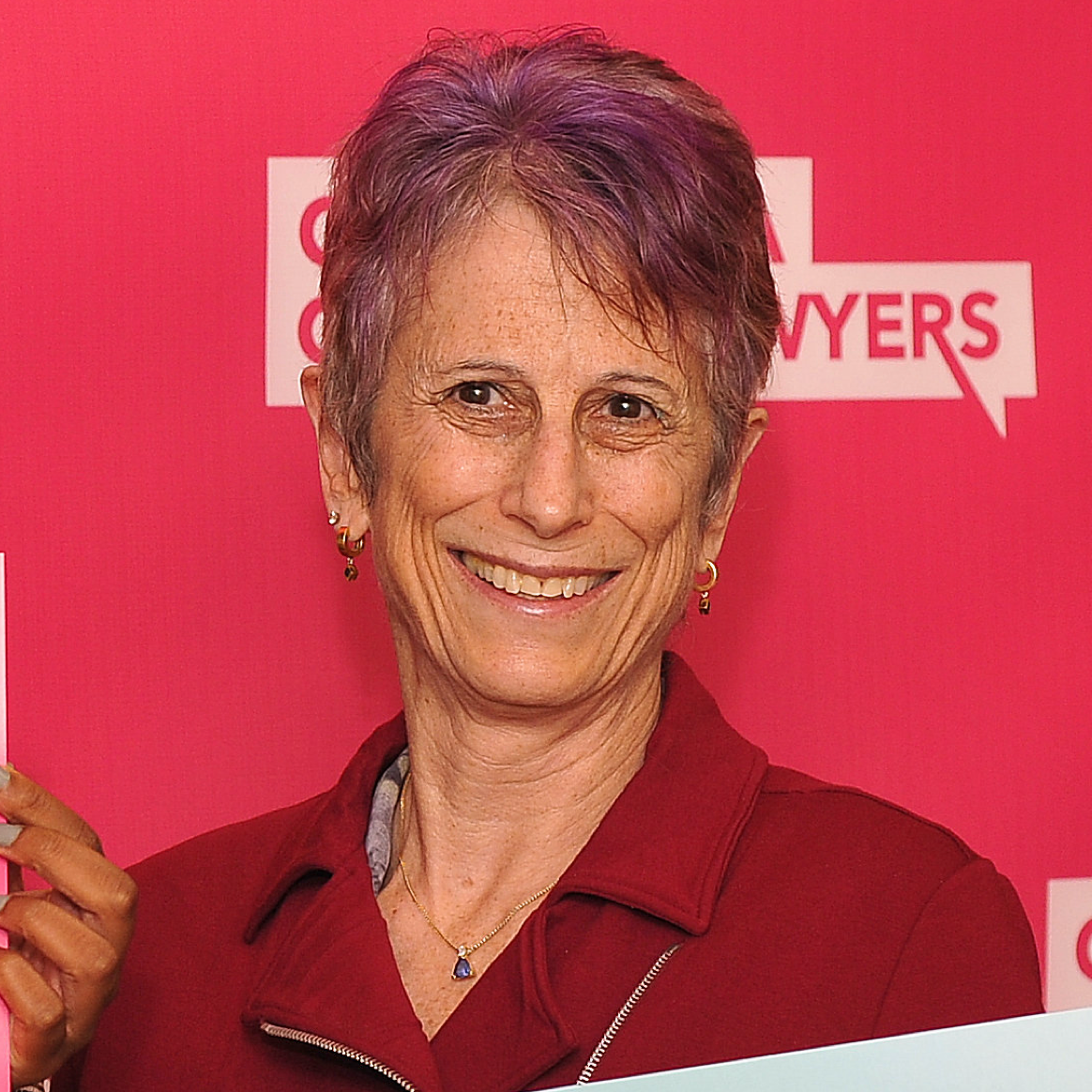 Marci Rubin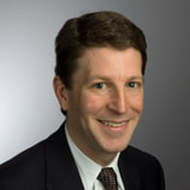 Mark Selwyn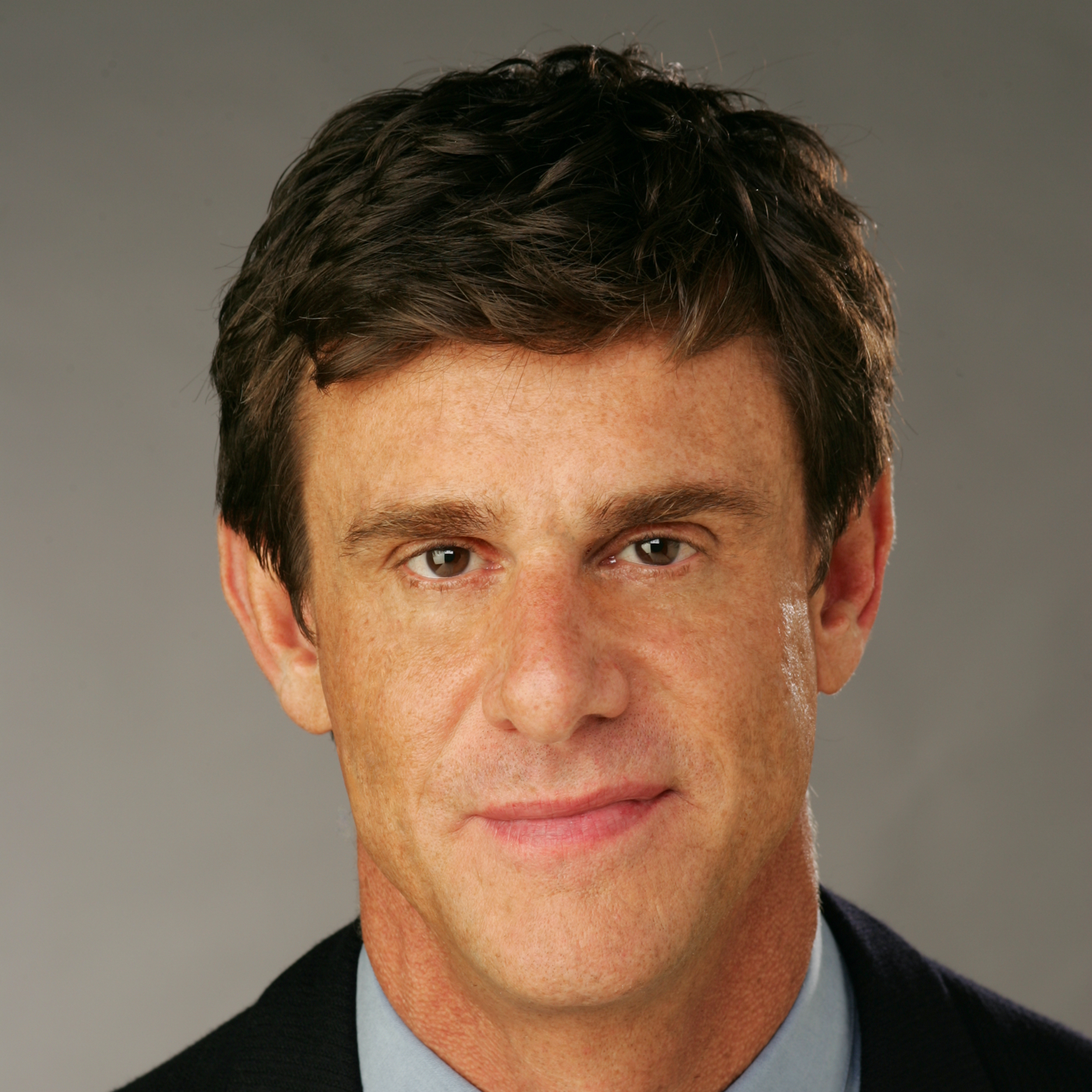 Jeff Guthrie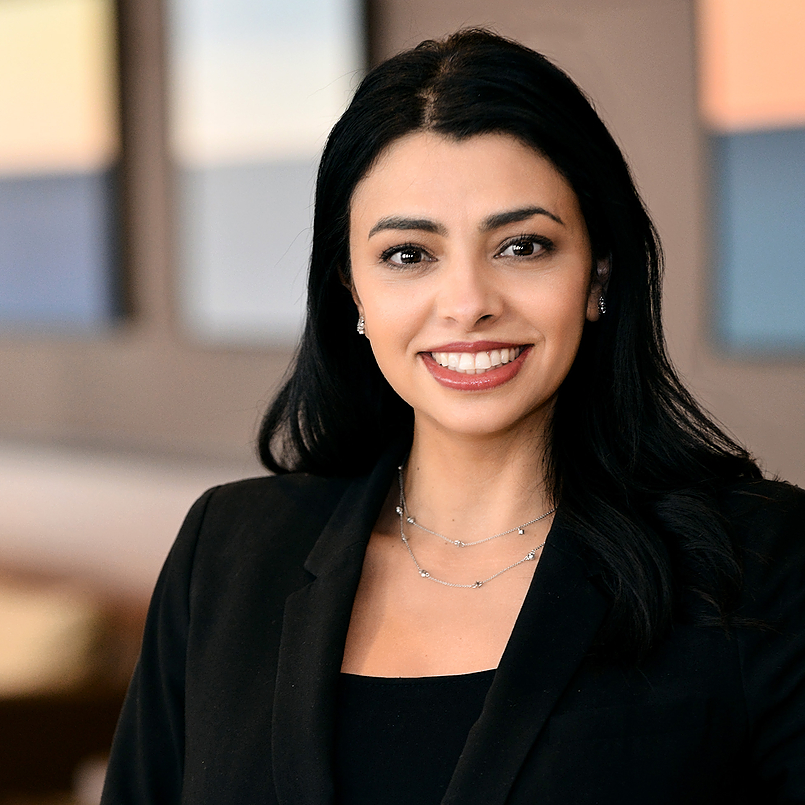 Rasha Gerges-Shields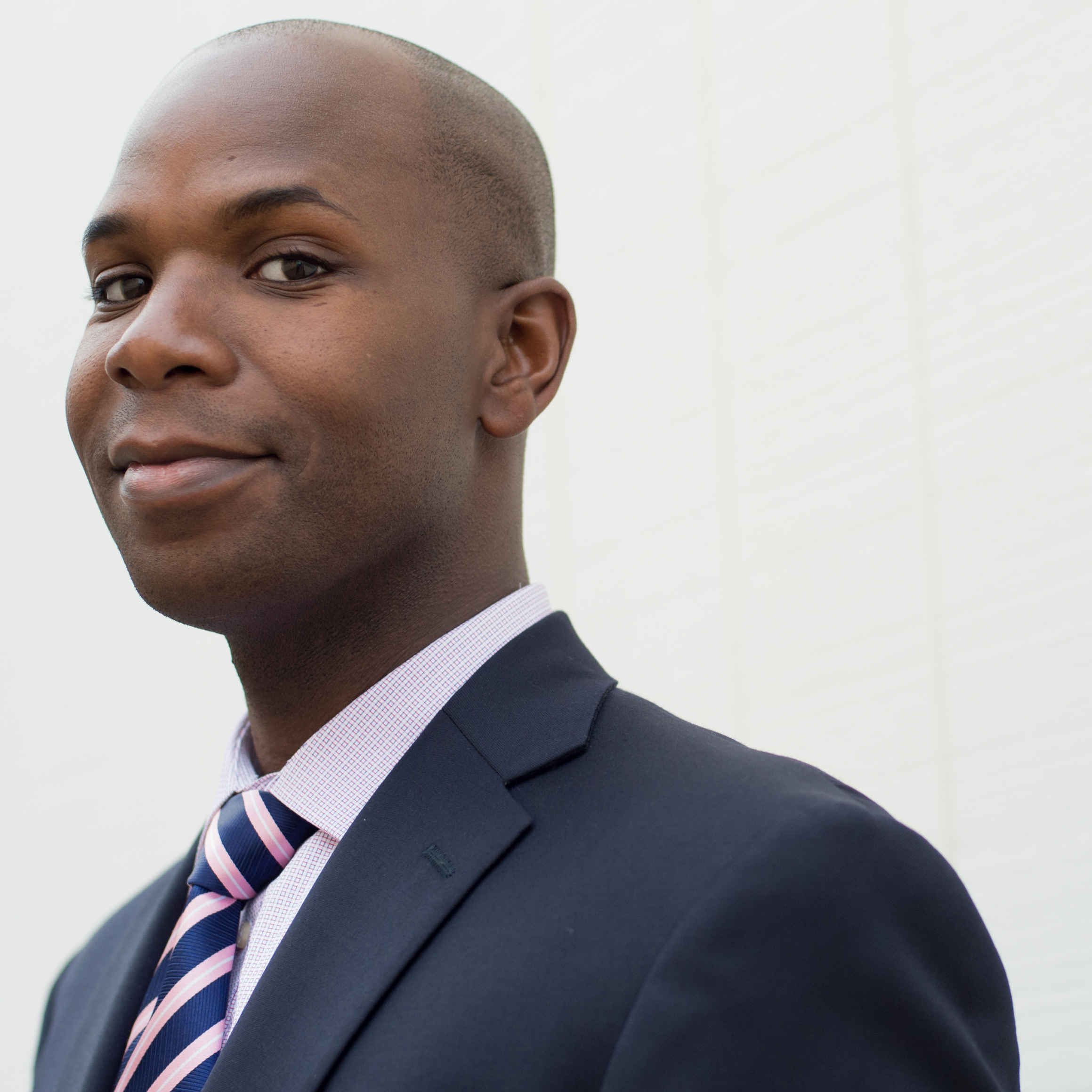 Bennie J. Mackey, II
Olamide Abiose
Stanford Law Student
Deepak Ahluwalia
Singh Ahluwalia Immigration Law Firm
Alexis Amezcua
Morrison & Foerster LLP
Christina Avalos
Skadden Fellow at CHIRLA
Sheila Bapat
Potreus Fund
Adrian Carpenter
Office of Governor Edmund G. Brown Jr.
Cecilia Chen
Northern California Grantmakers
Anjan Choudhury
Munger, Tolles & Olson
E. Carlos Dominguez
California Attorney General's Office
David Kelly
Golden State Warriors
Kenneth J. Langan
Southern California Gas Company
Khai LeQuang
Orrick, Herrington & Sutcliffe
Jonathan D. Libby
Office of the Federal Public Defender for the Central DIstrict of California
Roger Perez
Roy & Patricia Disney Foundation
Heather Rosing
Klinedinst PC
Honorable Tam Nomoto Schumann
Superior Court of California
Christopher A. Stecher
Keesal, Young & Logan
Jasmine Singh
Pinterest, Inc.
Kalpana Srinivasan
Susman Godfrey
Melissa Tidwell
Reddit, Inc.
Amy Tovar
San Francisco Giants
Alicia Vaz
Cox Castle & Nicholson LLP
Michelle Ybarra
Keker Van Nest & Peters
Olamide Abiose
Stanford Law Student
Deepak Ahluwalia
Singh Ahluwalia Immigration Law Firm
Alexis Amezcua
Morrison & Foerster LLP
Christina Avalos
Skadden Fellow at CHIRLA
Sheila Bapat
Potreus Fund
Adrian Carpenter
Office of Governor Edmund G. Brown Jr.
Cecilia Chen
Northern California Grantmakers
Anjan Choudhury
Munger, Tolles & Olson
E. Carlos Dominguez
California Attorney General's Office
David Kelly
Golden State Warriors
Kenneth J. Langan
Southern California Gas Company
Khai LeQuang
Orrick, Herrington & Sutcliffe
Jonathan D. Libby
Office of the Federal Public Defender for the Central DIstrict of California
Roger Perez
Roy & Patricia Disney Foundation
Heather Rosing
Klinedinst PC
Honorable Tam Nomoto Schumann
Superior Court of California
Christopher A. Stecher
Keesal, Young & Logan
Jasmine Singh
Pinterest, Inc.
Kalpana Srinivasan
Susman Godfrey
Melissa Tidwell
Reddit, Inc.
Amy Tovar
San Francisco Giants
Alicia Vaz
Cox Castle & Nicholson LLP
Michelle Ybarra
Keker Van Nest & Peters
Olamide Abiose
Stanford Law Student
Deepak Ahluwalia
Singh Ahluwalia Immigration Law Firm
Alexis Amezcua
Morrison & Foerster LLP
Christina Avalos
Skadden Fellow at CHIRLA
Sheila Bapat
Potreus Fund
Adrian Carpenter
Office of Governor Edmund G. Brown Jr.
Cecilia Chen
Northern California Grantmakers
Anjan Choudhury
Munger, Tolles & Olson
E. Carlos Dominguez
California Attorney General's Office
David Kelly
Golden State Warriors
Kenneth J. Langan
Southern California Gas Company
Khai LeQuang
Orrick, Herrington & Sutcliffe
Jonathan D. Libby
Office of the Federal Public Defender for the Central DIstrict of California
Roger Perez
Roy & Patricia Disney Foundation
Heather Rosing
Klinedinst PC
Honorable Tam Nomoto Schumann
Superior Court of California
Christopher A. Stecher
Keesal, Young & Logan
Jasmine Singh
Pinterest, Inc.
Kalpana Srinivasan
Susman Godfrey
Melissa Tidwell
Reddit, Inc.
Amy Tovar
San Francisco Giants
Alicia Vaz
Cox Castle & Nicholson LLP
Michelle Ybarra
Keker Van Nest & Peters
= Fellow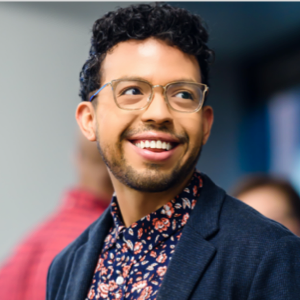 Carlos Aguilar
Chief Content Director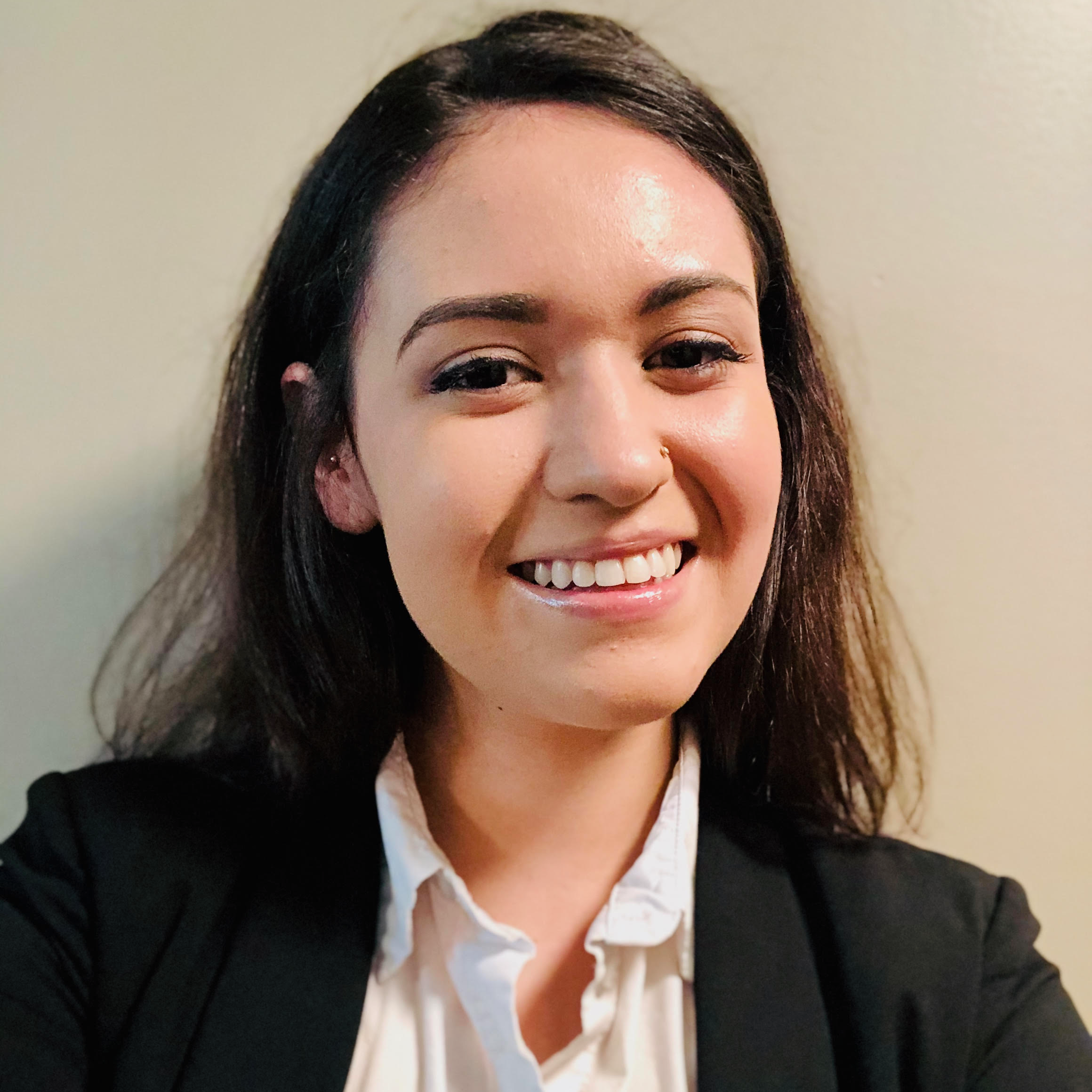 Victoria Carter
Criminal Justice Fellow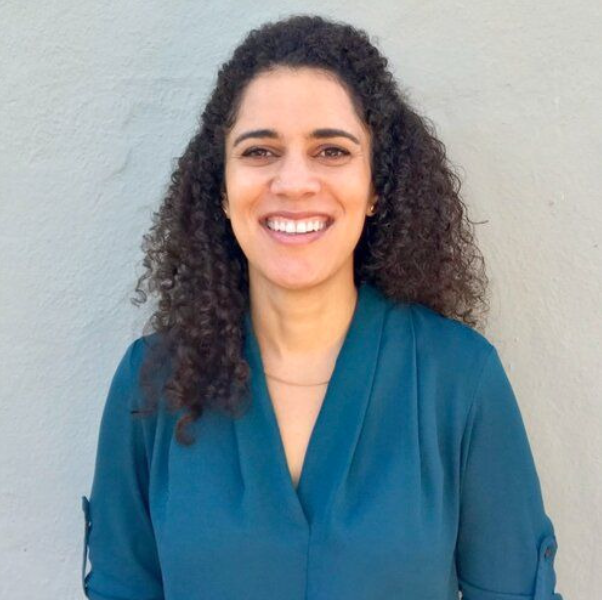 Maddie Flood
Criminal Justice Fellow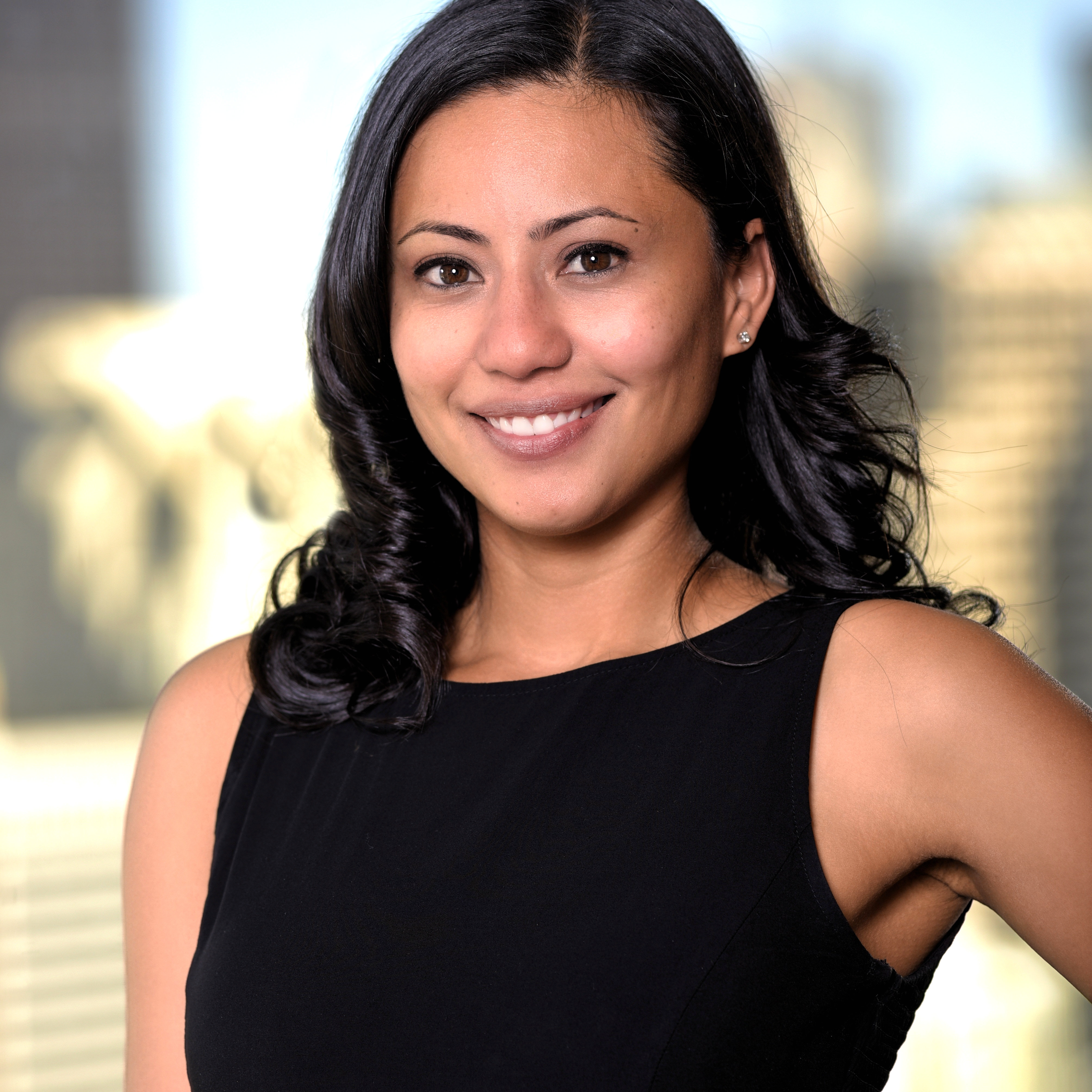 Gladys Hernandez
Criminal Justice Fellow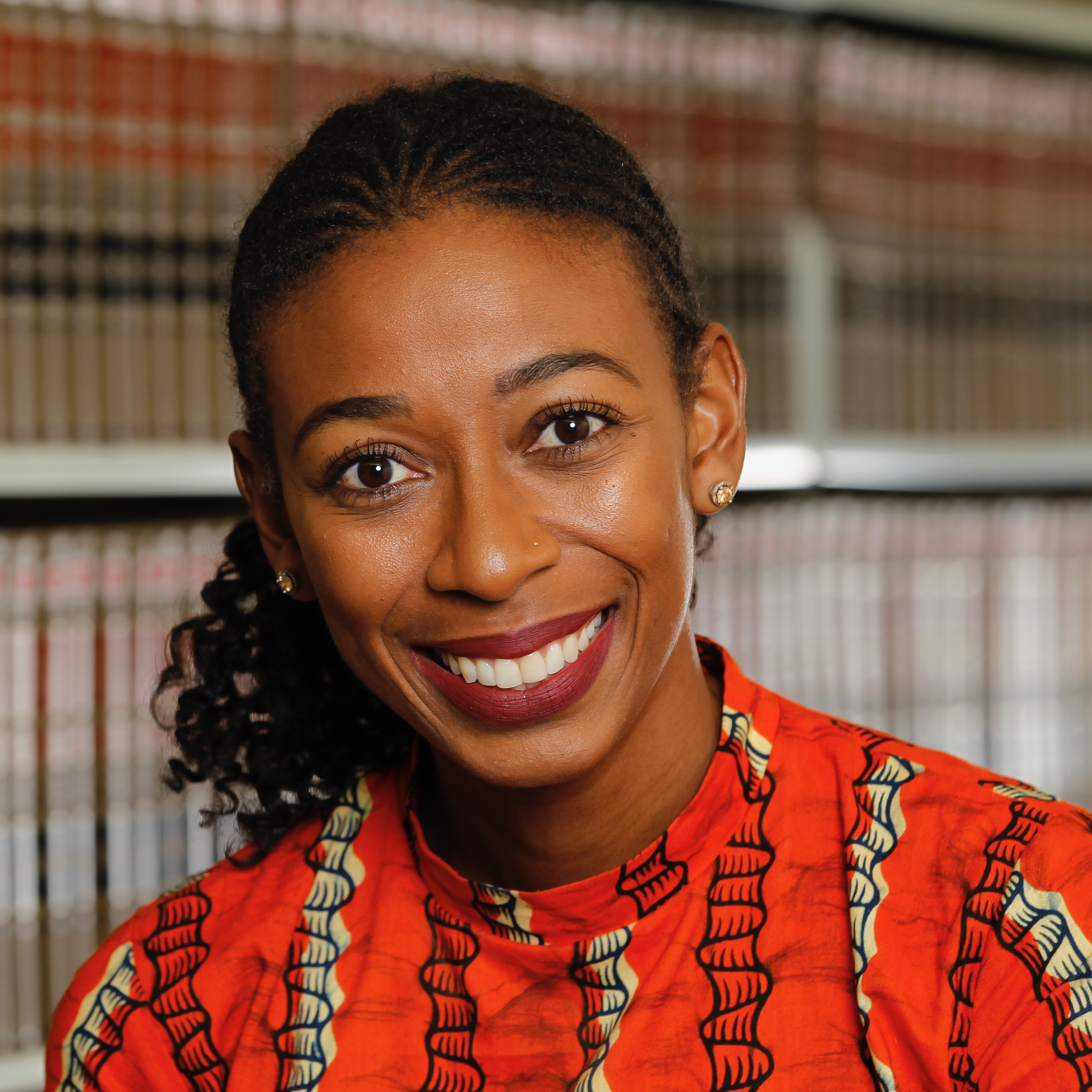 Princess Manasseh
Deportation Defense Fellow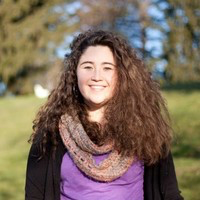 Kelsey Morales
Immigration Fellow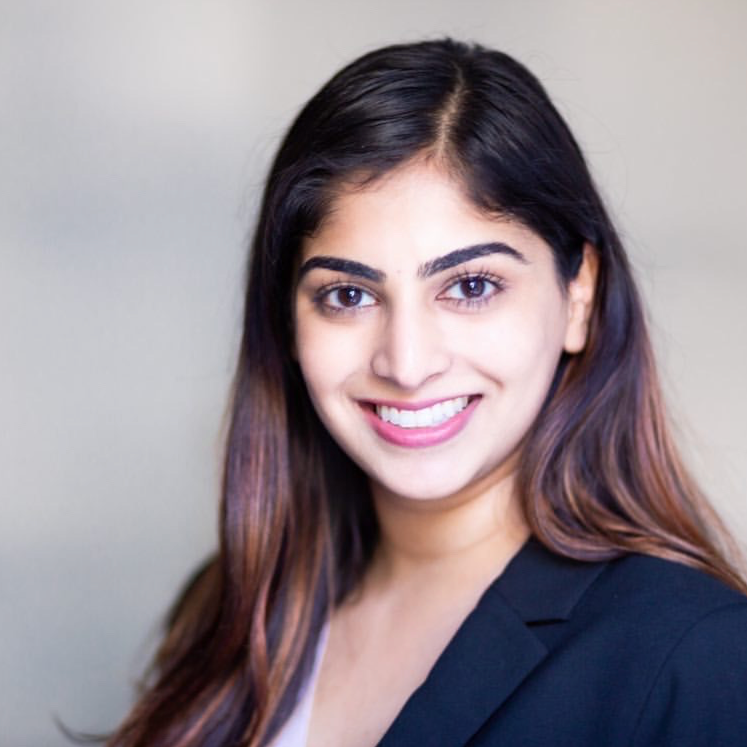 Amber Muhammad
Civil Rights Fellow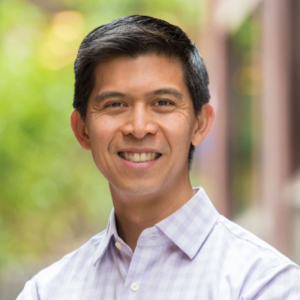 Chris Punongbayan
Executive Director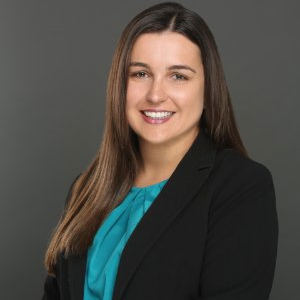 Aude Ruffing
Immigration Fellow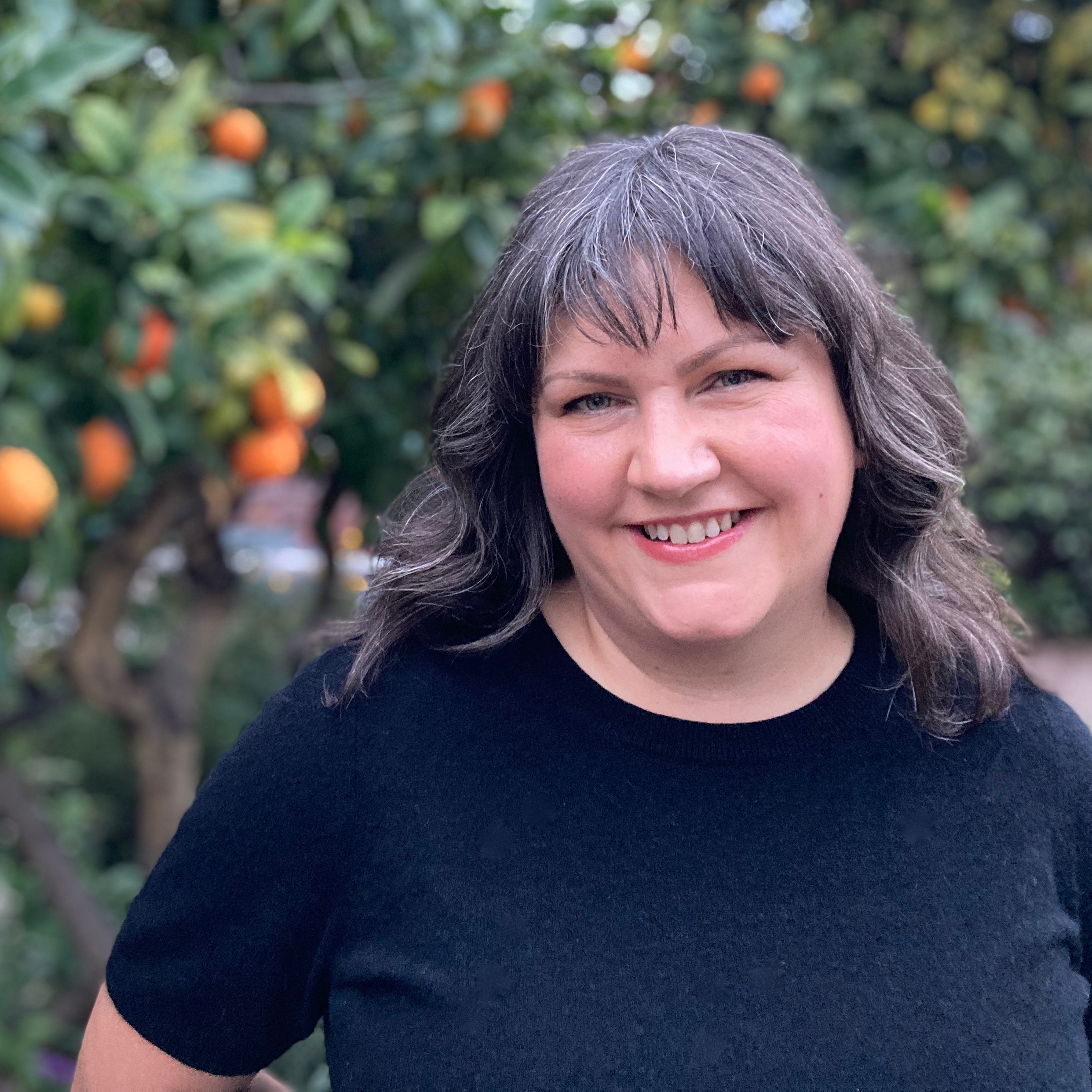 Sarah Schafer
Development Officer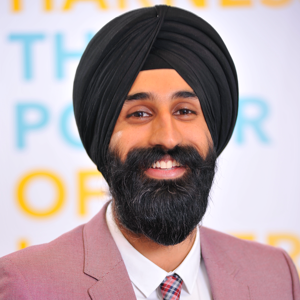 Jasjit Singh
Program Officer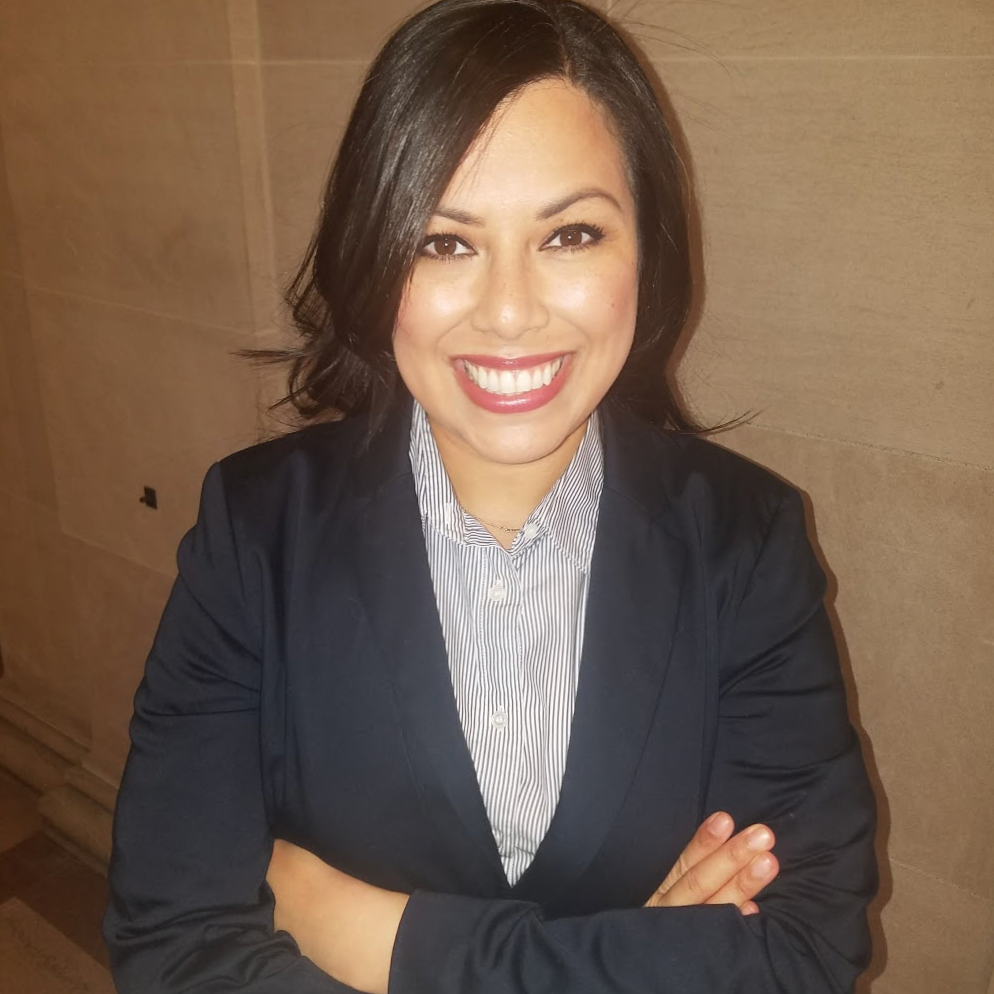 Jessica Valadez
Indigenous Rights Fellow