After all that occurred in 2022, we are still here. We persevered.
Many Californians are still reeling from the landmark decisions issued by the highest Court in the land last year, including the reproductive rights decision in Whole Woman's Health v. Jackson. And yet, our communities are resilient and we continue to do all that we could to steel ourselves in the face of adversity. 
At ChangeLawyers, we are privileged to be empowering the next generation of attorneys who will use their law licenses to elevate the rights of all. I am reminded of Irving Partida, one of 10 Deportation Defense Fellows we are supporting in the highly under-resourced region of California's Central Valley. I am reminded of Jessica Valadez, a Native Rights Fellow, who spent two years advocating for exploited Indigenous youth.
Irving, Jessica, and the 1300+ other ChangeLawyers alumni showed us what courageous leadership looks like. They are vigilant optimists. They are committed to building a better justice system for all Californians.
These days, what grounds me is gratitude. I am thankful for our community, our ChangeLawyers board and staff, and for all of you, our supporters.
In partnership,
Christopher Punongbayan,
Executive Director & 2003 Scholar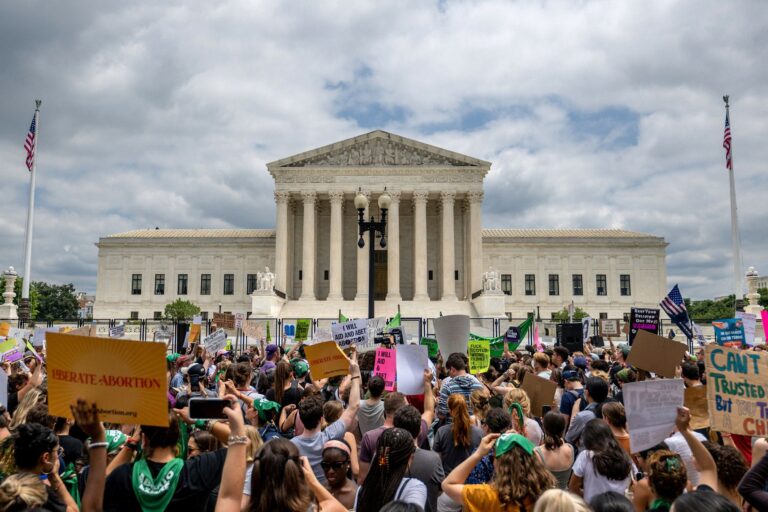 Scholarships
"Me being successful means showing others who look like me that they can do this."
Sarah Royer
ChangeLawyers Scholar
Scholarship Recipients
61
Our Scholars come from these schools:
California Western School of Law
Golden Gate University School of Law
Loyola Law School- Los Angeles
Pepperdine Caruso School of Law
San Joaquin College of Law
Santa Clara University School of Law
Southwestern Law School
Stanford Law School
Thomas Jefferson School of Law
UC Berkeley School of Law
UC Davis School of Law
UC Hastings College of the Law
UC Irvine School of Law
UCLA School of Law
University of Connecticut School of Law
University of La Verne College of Law
University of San Diego School of Law
University of San Francisco School of Law
University of Southern California
USC Gould School of Law
Yale Law School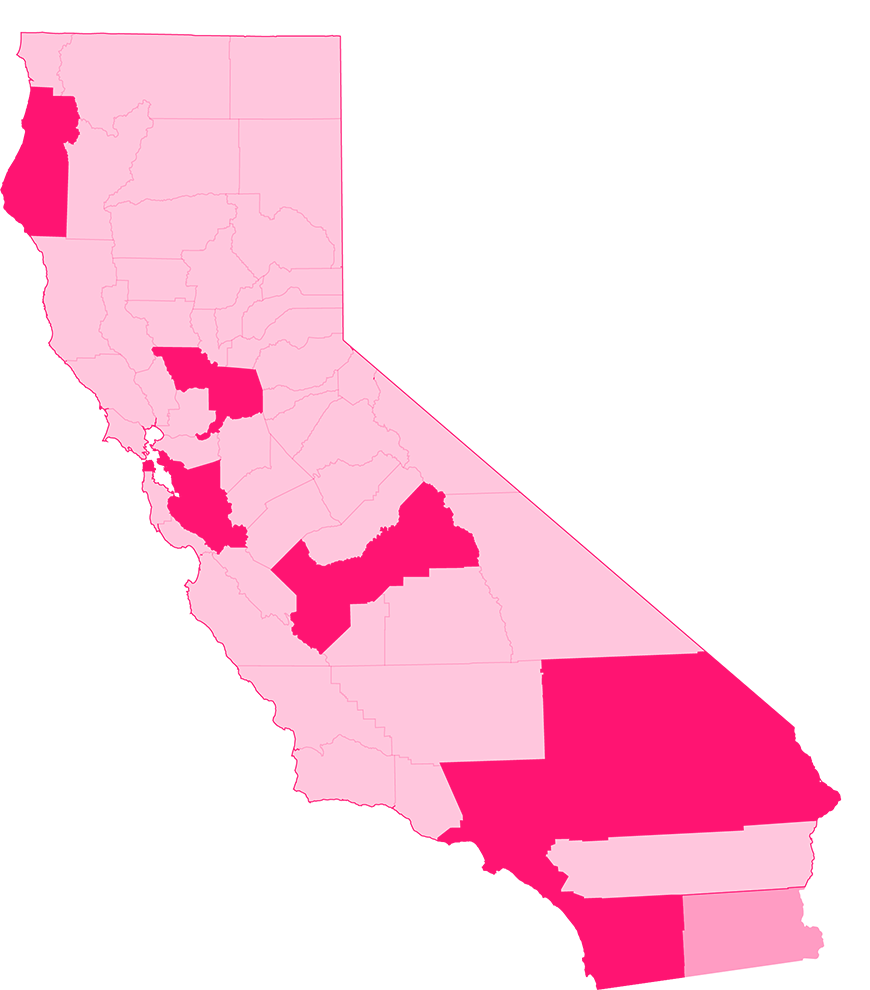 Legal Empowerment + Legal Aid
"You can't talk about people's pain without also talking about the ways they experience joy"
Jessica Valadez
ChangeLawyers Fellow
Leadership Pathways
$317K
Immigration Fellowships
"My clients truly motivate me to do this work. They are so resilient and it brings me so much joy to be able to help them."
Crystal Canela
Santa Barbara Immigrant Legal Defense Center
Capacity building for legal orgs and leadership development for young lawyers.
*This program is a partnership between ChangeLawyers, CHIRLA, CCIJ, Immigrant Legal Defense, ILRC and the California Department of Social Services
Community Events
"In one of her most recent opinions, Justice Ketanji Brown Jackson made it very clear that the 13th, 14th, 15th amendments are actually expressly race conscious. "
EJS President Lisa Holder
speaking on a panel about affirmative action
Panels + Community Conversations
19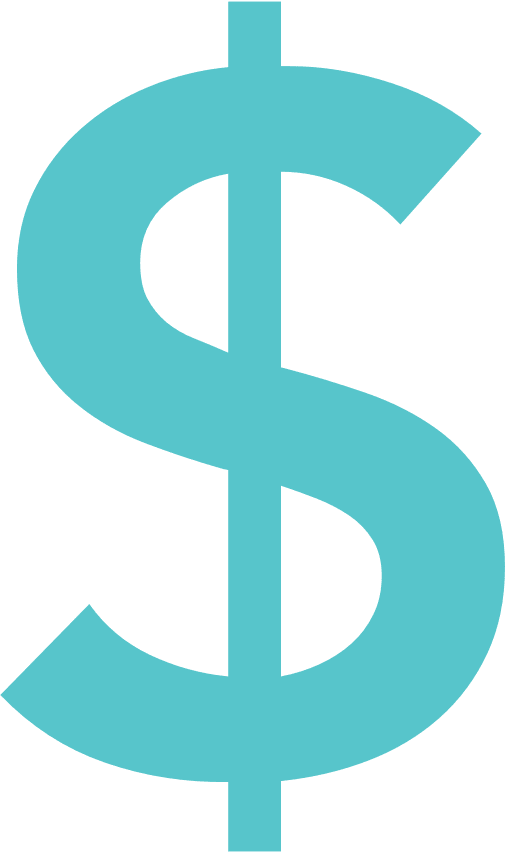 Figures based on 2021 Audited Statements
Revenue
| | | |
| --- | --- | --- |
| Affinity program* | $1,033,935 | 45.1% |
| Foundations, Corporations, Annual Fund | $806,288 | 35.2% |
| State Bar licensee donations | $381,346 | 16.6% |
| Special Events | $50,427 | 2.2% |
| In-kind | $13,950 | 0.6% |
| CyPres awards | $2,634 | 0.1% |
| Other | $1,833 | 0.1% |
| Total | $2,290,413 | |
* In 2018, we successfully launched the for-profit subsidiary CalBar Connect to help increase revenue to legal service orgs. For more info, visit calbarconnect.com.
Expenses
| | | |
| --- | --- | --- |
| Programs | $1,578,342 | 73.3% |
| Fundraising | $366,866 | 17% |
| Management | $207,761 | 9.6% |
| Total | $2,152,969 | |
Thank you Supporters!
"I had the honor of serving as ChangeLawyers Board President. ChangeLawyers is an amazing organization, with a transformational vision in the access to justice arena. I became a monthly donor because, with every donation, I am helping a diverse and worthy law student or fellow. Critically, a philanthropic organization like ChangeLawyers need consistent revenues, which can be accomplished by supporters committing to monthly donations." -Heather Rosing
1L Scholarship Program
Click to Expand
Click to Contract
Anjan Choudhury Memorial Scholarship Fund
California Lawyers Foundation
Cox, Castle & Nicholson
Downey Brand
Fenwick & West
Keesal Young & Logan
Kirkland & Ellis
Klinedinst
LimNexus
Manatt
Morrison & Foerster Foundation
Morrison & Foerster LLP
Munger, Tolles & Olson
PG&E
Pillsbury
Reed Smith
Stupski Foundation
WilmerHale
Wilson Sonsini Goodrich & Rosati Foundation
3L Scholarship Program
Click to Expand
Click to Contract
Arab American Lawyers Association of Southern California
Asian American Bar Association Law Foundation
Asian Pacific Bar Association of Silicon Valley
Bay Area Lawyers for Individual Freedom
Black Women Lawyers of Los Angeles
CABL Judicial Council/Founders Fund
California Association of Black Lawyers
California Indian Law Association
Charles Houston Bar Association
Consumer Attorneys of California
Daniel Goodman Memorial Scholarship
Earl B Gilliam Bar Foundation
East Bay La Raza Lawyers Scholarship Fund
Filipino Bar Association of Northern California
Iranian American Bar Association of NC
Latina Lawyers Bar Association
Philippine American Bar Association
San Francisco La Raza Lawyers Association
Tom Homann LGBT Law Association
Legal Empowerment Fund
Click to Expand
Click to Contract
Akonadi Foundation
Anonymous Family Foundation
Bigglesworth Family Foundation
Stupski Foundation
Van Loben Sels/Rembe Rock
William and Flora Hewlett Foundation
Fellowships
Click to Expand
Click to Contract
Event Sponsors
Click to Expand
Click to Contract
ABA Retirement Funds
AccessLex
CalBar Connect
Colantuono, Highsmith & Whatley, PC
The Walt Disney Company
Heritage Bank of Commerce
Johnston, Kinney & Zulaica LLP
JonesDay
Kazan MacLain Partners Foundation
Pearl & Thomas Lough
Pez Cantina
San Francisco Giants
Southern California Edison
Individual Supporters (A-E)
Click to Expand
Click to Contract
Amanda Sparks Abbott
Anthony Abbott
David W. Abbott
Leslie L. Abbott
Joshua H. Abel
Jerrold E. Abeles
Christian A. Abella
Melissa J. Abernathy
James R. Abney
Brooke D. Abola
Mania Abrahemian
William I. Abramovitz
Aaron J. Abramowitz
Denise Abrams
Judith S. Abreu
Ali M. Abugheida
Hadeel M. Abutouk
Michael P. Acain
Access to Justice Commission
David Laurence Ach
Adelina R. Acuna
Rachelle M. Acuna-Narvaez
Addison K. Adams
Michael Edward Adams
Sydney A. Adams
Scott E. Adamson
Charles A. Adelsheim
Ani Adjemian
William T. Adkerson
James Emanuel Adler
Laura I. Adler
Robert Lewis Adler
Launa Adolph
Nealan Afsari
Shalini G. Agarwal
Onesirosan L. Agbajoh
Oluwatobi Agbelemose
Raymond O. Aghaian
Mabell Y. Aguilar
Cory Anthony Aguirre
Patrick S. Aguirre
David E. Ahdoot
Devon A. Ahearn
Ikhlas Ahmed
Michelle D. Ahn
Shannon K. Aho
Eugene A. Ahtirski
Alan Ai
Sarah C. Aird
Rajesh A. Aji
Kristina Akers
Motunrayo D. Akinmurele
Michael A. Akiva
Alisha T. Akmal
Romiwa C. Akpala
Jasmin M. Al-Aradi
Devin P. Alavian
David Albagli
Todd Taylor Alberstone
Julianne S. Alberto
Reginald E. Alberts
Annie L. Albertson
Debra J. Albin-Riley
Michael R. Albrecht
Veronika S. Albus
Christian J. Albut
Marta A. Alcumbrac
Anthony P. Alden
Emily C. Aldridge
Allan Louis Alexander
James E. Alexander
Jesse L. Alexander III
Mary Alexander
Paul Alexander
Beatriz E. Alfaro
Jose Alfaro
Ziyad H. Alghamdi
Sharon E. Alkire
Margaret E. Alkon
Melissa Marie Allain
Lora N. Allan
Amy E. Allemann
Jerry Brent Allen
Judd R. Allen
Kaylee Ann Allen
Kevin R. Allen
Lucy H. Allen
Wise D. Allen
Wylie S. Allen
Fatima S. Alloo
Keith Dennis Allred
Saul W. Allweiss
Marta B. Almli
Dean Anthony Alper
Michael D. Alper
Derek Mason Alphran
Tanya D. Alsheikh
Aaron Jacob Alter
Josiah Alter
Rex L. Altman
Fred William Alvarez
Richard S. Amador, II
Denise Michele Amantea
John Randolph Amarant
Michael J. Amberg
Read Ambler
Kristin L. Amerling
Scott R. Ames
Hen M. Amir
Kiana Amir-Araghi
Ariel Anaba
Evan G. Anaiscourt
Sarah A. Anastasi
Devorah Ancel
Allan E. Anderson
David Carl Anderson
Edward Barry Anderson
Jasmine L. Anderson
John Milton Anderson
Lester J. Anderson
Marc D. Anderson
Mark A. Anderson
Marvin Anderson
James Lee Andion
Abraham M. Andrade
Richard Bruce Andrade
Sean A. Andrade
Joel T. Andreesen
Richard C. Andrews
Mark T. Andrus
Christopher V. Angioletti
Adjoa M. Anim-Appiah
Hazim H. Ansari
Barbara M. Anscher
Elizabeth S. Anthony
Miho J. Aoki
Elizabeth T. Apodaca
Josef-Dmytro H. Aponte
Randolph T. Apple
Rand S. April
Maria C. Aquino
Mani Arabi
Melvin Aranoff
David Mills Arbogast
Gustavo A. Arceo-Gonzalez
Brooke L. Archbold
Matthew B. Archer-Beck
Erin R. Archerd
Kareem S. Aref
Cagil Arel
Paul B. Arenas
Andrew M. Argyris
Julian D. P. Aris
Sharon J. Arkin
Jennifer D. Arkowitz
Geraldine Armendariz
Jody Armour
Randall D. Armour
Shona L. Armstrong
Barbara A. Arnold
Donald E. Arnold
James Robert Arnold
Molly Elizabeth Arnold
Robert Stephen Arns
Rebecca S. Arons
Chris Arriola
James M. Arrowood
Amy R. Arroyo
Stacey Lea Arthur
Frank Joseph Artusio
Nicole M. Aruda
Katherine T. Asada
Allen Asch
Yvonne Annette Ascher
William J. Aseltyne
Herbert Louis Ashby
Alexis Ashjian
Craig F. Ashton
Ahmad M. Asir
Samson O. Asiyanbi
Michael A. Asnis
Nicholas D. Atchison
Erika Athens
Catherine D. Atkin
Edward Stevens Atkinson Jr.
Agung W. Atmaja
William Michael Audet
Christopher T. Aumais
Kenneth A. Avelino
Aaron A. Avery
Katherine E. Avery
Nancy Avila Villatoro
Jennifer Avina
Janine Marie Avner
Nadia E. Awad
Joseph C. Axelrod
Raul Ayala
Harold George Ayer Jr.
Mary M. Bader
Don Alan Baggett
Roxanne N. Bahadurji
Carol A. Bahan
Sarvenaz Bahar
Monte H. Baier
Michael C. Bailey
Shauna Bain Smith
Nena Bains
Erin Dawn Bair
John F. Bair
Theodore C. Baiz Jr.
Kimberly A. Baker Medina
Deanna M. Baker
Donald Paul Baker
Donna M. Baker
James H. Baker
John G. Baker
Julia H. Baker
Scott David Baker
Sean T. Baker
Winifred M. Baker
Aline Moret Bakewell
Jonathan Bakhsheshian
Van P. Baldwin
Wayne K. Baldwin
Jonathan S. Ball
Stephen Curtis Ball
Steven Francis Ball
Taylor L. Ball
Deborah Schafer Ballati
Yvonne Ballesteros
Chelsey Ballot
Jennifer Elizabeth Baltimore
April K. Banerjee
Princess R. Banks
Steven L. Banks
Sundance B. Banks
Francesca M. Bannerman
Jose Pomposo Barajas
Nicholas M. Baran
gordon baranco
Caroline Y. Barbee
Joseph K. Barber
Laurie Emerson Barber
Anna C. Barich
Michael P. Barnard
Alan R. Barnes
John William Barnes Jr.
Teveia R. Barnes
Thomas Joseph Barrack,Jr.
Patricio T. Barrera
Aaron J. Barrett
Kyle T. Barrett
Elizabeth Barry
Ellen M. Barry
Laurel L. Barry
James Regan Barry, Jr.
Hakop Barseghian
Stanley Lamont Bartelmie
Giselle M. Barth
Michael Barth
Tecia A. Barton
Robert A. Bartosh
Nicole Townsend Bartow
Erica A. Baruch
Audrey P. Basanta-Henry
Anamarie G. Basay
Jennifer S. Baskaron
Mazen M. Basrawi
Ellen S. Bass
Jonathan Roger Bass
Stephen Richard Basser
Jessica L. Bastida
Ashley C. Bateman
Andre Y. Bates
Laura R. Batie
Catherine M. Battilega Luetzow
Renata K. Bauman
Sharon B. Bauman
Jason G. Baumbach
Austin S. Baumgarten
John A. Baumgartner
Darla L. Bava
Michael John Bayard
Natalie C. Bayer
David G. Bayles
Donald H. Bayles Jr.
David C. Beach
Kenneth C. Beals
Louis G. Beary Jr.
Monica A. Beaston
Alma S. Beck
Harrison M. Beck
Ronald Beck
teresa Beck
Katherine T. H. Becker
Karen H. Beckman
Richard L. Beckman
Sunil Bector
Karen L. Bedrosian Coyne
Donald Lee Beeson
Russell P. Beets
Norman Alan Beil
Annette S. Beitel
Bretil Beitmirza
Kate Bekins
Elizabeth A. Bell
Joseph James Bell
Sarah P. Bell
Vanessa M. Bell
Ronald Lance Belsome
Susana Beltran
Sarah G. Benator
Charlyn M. Bender
William E. Bender
Susan P. Beneville
William C. Benham
Kathleen D Benjamin
Alan L. Bennett
Corey B. Bennett
Robin L. Bennett
Elizabeth F. Benson
Noelle V. Bensussen
Julianna W. Bentes
Daniel P. Ben-Zvi
Sean B. Berberian
W. Bruce Bercovich
Harry A. Berezin
Matthew Ira Berger
Keith W. Berglund
Jodi P. Berlin
Joshua A. Berman
Kenneth Robert Berman
Neil P. Berman
Claudia L. Bernard
Jeffrey S. Berneking
Andrew Paige Bernstein
Jeffry Alan Bernstein
Maya A. Bernstein
Scot David Bernstein
David Philip Berry
Ronald A. Bertolina
Elizabeth M. Bertolino
Robert James Berton
Amanda Bettinelli
Brian Beverly
William James Beverly
Asim M. Bhansali
Cyrus Bharucha
Vinay Bhupathy
Victor E. Bianchini
Kirsten M. Bibbes
Lisa A. Bilawski
Janet K. Bill
Christian P. Binder
Heinz Binder
Steve R. Binder
Theodore E. Bingham
Alexander S. Birkhold
Cassidy M. Birtley
Bonnie K. Bishop
Norris James Bishton,Jr.
John Bitar
Linda R. Bjorke
Dennis Robert Bjorn Larson
Edward G. Black
John E. Black
Lisa M. Black
Lisa M. Black
Matthew K. Blackburn
David L. Blacker
Carol P. Blacutt-Underwood
John Henry Blake
Lawrence James Blake
Elizabeth Bolles Blakely
Catherine Jane Blakemore
Danielle K. Blanchard
Wendy Anne Bleiman
Stephen Bruce Bley
Lee A. Blitstein
Donovan M. Blount
Fred M. Blum
Michelle Marie Blum
David J. Blumberg
Isaac Blumberg
Jason M. Blumberg
Eli Blumenfeld
Paul A. Blumenstein
Susan Addison Blush
Keith A. Boak
Joshua M. Bobrowsky
Gary Michael Bock
Bode
Bela Bodey
Shilpa B. Bodiwala
Ronald James Boehm
Evan E. Boetticher
Maureen K. Bogue
Elizabeth K. Bohannon
William H. Bohannon
Lola Bohn
Russell Lewis Bohne
Thomas Paul Bohnen,Jr.
Paul A. Bokota
Pamela L. Boling
David C. Bolstad
George Leroy Bond, Jr.
Cheryl L. Bonner
Rachel C. Boochever
Lloyd Alan Bookman
Hillary A. Booth
Joshua D. Booth
Norris P. Boothe
Lea A. Borders
Nina H. Borders
Jean Marie Bordon
Howard Scott Borenstein
Michael C. Borges
Landin F. Boring
Heather E. Borlase
Albert J. Boro Jr.
Mehrnaz Boroumand-Smith
Nathan D. Borris
Ellen E. Boshkoff
David I. Bosko
Gianna M. Bosko
Justin A. Bosl
Derrick O. Boston
James Stephen Bostwick
Ross A. Boughton
Stacy Boulware Eurie
James C. Bounds
Genevieve Bourret-Roy
Helen G. Boutrous
Matthew J. Bove
Stephanie A. Bowen
Mojdeh F. Bowers
Terree Allan Bowers
Joshua D. Boxer
David Edwin Boyd
Steven Robert Boyers
Patricia A. Boyes
Tahir L. Boykins
Catherine Marken Boyle
David Boyle
Thomas Joseph Boyle
Chad Boyles
Ulysses J. Brabant
Isaac Henson Braddock
John Graham Bradshaw
Brendan Patrick Brady
Erin N. Brady
Lois I. Brady
Lawrence Wayne Bragman
Alexander Lamb Brainerd
Tony Bramian
Michelle N. Branch
Jonathan M. Brand
Richard L. Brand
Sharon B. Brandford
Mariah L. Brandt
Jeanie M. Branham
Michele M. Brasch
Vasili G. Brasinikas
Rachel S. Brass
Hans J. Brasseler
Randall A. Brater
Jerome Irwin Braun
Megan I. Braun
Claudia J. Bravo
Michelle Kaiser Bray
Denise Breakman
Benjimin M. Brees
George W. Brehmer Jr.
Adam M. Breier
Jeffrey W. Breitbart
Christian D. Brennan
Frederick H. Brennan
Matthew A. Brennan
Barbara A. Brenner
James N. Brenner
Iris Brest
Bess Murchison Brewer
Charles William Brewer
Kathleen H. Brewer
Jody J. Brewster
Cassandra C. Bridge
Andrew Phillip Bridges
Debra L. Bridges
Ramiah S. Brien
Kyle R. Brierly
Melissa Briggs
Timothy H. Briggs
Joshua Lewis Bright
Sarah Elizabeth Briglia
Emily L. Brinkman
Peggy J. Bristol
Todd E. Brody
David R. Brons
John David Bronstein
Patrick Thomas Brooks
Scott A. Brooks
Gary D. Brophy
Donna Jean Brorby
Andrea Adam Brott
Brent William Brougher
Brandi L. Brown
David Fallows Brown
Elizabeth M. Brown
Fred Brown
Frederick Brown
Jonathan S. Brown
Jonathan W. Brown
Karina M. Brown
Lauren Granville Brown
Lowell Crozier Brown
Maria E. Brown
Pamela M. Brown
Terry L. Brown
Thomas P. Brown
Robert Wesley Brown, Jr.
Theodore Gates Brown, III
Shawnee Saima Browne
Christina P. Brownlie
Andrea D. Bruce
Daniel M. Bruggebrew
Lester S. Bruggemann
Katherine F. Bruhn
Kimberly J. Brummer
Bradley R. Bruner
Savannah B. Brutto
James A. Bryant
Michael L. Bryant
Robert Bernard Bryzman
Lily Bu
T. Scott Bucey
Barton L. Buchalter
James B. Bucher
Stephen W. Bucher
Larry S. Buckley
Richard D. Buckley Jr.
Timothy W. Bucknell
Patrick M. Buelna
Bernadette C. Buentgen
George N. Buffington
Samuel J. Buffone
Lauren Bullock
Stephen M. Bundy
Robert B. Burch
Barbara L. Burdette
Daniel R. Burke
Michael Edmund Burke
Shannon H. Burns
Brian C. Burr
John Leonard Burris
George E. Burt
Keith Gardiner Burt
Carolyn B. Burton
Jeb U. Burton
Robert A. Bush
Mark B. Busick
Carol L. Bussey
James A. Bustamante
Adrian R. Butler
Aidan W. Butler
Keith L. Butler
David Charles Buxbaum
Brittany A. Buxton
James B. Bylund
Stacey Marie Byrnes
Linda Renee Bytof
Christopher R. Cabanillas
Lynn K. Cadwalader
Karen A. Caffee
Patrick Joseph Cafferty, Jr.
Maryellen Cahill
Justin Thomas Cain
Marcelle D. Cain
Catriona F. Cairns
Cal Bar Affinity
Elizabeth F. Calders
John A. Caldwell
George Donald Calkins II
Lisa A. Callif
Susan Price Callister
Mario Camara
Ralph Anthony Camastra
Thomas Faraday Camp
Dana L. Campbell
Dannielle M. Campbell
David M. Campbell
Jennifer T. Campbell
Katherine M. Campbell
Kathryn Campbell
Linda S. Campbell
Louis M. Campbell
Renee Lillie Campbell
Robin Carl Campbell
Ross Edmund Campbell
Stephen J. Campo
Ramon L. Campos
Roel C. Campos
Therese A. Cannon
Victor R. Cannon
Bruce Michael Canter
Jonathan C. Cantu
Kevin C. Canty
Liangrong Cao
Yipeng Cao
David K. Caplan
John Christopher Cappello
Kristin Capritto
Pier Paolo P. Caputo
Joel Carash
John P. Carcione
Joseph William Carcione, Jr.
Gerald O'Brien Carden
Raymond A. Cardozo
Janine A. Carlan
Douglas A. Carlen
Joseph A. Carlos
Maria Josefa Carlos
Lynne O. Carlson
Michael T.T. Carlson
Mireya Carlson
Gretchen S. Carner
Angelica J. Caro
John M. Caron
Elizabeth A. Carpenter
Krista F. Carpenter
Jacqueline K. Carr
William M. Carr
Anel Carrasco
Charles H. Carreon
Jennifer L. Carrico
Dale Ken Carrigan
Robert Kelton Carrol
Claire S. Carroll
Donald Charles Carroll
Patrick Charles Carroll
Sheila L. Carroll
Aaron M. Carter
Ashley Carter
Geoffrey L.J. Carter
Grace Ann Carter
Kim L. Carter
Margaret L. Carter
Michelle Q. Carter
Sean T. Carter
Lise J. Cartoni
Eliot L. Cartwright
Anthony James Caruso
Allan Carvalho
Kevin M. Casenhiser
Jack Casetta
Kathryn Marie Casey
Timothy M Casey
Brian J. Cash
Brian M. Casido
Jill S. Casselman
Lee W. Cassidy
James M. Casso
Francis Albert Cassou
Craig David Castellanet
Eulalio Castellanos
Jose Mariano Castillo
Robert F. Castillo
Purdey N. Castle
Steven Jonathon Castleman
Kelvin B. Catmull
Gina Cattalini
Nancy D Cattie
Carol L. Cavanaugh
John Eugene Cavanaugh
Harold A. Cave
Lyle Christopher Cavin Jr.
Brittany N. Cazakoff
Jeffrey B. Cereghino
Pota A. Cernius
Micaela C. Cervantes
James J. Cha
Madelyn Joyce Chaber
Alexandria Chacon-Brown
George W. Chadwick
Meenoo Chahbazi
Christine M. Challoner
Lori A. Chamberlain
Kristin C. Chambers
John J. Chambliss
Into B. Champon
Eric D. Chan
Jocelyn M. Chan
Merry J. Chan
Samuel C. Chan
Alec Y. Chang
Alvin S. Chang
Candie Y. Chang
David T. Chang
Emil C. Chang
James K. Chang
Marcus J. Chang
Rick C. Chang
Samuel M. Chang
Xue Chang
Renee G. Chantler
Demetrius Chapin-Rienzo
Kendra C. Chapman
Mary F. Chapman
Carissa Chappellet
Benjamin Charchian
Nishanth V. Chari
Alison E. Chase
Eric A. Chase
Shane K. Chase
Eileen K. Chauvet
Kathleen C. Chavez
Amrit-Vaani Chawla
Matthew A. Chayt
Shiu-Ming Cheer
Solomon A. Cheifer
Candace S. Chen
Cecilia Chen
Elaine M. Chen
Ernest Y. Chen
Karen S. Chen
Lynnette Da-Tsai Chen
Margaret M. Chen
Shuting Chen
Yu Chen
Claudine H. Cheng
Louis C. Cheng
Jennifer Rose Cheo
David A. Chernik
Julius J. Cherry
Lawrence Ming Chew
Sylvia Chi
meychung chia
Chun-I Chiang
Byron R. Chin
Ronald Joseph Chin
Shirley D. Chin
Jessie So Ching Hul
Cara M. Ching-Senaha
Richard G. Chisholm
Kara Chizever
Lisa M. Cho
Soo-Hyun Cho
Mark C. Choate
Tamar Chobanian
Carol N. Chodroff
Linda E. Choe
Alex Y. Choi
Connie Choi
Derick D. Choi
Christine J. Chong
Anjan Choudhury
Tanya Choudhury
Eric Chow
Suk Hen Chow
Becky V. Christensen
Daniel J. Christensen
Jacob M. Christensen
Maren Jenice Christensen
Danielle L. Christenson
Richard B. Christiansen
Nancy T. Christie
Kenneth C. Christmas Jr.
Penelope A. Chronis
Michael D. Chu
Sung W. Chu
Barbara Y. K. Chun
Esther S. Chung
Lisa Chung
Kristen L. Churchill
Nicole S. Churchill
Lynne M. Ciani
Gia L. Cincone
Benjamin Cintz
Cynthia M. Cipriani
William S. Cizmadia
Denyse F. Clancy
Charles M. Clark
Crichton H. Clark
David John Clark
Donald Scott Clark
Ian Clark
Jason P. Clark
Matthew Clark
Matthew C. Clark
Dana J. Clausen
Gerald Andrew Clausen
James P. Cleary
Jackie B. Clem
Owen J. Clements
Susan Cleveland-Knowles
Benjamin P. Clinger
Frank E Clohan
James David Cloudt Barrall
David Illingworth Clough
John Howard Brett Clowes
Maria Cobarrubias
Kathryn Rorem Coburn
Luke E. Cocalis
Adrienne M. Coffin
Bennett Matthew Cohen
Caroline Cohen
Christopher N. Cohen
Deborah F. Cohen
Isabel Raskin Cohen
Paul Fred Cohen
Philip K. Cohen
Richard A. Cohen
Susan Gail Cohen
David Kent Cohn
Peter Graham Cohn
Gordon Dale Colby
Dale Sondel Cole
Matthew A. Cole
Victoria S. Cole
Patricia R. Coleman-James
Julia S. Coley
Susan B. Collier
Dawn T. Collins
Deborah A. Collins
Lani Meanley Collins
Patricia Lynne Collins
Robert M. Collum
Glen B. Collyer
Leroy E. Colombe
Leonard J Comden
Efren Anthony Compean
Elliot J. Conn
Caitlin R. Connell
Mark B. Connely
Catherine Ann Conner
Patricia Jeanine Connolly
Tim Connors
Duane H Conover
Nathalie Meza Contreras
Aimee M. Contreras-Camua
P. Bruce Converse
John C. Conway
Geoffrey Cook
John P. Cook
Joseph P. Cook
Roger L. Cook
Walter G. Cook Jr.
Brendan J. Cooney
Candace DeCarol Cooper
Daniel W. Cooper
Laura Craska Cooper
Alanna D. Coopersmith
Torrey A. Cope
Jennifer A. Corbet
Andrea Maharam Corcoran
Kelly A. Corcoran
James H. Cordes
Michael Francis Cordova
Jennifer M. Cormano
Daniel Stephen Cornell
Ross C. Cornell
Amador Larry Corona
Casey L. Corr
murrey correa
Luis A. Cortes Romero
Priscilla J. Cortez
Susan E. Cosentino
Elizabeth B. Cossart-Daly
Lori J. Costanzo
Christopher C. Costello
Sylvia G. Costelloe
George John Cotsirilos, Jr.
Anne L. Cottrell
Emahn Counts
Rachel N. Cox McMurtry
Marcelyn R. Cox
Michael Donavon Cox
Sally A. Cox
Sean P.J. Coyle
Jeffrey B. Coyne
Michael P. Coyne
David J. Cramer
Kathleen D. Crane
Catherine A. Cranford
Kelly W. Craven
Erica L. Craven-Green
Christin H. Crawford
Bryan C. Crawley
Cristi Bozora Creegan
James B. Creighton
Cathy E. Cretsinger
Gary Eugene Cripe
Virginia A. Crisp
Anthony L. Critchlow
Claudia Lewis Crocker
Fredrick C. Crombie
Mark E. Crone
Thomas C. Cronin
Jamie L. Crook
Lisa A. Crooms
Jason John Crowell
Kathryn A. Crown
Timothy P. Crudo
Brian P. Cruz
Leonard G. Cruz
Patricia A. Cruz
Michael S. Cryan
Marc T. Cryer
Samantha R. Culbert
Myles P. Culhane
Sarah D. Cullen
Genine G. Cumba
William R. Cumming
Peter E. Cummings
Shelby A. Cummings
Steven R. Cuneo Jr.
Danica Erin Curavic
Margaux Curie
Kenneth D. Currie
Greta M. Curry
Mark Travis Curry
Cynthia M. Curtin
Judith Anne Curtin
Michele Cusack
Joshua M. Cutcher
Cynthia H. Cwik
Cy Pres Database
Aditya Dabholkar
John P. Dacey
Shooka Dadashzadeh
Charles E Dadswell, Jr.
Kevin Jon Daehnke
Gemma L. Daggs
Lucas H. Dahlin
William D. Dahling Jr.
James A. Dal Bon
Margaret E. Daley Ludington
John M. Daley
Kevin P. Daly
Antonio D'Amico
Lawrence Henry Damm
Dieter C. Dammeier
Frank Cadmus Damrell, Jr.
Melodie M. Dan
Shaudy Danaye-Elmi
Kim-Lien T. Dang
Vincent P. D'Angelo
William D'Angelo III
Victor P. Danhi
Maisha Daniel-Jamerson
Janean A. Daniels
Joseph C. Daniels-Salamanca
Annabelle Danielvarda
Vyte Danileviciute
Lauren Dansey
Stephen F. Danz
Hilary Gillian Darcy Lord
Christiana Darlington
Jasmin Ellis-Logan Darron
Nicole Darvish
Jeffrey Hart Dasteel
Jennifer D. Dasteel
Nicholas F. Daum
Boden N. Davidson
Laura Lynn Davidson
Scott M. Davies
Grant A. Davis Denny
Amy H. Davis
Ann M. Davis
Beverly J. Davis
John P. Davis
Jonathan E. Davis
Joseph G. Davis
Paul William Davis
Robert Loren Davis
Sarah N. Davis
Thomas R. Davis
Walter Russell Davis
Wanda Davis
Marcela C. Davison Aviles
Ellin Davtyan
Lloyd Russell Day, Jr.
Joseph C. Dayball, III
Kimberly A. De La Fuente
Richard de la Pena
Marissa De De La Rosa
Brittaney D. de la Torre
Paul Michael De Marco
Jose Jorge de Neve
Daniel M. De Vos
Dana L. Dean
Ryan P. Deane
William C. Deanhardt
Shashikala Deb
Rita Elizabeth DeBoer
Brett C. DeBorde
Emily A. DeBow
Derek C. Decker
Andrew N. DeClercq
Jonathan M. Deer
Jay James DeFuria
Samantha Bley DeJean
Ryan M. Del Giorgio
John F. Delaney
Anelia V. Delcheva
Mary J. Dellafiora
Elisa Della-Piana
Kimberley L. Dellinger
Christine DeMaria
Sandra B. Demeo
Lisa C. Demidovich
Grigor Demirchyan
Margaret L. Demorest
Melissa L. Dempsey
Jessica A. Denisi
Krystal N. Denley Bowen
John Fairleigh Denove
John R. Dent
David R. Denton
Timothy Lynn Denton
Jennifer A. DePalma
Kevin DePew
Paul Thomas DeQuattro
Melinda Tova Derish
Erin M. Dervin
Alexa N. DeSantis
Susan Desmond
Michele M. Desoer
Steven J. Dettmann
Erica Deutsch
Brandie G. Devall
Chetan S. Devaskar
Susan B. Devermont
Scott Phillip DeVries
Michael K. Dewberry
Yousuf I. Dhamee
Kuldip S. Dhariwal
Lovely A Dhillon
Navtej S. Dhillon
Ben M. Diamant
Hella J. Diamond
Melissa C. Diaz
Robert D. Diaz
Steven R. Diaz
Vanessa L. Diaz
Michael G. Dibb
Julie Gutman Dickinson
Peter S. Dickinson
Eric J. DiIulio
Elena M. Dimuzio
Elizabeth H. Dinh
Allan D. Dinkoff
Richard Scott Dirkx
Daniel A. Diskin
Denise Johnson Divens
Barbara Dixon
Rolanda Pierre Dixon
Long X. Do
Andrew Doan
Robert Neal Dobbins
Kathryn Elizabeth Dobel
Stephen L. Dobson
Jonathan D. Dodart
Jeffrey T. Dodd
Jeremy Cooper Doerre
Franjo M. Dolenac
Ron A. Dolin
Tionna G. Dolin
Miles J. Dolinger
Andrew P. Domer
Michael D. Domingo
Jessica Dominguez
Sean H. Donahue
Danielle M. Donaldson
Michael Cleaves Donaldson
Daniel P. Doporto
Sean M. Doran
Tatiana Doran
Neslihan I. Doran-Civan
David K. Dorenfeld
Roosevelt F. Dorn
Standley Leon Dorn
Earl A. Dorsey
Joan E. Dorsey
Jasmine Dos Santos
Ryan E. Dosh
Juan F. Dotson
Daniel G. Dougherty
William O. Dougherty
Dana M. Douglas
J. Andrew Douglas
Rachel K. Douglas
William J. Douglass
Katherine B. Dowling
Michael Rourke Downey
Scott P. Downing
Michael Robert Doyen
David Clarence Doyle
Erin M. Doyle
John Anthony Dragonette
Brenda Jackson Drake
Douglas Stuart Draper Jr.
Angela Dremann
Kathryn M. Drenning
Karen K. Dreyfus
Michael F. Dreyfus
Laura M. Dripps
Kit M. Driscoll
Thomas Lucius Driscoll, III
Joshua R. Driskell
Aaron Dritz
Nancy M. Droege
Rachel E. Drucker
Danielle A. Duarte
Adam S. Dubin
Eric J. Dubin
Morton D. Dubin II
Dubinsky Family Philanthropic Fund (Lemala)
Christen M.R. Dubois
Christelle M. Dubouchet
James Albert DuCharme
David G. Duckworth
Gilberte F. Duerig
Pamela S. Duffy
Karli M. Dugan
Owen W. Dukelow
Donald Edward Dunbar, Jr.
Anne H. Duncan
Gary James Dunlap
Jacob R. Dunlap
Ashton E. Dunn
Brian T. Dunn
John Christopher Dunn
John Michael Dunn
Michael B. Dunn
Aidan P. Dunne
Ryan S. Dunning
Sheila McNichols Dunning
Susan E. Dunnings
Simon J. Dunstan
Lewis W. Duong
David V. Duperrault
Ruben Duran
Benjamin A. Durie
Michael Patrick Durkee
Evan D. Dwin
Shannon G. Dwyer
Mark E. Dykstra
Tyler M. Dylan-Hyde
Joseph M. Earley III
Diane E. Eason Contreras
David M. Eaton
Jacob L. Eaton
Phillip Dale Eaton
Nicholas S. Eberhart
Louisa S. Eberle
Darren M. Ebner
EBSCO Industries Inc.
Maria Echaveste
Linda R. Echegaray
Elizabeth B. Echols
David L. Edeli
Meredith R. Edelman
Scott Alan Edelman
Dennis M. Edgemon
Kyle E. Edgerton
Sean J. Edgett
Karyn A. Edwards
Langston M. Edwards
Mitchell J. Edwards
Sonia A. Edwards
Hoai M. Edwards-Vu
Brian J. Egan
Jay C. Egenes
William Markus Egerman
Reyhaneh Eghbali
Benjamin R. Ehrhart
Houman Ehsan
Alan D. Eighmey
Gregory P. Einhorn
Claudia R. Eiseman
Cara L. Eisenberg
Samantha S. Eisner
Joshua Michael Eizen
Yasir Elbiali
Jason G. Eldred
Imad Y. Elias
Jordan S. Elias
Linda Elihu
Cynthia Elkins
Michael E. Elliott
Ryan W. Elliott
Todd Elliott
Kirsten S. Ellis
Victoria E. Ellis
Christopher James Ellsworth
Ivor R. Elrifi
Marc S. Elzweig
James C. Emerson
Christopher Fielding Emley
Don B. Emley
Joseph Godfrey Emmons
Michelle I. Endo
Perry J. Eng
Joshua R. Engel
Jerone Jacques English
Barbara Faye Enloe Hadsell
Judith Addison Enright
Sally P. Enriquez
David P. Enzminger
Mablean Ephriam
Jefferson R. Eppler
Andrew Edward Epstein
Lilian C. Epstein
Susan R. Epstein
Thomas William Eres
William J. Ereth
Lauren L. Erker
Khalil A. Esat
Eric P. Escamilla
David Esfandi
Seppi Esfandi
Abby K. Eskin
Amy Eskin
Carolyn P. Espey
Todd I. Espinosa
Lynne E. Esselstein
Elizabeth A. Estes
Jeffrey Edmund Estes
David Joseph Estrada
Monica I. Estrada
Peter Etienne
James R. Eulo
Justin J. Eurek
Claire C. Eustace
David Gene Evans
Diane E. Evans
Leslie B. Evans
Meredith M. Evans
Regina V. Evans
Thomas A. Evans
Fredric A. Evenson
Malika P. Ewart
Aditya S. Ezhuthachan
Individual Supporters (F-L)
Click to Expand
Click to Contract
Cynthia T. Faatz
Steven August Fabbro
Zachary M. Fabish
Barry Fadem
Bruce Gary Fagel
Brian Ronald Fagin
Rose-Ellen Heinz Fairgrieve
Pamela Gay Fairley
Sandra M. Falchetti
Thomas Calvin Fallgatter
Thomas A. Faltens
Hany S. Fangary
Shirah M. Farber
Susanna K. Farber
Sima Farde
Christopher R. Farnsworth
Brien Joseph Farrell
Matthew P. Farrell
Rhonda L. Farrell
Robert C. Farrell
Juli E. Farris
Mahtab Fatemi
Doaa Fathallah
Mario Fausto
Ariel J. Favela
Stephen Fay
Jane M. Feddes
Ethan D. Feffer
Philip J. Feffer
Ellen Feigenbaum
Aimee A. Feinberg
Michael Scott Feinberg
Kenneth A. Feinswog
Michael Feispor
Jennifer S. Feistritzer
Nathan L. Feld
Aaron Roy Feldman
Philip Barry Feldman
Valerie L. Feldman
Lauren M. Felix
Michael C. Felkins
David B. Felsenthal
Karl Fenske
Alan H. Fenton
Kristina A. Fenton
Edwin Ferguson Feo
Brett C. Ferguson
Matthew S. Ferguson
Thomas Randolph Ferguson
Sergio Feria
Cassandra M. Fernandes
Alejandro Fernandez
Kimberleigh A. Ferrando
Cassandra Ferrannini
Keith J. Ferrara
Correen W. Ferrentino
Chelse A. Ferrero
John A. Ferrone
Joyce L. Feuille
Christopher D. Fey
Kiarash Feyzjou
Gregg M. Ficks
Elisabeth K. Fiekowsky
Larry Howard Fields
Phillip Kingsley Fife
Karen J. Figueroa
Aaron G. Filler
Richard Bruce Finch
Madeleine V. Findley
Stephen Lyons Fingal
Sara E. Finigan
Jessica Louise Fink
Leonard T. Fink
Ellen Susan Finkelberg
Bradley L. Finkelstein
Eliza R. Finley
Theresa R. Finneran
Alexandra Finney
Danielle N. Finney
Craig Nelson Finta
Lynn R. Fiorentino
Marjan Firouzgar Firouzgar
Kathleen J. Fischer
Pauline M. Fischer
Ronald W. Fischer
Kirsten M. Fish
Christopher M. Fisher
Jonathan G. Fisher
Michael A. Fisher
Timothy M. Fisher
James Eugene Fitzgerald
Paul D. Fitzgerald
Terrence John Fitzgibbons Jr.
Bernard J. Fitzpatrick
Dennis P. Fitzpatrick
C. Douglas Fitz-Simmons
Michelle L. Fivel
Moriah D. Flahaut
Isabelle Christine Flaherty
Keith J. Flavetta Jr.
Alexander J. Fleer
John Lawrence Flegel
Nicolas A. Flegel
Robert R. Flemer
Richard S. Flier
Daniel L. Flora
Irene Viksman Flores
Lizbeth H. Flores
Elizabeth Meinicke Flynn
Julia E. Flynn
Robert M. Flynn
Marianne Fogarty
Steven M. Fogelson
Eric B. Foker
Anne R. Fokstuen
Shirley A. Folkins Roberts
Grant P. Fondo
David N. Fong
Clifford Hale Fonstein
Johanna M. Fontenot
Robin Earl Foor
Padraic W. Foran
Faith A. Ford
Dennis A. Fordham
Donica L. Forensich
Jeffrey Forer
Burton N. Forester
Darrell Arlen Forgey
Mark H. Forrester
Katherine M. Forster
Maria Fort
Melissa A. Fortunato
Christopher Geoffrey Foster
Jessica C. Foster
Brandon D. Fox
Frank J. Fox Jr.
George L. Fox
John C. Fox
Laura L. Fox
Ryan P. Fox
Sandra Jane Fox
Kendra Fox-Davis
Mary Louise Frampton
Silvia A. Francis Bongue
Peter F. Franck
Molly J. Frandsen
Beverly R. Frank
Karen S. Frank
Lauren M. Frank
Lisa A. Frank
Vanessa M. Frank
David Bruce Franklin
Laura L. Franklin
Diana T. Frappier
Daniel A. Frattin
Denise D. Frau
Ellen A. Fred
John D. Fredericks
Mark B. Fredkin
Lloyd Leo Freeberg, Jr.
Alan Lawrence Freedman
Eric Ellingson Freedman
Deborah M.H. Freeland
William R. Freeman
Rosa M. Fregoso
Jeffrey A. French
Wolf Frenkel
Jesse R. Fretwell
Andrea L. Frey
Sandford Lee Frey
Edward Friedman
Heather J. Friedman
Jennifer H. Friedman
Kenneth E. Friedman
Catherine Bennett Frink
Richard L. Frischer
Douglas Conroy Frost
Joseph R. Fruen
Laura C. Fry
Lisa M. Frydman
David D. Fu
Monique Raco Fuentes
Heather N. Fugitt
Holly Fujie
Gen Fujioka
Ryu Fukuyama
Brad Lloyd Fuller
Lynn D. Fuller
Thomas J. Fuller
Richard D. Fultz
Gregory A. Fuoco
Joshua R. Furman
Jessica L. Furr
Scott Smith Furstman
David J. Furtado
David L. Furth
Chad D. Fuss
Ian Fyvie
Sarah E. Gabbai
Samuel E. Gabriel
Robert Christopher Gabrielski
Stephen Brooks Gaddis
Vanessa C. Gage
Andrew S. Gahan
Daniel E. Gaitan
George J. Gajdos
Suzanne Ellen Galen
Andrea Galicia
Maryann P. Gallagher
Phyllis Marie Gallagher
Joseph C. Gallo
Bradley D. Gallop
Edward A. Galloway
Robert M. Galvin
Sarah E. Galvin
Leandra D. Gamboa
Anuva V. Ganapathi
Jasmine J. Gano
Jerry Neil Gans
Robert S. Gans
Hogan Ganschow
Paul R. Gant
Chuan Gao
Laura A. Garcia Cid
Edgar Garcia
Juan D. Garcia
Kathy L. Garcia
Louis Garcia
Paul L. Garcia
Richard G. Garcia
Sean O. Garcia
James M. Gardener
Kaitlyn E. Gardner
Lynn McCutchen Gardner
Steven Howard Gardner
Robert M Garland
Edward Sanfern Garlock
Jacquelyn J. Garman
Brett A. Garner
John R. Garner
Eugenia C. Garrett
Mitchell Alan Garrett
Robert Gerald Garrett
Bryan M. Garrie
Jonathan E. Garzoli
Erika M. Gaspar
Seth R. Gassman
Robert Pfarr Gates
Tiffany J. Gates
Robert L. Gaumer II
Adam S. Gauthier
Bryan William Gaynor
Michael Gazdecki
Michael Howard Gazin
Arlee L. Geary
Lindsay M. Gehman
Joanna A. Gekas
Craig A. Gelfound
Kelly A. Geloneck
Alan C. Gennis
Devin P. Gensch
Joseph Stephen Genshlea
Walter Curtis George Cook
Armen Leon George
Ronald Marc George
Kathleen E Gerber
Brian T. Geremia
Matthew E. Gerhart
Daniel S. Gershwin
Robert S Gerstein
Cheryl Fay Gertler
Diana E. Gesshel
Adanech Getachew
Elyssa M. Getreu
James A. Getz
Laurence D. Getzoff
Phillip R. Geurts
Sherry L. Geyer
Behnam Gharagozli
Robert R. Ghoorah
David Louis Gianelli
Michael Gianelli
Patricia L. Gibbon
James M. Gibbons
Darin J. Gibby
Mark W. Gibson
Paul G. Gibson
Thomas Harris Gibson III
Stephen N. Gikow
Jacob M. Gilbert
Jaskirat S. Gill
Stephen D. Gillespie
Jessica O. Gillette
Mark R. Gilmor
Tawnya L. Gilreath
Jordan A. Gimbel
Elie Jack Gindi
Phi M. Gines
Russell T. Ginise
Adam P. Gislason
Michael V. Gisser
Deborah A. Gitin
John P. Given
Emily C. Giza
Leon Joel Gladstone
Mary K. Glaspy
Padraic J. Glaspy
Tomas S. Glaspy
Leah C. Glass
Lania Glaude
David A. Glazer
Noah J. Glazier
Sarah F. Glendon
Martin R Glick
Jana Glock
Elizabeth Glomstad
Jenny Goak
Sarah C. Godley
Sarah C. Godley
David J. Goett
Dean Anthony Goetz
Edward T Goines
Jana G. Gold
Seth A. Gold
Gary Goldberg
Hank M. Goldberg
Justin A. Goldberg
Karen A. Goldberg
Michael M. Goldberg
Samantha K. Goldberg-Seder
Michael D. Golde
Gregg J. Goldfarb
Alanna R. Goldman
David B. Goldman
David Ray Goldman
Elaine J. Goldman
Mark E. Goldman
Seth Goldman
Gerry H. Goldsholle
Jerry Jay Goldstein
Joel Goldstein
Marisa B. Goldstein
Nubia I. Goldstein
Raymond R. Goldstein
Robert C. Goldstein
Charles G. Gomez
Claudia P. Gomez
Maria I. Gomez
Mariana E. Gomez
Nelson Francisco Gomez
Gayle Gonda
Danay Sade Gonzalez
Emilio G. Gonzalez
Henry H. Gonzalez
Rolando Gonzalez
Olga Margarita Gonzalez-Bicos
James P. Goodkind
Jan Goodman
Phillip K. Goodman
Christopher V. Goodpastor
Ellie D. Goralnick
Gary Stanley Gorczyca
Bridget A. Gordon
Gregory H. Gordon
Lance Bennett Gordon
Matthew W. Gordon
Corinne E. Goria
Eric J. Gorin Regan
Alex J. Gorman
Timothy James Gosney
Ira Lawrence Gottlieb
Michael J. Gottlieb
Benjamin B. Gould
Elisa R. Gozarkhah
Geoffrey A. Graber
Denise Marie Gragg
Jahmy S. Graham
Rebecca J. Graham
Shmel C. Graham
Martin R. Gran
Damien G. Granderson
Lindsee P. Granfield
Chase M. Graves
Paul M. Graziano
Clara Greaney
Nell M. Green Nylen
Christopher J. Green
Harold Wayne Green
Karen Tracy Green
Olivia R. Green
Steven Jay Green
David J. Greenberg
Donald Steven Greenberg
Kristy F. Greenberg
Feris Mikel Greenberger
Gregory A. Greene
Michael Greene
Natalia M. Greene
Vicki Joyce Greene
Gary Alan Greenfield
Cindy S. Greenwald
Thomas Randall Greenwald
Scott D. Greenwood-Meinert
Julia D. Greer
Montgomery G. Griffin
Heidi H. L. Griffith
James Philip Griffith
Linda H. Griffith
Timothy S. Griffiths
Vernon C. Grigg, III
Pamela M. Griggs
Alex M. Grigorians
Ani Grigoryan
Lydia T. Grimm
Stephen T. Grimsrud
Lorraine Grindstaff
Belinda J. Griswold
Mitchell M. Grod
Emily J. Groendyke
Stephanie A. Gross
Jerome Allen Grossman
Cori L. Grover
David Andrew Grow
Frank Judah Gruber
Sophie C. Grueterich
Henry David Grunbaum
Mark P. Grundman
Jessica B. Grynberg
Joseph A. Guardarrama
Matthew P. Gubiotti
Carlos L. Guerra
Andrea Guerrero
John C. Guilds III
Raoul A. Guillarte
Gloria K. Guinto
Laura Martin Gunn
Yanni Guo
Li Guofeng
Rashmi Gupta
Rishi Gupta
Gokalp Y. Gurer
Katherine Hope Gurun
Steven R. Gustavson
Brian R. Guth
Jane M. Guthrie
Jacob M. Guttenberg
Denise Mancillas Guzman
Joanne M. Guzman-Hays
Andrew H. Haas
Rachel I. Haas
Savina Haas
Hemant R. Habbu
Jill E. Habig
Michael Austin Hackard
Andrew J. Hackbert
Alex N. Hadduck
Abbas Hadjian
Harold A. Hagen
Joseph Thaddeus Hagen
Isaac M. Hager
Mark T. Hagler
Rachael T. Hagler
Natalie S. Hairabedian
Mary V Halbert
Andrew M. Hale
Frederick D. Hale
Chelsea E. HaleyNelson
Catherine A. Hall
Christine R. Hall
Clayton Underwood Hall
Dan J. Hall
Justin R. Hall
Kathryn Hall
Patrick Talbot Hall
Scott C. Hall
Timi Anyon Hallem
Joseph R. Haller
Drew C. Hallett
Thomas P. Hallinan
Jeremiah F Hallisey
JoBeth Halper
Benjamin M. Halperin
Ehren K. Halse
Mackenzie L. Halter
Kaye Hambleton
Rebecca M. Hamburg
Emma L. Hamilton
Elizabeth M. Hammack
Darci Dana Hammond
Richard Edwin Hammond
Philip J. Hamon
Arthur Eugene Hampar
Colin C. Hampson
Scott A. Hampton
Will Haney
Dean A. Hanley
Sean K. Hanley
John Robert Hanna
John T. Hannon
Dean Hansell
Ann M. Hansen
Jennifer A. Hansen
Lauren E. Hansen
John W. Hanson
Marilee Hanson
Joe C. Hao
Shane V. Hapuarachy
Henry Christopher Har
Brenda Harbin-Forte
Michael D. Harbour
Nathaniel C. Harding
Benjamin M. Harell
Joy F. Harn
Henry H. Haroutunian
Sevana Haroutunian
Harry Clifford Harper
Maribeth R. Harper
Nicole D. Harper
Walter G. Harper
Edward M. Harrington
Elizabeth J. Harrington
Ronald Eli Harrington
Sheila Marie Harrington
Daniel M. Harris
Eddie James Harris
Matthew W. Harris
Robert G. Harris
Todd H. Harrison
Kirsten A. Hart
Shawna G. Hart
Timothy J. Hart
Jason T. Hartlage
Daniel J. Hartman
Jenneen E. Hartshorn Hill
Kelvin P. Hartwell-Beal
Johanna K. Hartwig
Howard A. Hartzfeld Jr.
James Patrick Harvey
Thomas A. Harvey
Nancy H. Hasani
Ann E. Hashisaka
Nausheen Hassan
Marwa M. Hassoun
David A. Hatch
Paul Craig Haughey
Les A. Hausrath
Jodi L. Hautaluoma
Karen A. Havilan
Christine J. Haw
Patrick M. Hawkins
Augustavia J. Haydel
Jing He
James W. Head
Peggy A. Headley
Bianca R. Hearfield
Kenneth George Hecht Jr.
Alfred H. Heckel
Frank S. Hedin
Sam Ryan Heidari
Sarah Kate Heilbrun
Marjorie J. Heinrich
Baldev Singh Heir
Frederick C. Heise
John Richard Heisner
Mark L. Hejinian
Richard Martin Helgeson
Kelsey J. Helland
Richard Ansel Heller
David Milton Hellman
Catherine Hodgman Helm
Matthew C. Helton
Abigail W. Henderson
Jennifer J. Henderson
Justin T. Henderson
Najuma I. Henderson
Charles Robert Hendricks
Victoria Banks Henley
Rebecca S. Henning
David P. Henninger
Janalie Ann Henriques
Kristin Anne Henry
Matthew P. Henry
Clarke Eliot Herbert
Emil Walter Herich
David L. Herman
Janet S. Herman
Matthew J. Hermosillo
Mayra D. Hernandez
Michael A. Hernandez
Rosa Hernandez
Irma Herrera
Luz E. Herrera
William A Herreras
Maryellen Cattani Herringer
Hilary M. Herrington
Christopher J. Hersey
Eliza N. Hersh
Dennis Joseph Hershewe
April A. Hesik
George W. L. Hess
Hannah M. Hess
Madeline S. Hess
Jeffrey J. Hessekiel
Carl J. Hessler
James Michael Hester
Douglas E. Hewlett, Jr.
Everett Augustus Hewlett, Jr.
Rutger J. Heymann
Melissa L. Hibbs
Hannah M. Hickman
Joyce Marlene Hicks
Jay Alan Hieatt
Eric T. Hieber
Sheilah Katsuko Higa
Sean C. Higdon
Katherine A. Hight
Jason C. Hilfrink
Adaline J. Hilgard
Boyd L. Hill
Carly S. Hill
Dennis B. Hill
Jacqueline Hill
Rachel W. Hill
Elizabeth D. Hillman
Todd J. Hilts
Lena Y. Hines
Robert L. Hines
Robert Jones Hines, III
William Harold Hinman
Edward C. Hinojos
Kelly L. Hinojosa
Lynard Chris Hinojosa
Matthew E. Hinsch
Debra Ann Hinshaw
Alice-Amanda Hinton
Joy Hinton
Ronald Masaru Hirano
Janis R. Hirohama
Takashi Hirose
Victor G. Ho
Kimlynn T. Hoang
Rebecca M. Hoberg
David R. Hobstetter
Jessica A. Hoch
Jennifer B. Hochschild
Kirby C. Hock
Douglas G. Hodder
Julia Hodge
Sue J. Hodges
Robert B. Hodil
Jennifer B. Hodulik
Peter W. Hoefs
Katherine S. Hoff
Dylan L. Hoffman
Flora Hoffman
Jason H. Hoffman
Nathalie Cohen Hoffman
Shepard A. Hoffman
William R. Hofmann
Breanne M. Hoke
Cynthia M. Holbrook
Andrew Taylor Holcombe
Jason W. Holder
Aubry R. Holland
Tracy Jolles Holland
Ross L. Hollenkamp
Sierra Holley
Jessica D. Hollinger
Lewis Jon Hollman
Douglas Robert Holmes
Benjamin W. Holston
Cynthia Holton
Jay J. Honaker
Kadeidra A. Honey
Eun Joo Hong
William K. Hong
Yunie K Hong
Diana J. Honig
Patric Hooper
Leonard P Horan
Henry Schuyler Horn III
James Edward Hornstein
Jason M. Horst
Tulasi Hosain
Vivian C. Hosp
Nicole R. Hough
Samuel D. Hough
Joseph P. Hougnon
David H. House
Daniel S. Houser
Marcy P. Howard
Megan Weinstein Howard
Don Howarth
Thomas F. Howe
Benjamin W. Howell
Luke W. Howitt
Andrew L. Hsieh
Scott S. Hsu
Tiffany C. Hsu
Kim C. Hu
Annette A. Huang
Mark S. Huang
Stephanie Huang
Robert Byron Hubbell
Michelle P. Hudson
William Lawrence Hudson
Melissa A. Huelsman
Susan R. Huerta
Yvonne Huggins-McLean
John A. Hughes
Kalynn E. Hughes
Margaret Y. Hughes
Jaime M. Huling Delaye
Kathryn K. Hull
Weslina Hung
Robert F. Hunt
Jessica L. Hunter
Larry D. Hunter
Lori G. Hupka
Mary Ann Hurlimann
Megan R. Hutchinson
Nicholas M. Hutchinson
Lesa Ann Hutnak
MPrudence Hutton
Linda Linh Huynh
Crystal Y. Huynh-Kim
Philip M. Hwang
Olivia F. Iannicelli
Lynn Etsuko Iba
David Ibarra
Carlos P. Ibarra-Fernandez
Rosalia Ibarrola
Lauren M. Ige
Jessica M. Iglesias
Hill Blackett, III
Ana Ike
Miles H. Imwalle
Jason M. Ingber
Helena P. Ingram
Rola Yamini Innis
Courtney B. Irons
Clinton T. Irving
Asher D. Isaacs
Ellen Laurie Isaacs
Jason B. Isaacs
April E. Isaacson
Eric Alan Isaacson
Andrew J. Isbester
Aaron S. Isherwood
Brian D. Israel
Rafick Issagholian
Andrea S. Issod
Constance Maria Istratescu
Patricia Masuye Ito
Christian Edward Iversen
Macaulay W. Ivory
Susan Jabkowski
Thomas L. Jack
Aaron R. Jackson
Corinn Jackson
Elizabeth Jackson
Fred Scott Jackson
Gabrielle M. Jackson
Hannah-Beth Jackson
Isaac Jackson
Jeff Jackson
Thomas R. Jackson
Travis F. Jackson
Charles Bennett Jackson, Jr.
Justine Meyers Jacob
Elizabeth M. Jacobi
Aaron S. Jacobs
Lois Moonitz Jacobs
Louis Jacobs
Sheila M. Jacobs
Devin B. Jacobsen
Andrew K. Jacobson
Andrew N. Jacobson
Eric C. Jacobson
Aaron H. Jacoby
Leonard David Jacoby
Susan Beth Jacoby
David V. Jafari
Allyn Jaffrey
Neha Jaganathan
William T. Jahnke
Danielle C. James
Duncan Marshall James
Ellen S. James
Frederick Charles James
Phyllis Ann James
Laurel A. Jamtgaard
Fernanda Sanchez Jara
Luis Carlos Jaramillo
Lisa Jaye
Alexandra N. Jefferies
Trevor M. Jefferson
Thomas E. Jeffry Jr.
Catherine G. Jenkins
Kent A. Jenkins
Anne E. Jenness
Megan A. Jennings
Hanne L. Jensen
Mark Cristen Jensen
Robin K. Jepsen
Eden S. Jequinto
Joshua A. Jessen
Patrick R. Jewik
Jonathan W. Jew-Lim
Martha I. Jimenez
Stefanie G. Jo
Brenda Depew Jocz
Celeste A. Johansson
Lars E. Johansson
Thomas Christopher Johns
April A. Johnson
Brent A. Johnson
Carin L. Johnson
Christopher A. Johnson
Elizabeth L. Johnson
Jebb Robert Johnson
Leslie Marie Johnson
Mark A. Johnson
Peter J. Johnson
Sara M. Johnson
Wallace Michael Johnson
Robert Grey Johnson, Jr.
Mark J. Johnston
Thomas J. Johnston
Taly L. Jolish
Alexandria M. Jones
David C. Jones
Deirdre D. Jones
Eric L. Jones
Hannah L. Jones
Julie A. Jones
Kenneth M. Jones
Lawrence C. Jones
Lori-Ann C. Jones
Mary Stancene Jones
Michael T. Jones
Rachel M. Jones
Randy K. Jones
Russel W. Jones
Jon G. Jonsson
Dalel N. Jordan
David W. Jordan
Madelyn G. Jordan-Davis
Julie A. Jorgensen
Jan W. Jorritsma
Amy M. Joseph
Jody Joseph
Donna Lynn Josephson
Man Him Joshua Chiu
Nicholas E. Joy
Stephanie A. Joyce
Alex Mendoza Jr
Augusto Focil Jr.
Rafael Bernardino, Jr.
James Arthur Judge
Katrina W. Judge
Jennifer Judin
Sheng-Wen D. Jui
Jason Jun
Cherrie E. Jung
Anne A. Juntunen
Ysabel J. Jurado
Giselle Ann Jurkanin
Paul B. Justi
Elizabeth Anne Justice
Beatriz A. Kadri
Robert Lynn Kahan
Brennan S. Kahn
Lawrence M. Kahn
Mark Lawrence Kahn
Eliana Kaimowitz
Menaka S. Kalaskar
Ronald Emil Kaldor
Susan S. Kalra
Adam K. Kaltenbach
Brittany E. Kandela
Matthew S. Kane
Yael Kaner
Peter H. Kang
Nina Kani
Matthew D. Kanin
John Kim Kao
Angelique Kaounis
Joshua D. Kaplan
Robert Jay Kaplan
Terry Seth Kaplan
Asmeet Kapoor
David R. Karasik
Jane S. Karathanasis
Judith R. Karfiol
Madison P. Karsenty
Justin S. Kashou
Vidwath Kashyap
Michael J. Kass
Alice Kaswan
Richard Gonzalo Katerndahl
Phoebe G. Katsell
Mark Katz
Mark Stanley Katz
Roland Katz
Roland Merriam Katz
Stephanie H. Katz
David A. Kaufman
Jennifer Brodkey Kaufman
Joel Alan Kaufman
Peter L. Kaufman
Stephen J. Kaufman
William G. Kaupp
Manvir Kaur
Rosalyn M. Kautz
Alexandria C. Kavalaris
Margaret Harrington Kavalaris
Joyce Kawahata
Dean N. Kawamoto
Stephen H. Kay
David Allan Kays
Robert Kayvon II
James Arnold Kealey
Stephen D. Keane
Caitlin J. Kear
Andrew J. Kearney
Ian P. Kearney
Jordan Kearney
Thomas Andrew Kearney
Christopher A. Keele
Frances L. Keeler
Keker, Van Nest & Peters LLP
William A. Kell
Edward R. Kelleher
Christopher M. Keller
Dominic R. Keller
Roni Sue Keller
Susan E. Keller
Don Lee Kelley
Elizabeth S. Kelley
Paul Michael Kelley
Michael L. Kellogg
Edith Frances Kelly Politis
Kerry A. Kelly
Marla Lanette Kelly
Patrick Michael Kelly
Valarie L. Kelly
Jeremiah D. Kelman
Christopher J. Kemper
Cheryl A. Kendall
Marcy L. Kenerson
Dana C. Kennedy
Kevin A. Kent
Adrienne T. Kentor
Harout G. Keosian
Zareh J. Keosian
Saro K. Kerkonian
Johnfar R. Kerlee
Tyler R. Kerns
Judith M. Kerr
Gary R. Kershner
Clare A. Kersten
Lynn M. Keslar
David W. Kesselman
Honey April Kessler Amado
Gary A. Kessler
Eileen Keusseyan
David E. Keystone
Elizabeth M. Khachigian
Asteghik Khajetoorians
Susanna Khalil
Dalia R. Khalili
Maaha Khan
Obaid A. Khan
Saghar Khodabakhsh
Natalie E. Khoury
Shana N. Khoury
Kiyana Kiel
Barbara Jane Kiem
Scott J. Kiepen
Anne E. Kierig
David A. Killam
Wendelyn P. Killian
Charles Y. Kim
Daniel Y. Kim
David M. Kim
Hans E. Kim
Jae K. Kim
Jennie H. Kim
Kathleen C. Kim
Kathryn L. Kim
Perla Figa Kimball
Susan Kimball
William H. Kimball
Diane Louise Kimberlin
Benjamin A. Kimes
Carol A. King
James A. King
Nicolas King
Kimberly A. Kingsley Bogard
Claudia Jane Kingsley
Richard Isao Kinjo
Ansel Duncan Kinney
Anne Kinzel
Samantha A. Kirby
Tracy Rena Kirkham
Ryan C. Kirkpatrick
Lorien L. Kirkup
Radomir R. Kirnos
Irina A. Kirnosova
Uyen Kishore
Laurel M. Kisliuk
Judith T. Kitano
Deborah A. Klar
Anatole Klebanow
Jerod T. Klein
Sarah R. Kleinberg
Benjamin M. Kleinman
Gregory K. Klingsporn
Andreas R. Kloos
Steven Lindsey Klug
David A. Knoll
Ilana M. Knopf
Jeffrey G. Knowles
Whitney N. Knowlton
Christian M. Knox
Justin P. Knox
Amanda M. Knudsen
Jeffrey C. Ko
Jenny G. Ko
Hiroko Kodama
Andrew Z. Koehler
Michael J. Koepnick
Joseph A. Kohanski
Lauren Elizabeth Kohlhoff
Ronald Joseph Kohut
Nicole Herron Kolhoff
Linda R. Kollar
Jonathan Kom
Andy S. Kong
Paul Edward Konney
Stephen Allen Koonce
Jennifer L. Koontz
Andrew J. Kopp
Russell L. Kornblith
David I. Kornbluh
Adam I. Kornetsky
Mary E Kors
Wendy L. Kosanovich
Dorota M. Kosela
Catherine M. Koshkin
Robert Ismael Kotob
Sujit B. Kotwal
George N. Koumbis
Natalie Ann Kouyoumdjian
Lauren Schlenoff Kowal
Tara C. Kowalski
Danna M. Kozerski
Paul Lawrence Kranz
Robert Krase
Omar J. Krashna
Ronald A. Krasnow
James R. Krausz
Sarah Kreager
Ryan E. Kreda
Natalie C. Kreeger
Elizabeth A. Kreher
Jacob S. Kreilkamp
Charlotte E. Krem
Kelly L.C. Kriebs
Joel Marc Kriger
Reshma Mehta Krishna
Robert Paul Kristoff
Catharine E Kroger-Diamond
Shawn M. Krogh
Elliott Mark Kroll
William John Kropach
Zachary I. Krowitz
Gregory S. Krug
Sandra Krul
James A. Krutcik
Karin N. Kuemerle
Angela Kujak
Abhay M. Kulkarni
Lauren M. Kulpa
Amit D. Kumar
Sabrina M. Kumre
Surjansu S. Kundu
Peter Michael Kunstler
John W. Kuo
Brandi L. Kurlander
Laura E. Kurpad
Amy M. Kurren
Debra Y. Kurth
Babak Kusha
Valerie G. Kushel
Elliot Kushner
Mark Steven Kuskin
Hagop Kuyumjian
Kyle Kveton
Judy S. Kwan
Jeffrey E. Kwatinetz
Christy J. Kwon
Robert N. Kwong
Michael S. Kwun
Ramona Lynn Kyle
Debra M. Laboschin
Gerald Labovitch
Danielle A. Lackey
Timothy Z. LaComb
Paul Christopher LaCourciere
Patrice L. Lacy
Nicholas J. Ladin-Sienne
Gary Asher Laff
Laureen D. Laglagaron
Matthew I. Lahana
Erin M. Lahey
Johnny T. Lai
Craig A. Laidig
Jennifer Lai-Peterson
Jessica O. Laird
Alex C. Lakatos
Ellen Lake
Jeffrey D. Lake
Alexandra E. Laks
Dan M. Lam
Joseph Lam
Joseph R. LaMagna
Brian J. Lamb
Bryan D. Lamb
James Robert Lambden
Brian A. Lambert
Sarah R. Lamoree
Tamara Lam-Plattes
Donald William Lamson
Stephen Thomas Lanctot
Otis C. Landerholm
Douglas Frank Landrum
Elizabeth Tunstall Lang
Kenneth Langan
Kenneth J. Langan
Todd J. Langford
Eddy Langholz
Monique Langhorne
Skye Langs
Cecilia Diane Lannon
Robert H. Lantz
William Vito Lanuti
Robert J. Lanza
Jean-CLaude Lapuyade
Richard L. Lara
Craig C. Largent
Donald A. Larkin
Brady T. Larsen
Erica E. Larsen
Paloma M. Larson
Scott A. Lasher
William E. Latham
Thomas Wade Lathram
Daniel Stuart Latter
Janice I. Lau
Justin V. Laubach
Nicholas D. Lauber
Leona L. Lauder
Christopher Joseph Lauria
Joan M. Lauricella
Stephen J. Lauro
Seth C. Laursen
Eric J. Lavin
Action A. Lavitch
Daniel A. Law
Martin James Lawler
Kevin E. Lawless
Barry Howard Lawrence
Joseph Peter Lawrence
Nathaniel S. Lawrence
Vanessa G. Lawton
Bobby C. Lawyer
Kate E. Lazarus
Marc Lazarus
Charles G. Lazerus, Jr.
Charity A. Lazzari
Zita Lazzarini
Anhthu H. Le
Kayla P. Le
Brian E. Leach
David G. Leach
Catherine A Leacox Farman
George Casto Leal
Aedler Jo Lean A Atutubo
Sherry A. Lear
Christine M. Leas
Deana S. Lederman
Nancy Lee Murray
Annie C. Lee
Bill Lann Lee
Brian S. Lee
Cynthia K. Lee
Daniel J. Lee
Edward Y. Lee
In Lee
J.H. J. Lee
Jae Y. Lee
James C. Lee
Jane S. Lee
Jason W. Lee
Jennifer L. Lee
John Lee
June M. Lee
Marcelo Lee
Mark Stephen Lee
Young Ju Lee
Brian F. Leege
Peter Leeson
Jesse M. Leff
Kathryn E. Legomsky
Samantha J. Lehan
Carl J. Lehman
Mary A. Lehman
Harry Vere Lehmann
Suzanne C. Lehmer
Louis P.A. Lehot
David Bruce Leichenger
Stephanie R. Leider
Deanna S. Leifer
Elizabeth E. Leitereg
R. Elaine Leitner
Nancy Lemon
Michael Barry Lenard
Michelle E. Lentzner
Jesse Leon
Emily M. Leongini
Michelle C. Lerach
Greg T. LeSaint
Albert Keith Lesar
Scott M. Lesowitz
Jeff Leung
Jennifer Leung
John Mark Leverett
Tricia F. Levesque
Daniel A. Levin
Fredrick S. Levin
Gabriel J. Levin
Michelle K. Levin
Jace A. Levine
Julia S. Levine
Marc E. Levine
Zahavah S. Levine
Alex B. Levinson
Bruce Joseph Levitz
Steven R Levy
Elizabeth Lew
Olin M. Lewin
Adam F. Lewis
Coraltha Omega Lewis
Henry F. Lewis
Jeffrey Greg Lewis
Marshall A Lewis
Matthew John Lewis
Mike Lewis
David E. Lewis, Sr.
Yvonne Leyba
Yan Leychkis
Justyn D. Lezin
Dana Li
Heidi M. Li
Wanying Li
Jonathan Libby
Carol M. Liebau Georges
Ivan J. Lieben
Laurie Lieberman
Michael M. Lieberman
Yitzchak H. Lieberman
Barbara J. Liebert
Rachel L. Liebert
Matthew G. Liebman
Corinna M. Liebowitz
Frederick W. X. Lien
Martin N. Lijtmaer
Seung-Hyang Deborah Lim
Joanna S. Lin Black
Annette A. Lin
Jeffrey Lin
Kakuti Lin
Melissa Lin
Paul P. Lin
Sansan Lin
Tom Lin
Zi C. Lin
Robert W. Lincoln III
Ellyn Marcus Lindsay
William R. Lindsay
Michael Kaj Lindsey
Talia C. Linneman
Jerome Carl Lipkin
Martin Steven Lipton
Sonia A. Lister
Rebecca Ulfers Litteneker
Prescott W. Littlefield
Susan S. Liu
Mike Liveright
Gene S. Lizaso
William A. Llamas
Danelle M. Lloyd
Edward William Lloyd
PakWai Lo
Jessica Loarie
John K. Lobato
Giuseppe Loche
Natalie H. Locke
Amy Beth Locks
Elizabeth B. Lockwood
Kimberly K. Lockwood
Jeffrey R. Loew
Shea Loewen Lazarow
Dale London
Joseph Jonathon London
Carol E. Long
Timothy S. Long
Victor Look
Pamela C. Loomis
Cindy Lopez
David J. Lopez
Edward Lopez
Jose L. Lopez
Kathleen M. Lopez
Lane Julius Lopez
Lidia Lopez
Lilia R. Lopez
MaryJo Lopez
Natalia N. Lopez-Whitaker
Rodney Francis Lorang
Bruce Michael Lorman
Douglas L. Losak
Lisa M. Loucks
Sarah Loughman
Charles Stephen Love
Michael L. Lovitz
David A. Lowe
William Lowe
Lisa A. Lowry
Lynn C. Lozier
Karen N. Lu
Stacey A. Lucas
Richard A. Lucero
Christina M. Lucio
Brian W. Ludeke
Freeda Y. Lugo
Silvio Lugo
Jose V. Luna
Sue Ellen Lunbeck
Eric James Lund
Robert Winfield Lundy, Jr.
Barry Luong
Andrea V. Luquetta
Jason F. Lurie
Christine V. Luu
Tracy J. Luu-Varnes
Christine Carol Lyden
Jessica R. Lyman
Edward M. Lyman, III
Elizabeth B. Lynch
Kimberly E. Lynch
Robert J. Lynch
Paul R. Lynd
Individual Supporters (M-R)
Click to Expand
Click to Contract
Junichi Mabuchi
Elizabeth A. Macayan
B. Walter MacDermid
Charles Robinson Mack
John A. MacKerron, III
Bennie J. Mackey II
Thomas G. Mackey
Alicia W. Macklin
Emmanuelle C. S. Maconick
Cary S. Macy
Kiranjit K. Madar
Michael M. Maddigan
Christopher L. Madeksho
Denise R. Madigan
Eric L. Madigan
Shauna R. Madison
William C. Maestas
Joe Magallanes Magallanes Jr.
Joseph R. Magazenni
Rhonda Varette Magee Andrews
Gerald A. Maggio
Cara Maggioni
Benjamin E. Magid
William A. Magrath
Zurvan Mahamedi
Michael P. Maher
Scott B. Mahler
Jacqueline F. Mahoney
Samantha W. Mahoney
Christine Mailloux
William Gary Maimone
Fred L. Main
Samuel R. Maizel
Laura A. Majerus
Sharon B. Majors-Lewis
Jeffrey R. Makin
Lemuel B. Makupson
Andrew T. Maley
Aila Malik
Mohamed A. Malik
Sarah Malik
Arabelle B. Malinis
Michelle J. Malison
Latika M. Malkani
Thomas Evans Mallett
Mary Catherine Malley
Amrita Mallik
Michael William Malter
Anthony J. Malutta
Malikah Manasseh
Princess Manasseh
Emlyn R. Mandel
Robert J. Mandell
Yosef Y. Manela
Barry Thomas Mangan
Scott A. Mangels
Janet Carol Mangini
Anne H. Mania
John F. Manning
Tod Manning
Jaime Mannon
Gerald T. Manpearl
Wendy M. Mantell
Douglas Lyle Mantle
Elinora Susan Mantovani
Sedoo A. Manu
Peter B. Manzo
Yifan Mao
Eugene Y. Mar
Stathi G. Marcopulos
Shannon L. Marcum
David L. Marcus
Alison Cherry Marer
Emily R. Margolis
Stephanie A. Mariani
Nina Marino
Jonathan P. Markovitz
Lia T. Marks
Zachary P. Marks
George John Markulis
Gregg E. Marmaro
Victor M. Marquez
Suzanne Patricia Marria
Paul J. Marron
Nina A. Marsden
Bettie Baker Marshall
Frances E. Marshall
Shauna Iris Marshall
Antonia Elizabeth Martin
Gregory P. Martin
Jeannie A. Martin
Kelly D. Martin
Kenneth H. Martin
Alexandra N. Martinez
Dana S. Martinez
Edgar H. Martinez
Emiliano D. Martinez
Francisco Martinez
Manuel Albert Martinez
Sheri L. Marvin
Elise C. Masiee
Eric D. Mason
Emily Rose Massullo
Andrew Jon Mast
Stephen V. Masterson
Lizbeth F. Mateo-Jimenez
Matthew J. Matern
Taptesh K. Matharu
Deeptha N. Mathavan
Kuruvilla Mathen
Susan M. Mathews
Robin M. Mathews-Johnson
Lisa T. Mathies
Mark P. Mathison
Sara E. Matlin
Robert D. Matranga
Barry K. Matson
Kent M. Matsuda
Julie T. Matsumoto
Takashi Matsuno
Ebil Y. Matsutaro
Edith Rae Matthai
Arturo E. Matthews Jr.
Eulanda Matthews
Nathan D. Matthews
Robert C. Matz
James J. Maune
Miles F. Maurino
Leena A. Mauskar
John David Maxey
Lauren M. Mayer
Robert J. Maynes
Frank Edward Mayo
Margaret E. Mayo
Louie Mbarkeh
Michael J Mc Namara
Kenneth Keith McAllister
Peter J. McAniff
James Francis McCabe
Timothy B. McCaffrey Jr.
Sandra Ravich McCandless
Peggy J. McCarberg
Brittany L. McCarthy
C. Andrew McCarthy
Philip McCarthy
Brian P. McClatchey
Holland D. McCloskey
Howard J. McClure
Jordan C. McCollum
Robert A. McConneghy IV
Heather A. McConnell
Monet McCord
Patrick E. McCormick
Thomas N. McCormick
Amy P. McCourt
Aja N. Diamond McCoy
Deborah E. McCrimmon
Juliette B. McCullough
William Thomas McCullough
Mary Elizabeth McCutcheon
Elizabeth F. McDonald
Julia F. McDonough
Caryn G. McDowell
Larry W. McFarland
Ian D. McFarren
Harry Vernon McGahey, Jr.
Alice E. McGill
Anne DeNardo McGowan
Shaun P. McGrady
Richard Earl McGreevy
Shannon M. McGriff-Smith
James R. McGuire
Margaret C. McHugh
Jacqueline L. McIntyre
Angela J. McIsaac
Naomi J. McKean
Antonia I.S. McKee
Mairi S. McKeever
Kevin Andrew McKenzie
Courtenay K. McKeon
Michael Kenneth McKibbin
Dale E. McKinney
Jeanne M. McKinney
Kimberlina N. McKinney
Lynn G. McKinnon
Edwin Harvey McKnight
Kerry J. McLean
Beth McLellan
Timothy Massey McMahon
Chad M. McManamy
Mary L. McMaster
Kenneth Robert McMullan
Donald J. McMullen
Gregory L. McNair
Paola C. McNamara
Frances M. McNeil
Malcolm Stephen McNeil
Richard J. McPalmer
Vivian McPayah-Obiamalu
Stuart C. McPhail
Kent Loryn McQuerter
Christopher James Mead
Thomas J. Meagher
M'Alyssa B. Mecenas
Stephanie J. Meckler
Adolfo Mediano Jr.
Felicia M. Medina
Jessica B. Medina
James Lowell Meeder
Ronald James Meetin
Yasmine S. Mehmet
Harikrishna B. Mehta
Nicole A. Meier
James M. Meister
Matthew R. Mejia
Sarah M. Melanson
Jennifer R. Meline
Melkon R. Melkonian
Scott Howard Mellon
Sharon Melnick
Leah A. Melone
Charles D. Melton
David S. Mendelsohn
Eric M. Mendelson
Miguel E. Mendez-Pintado
Kristin L. Menon
Venugopal K. Menon
Courtney A. Merage
Eleanor K. Mercado
Jeanne Merino
John William Merkle
Walter Francis Merkle, Jr.
Alison Y. Merrilees
Amy Malia Mertz Brown
Dion D. Messer
Steven P. Messner
Bruce Emerson Methven
David Meyer
David C. Meyer
Matthew J. Meyer
Stuart P. Meyer
Mark John Meyers
William A. Meyers
Fernando L. Meza
Hoda M. Mezistrano
Peter R. Micek
Johann Elliott Michael
Jon Michaelson
Kathleen A. Michon
Middleman Family Charitable Fund
Monique I. Midose
Andrea Ellen Migdal
Anna J. Mihalsky
Jeffrey John Mikrut
Barbara Ann Milanovich
Leslie I. Militzok
Charles Miller
Charles L. Miller Jr.
Geraldine K. Miller
Jerry S. Miller
John G. Miller Jr.
Jonathan S. Miller
Laura E. Miller
Matthew E. Miller
Rachel Miller
Robert F. Miller
Russell Howard Miller
S Elizabeth Miller
Robert Ambrose Miller, Jr.
Amy A. Mills
Charles Roe Mills
Mark L. Milshteyn
Yewon Min
Aida Minero
Camden A. Minervino
Russell Yit Ming Ching
Jonah J. Minkoff-Zern
Francis P. Minogue
Soraya G. Minty
Joel R. Miramontes
Christian L. Misenas
Mina Miserlis
Frank J. Miskiel
Robert B. Mison
James P. Mitchell
Michael D. Mitchell
Michelle M. Mitchell
Ralph A. Mitchell III
Shawn M. Mitchell
Irina Mitnik
Manabu Miyajima
Neil G. Miyamoto
Leigh-Ann Kiyo Miyasato
Naoko Mizukoshi
Svetlana Mkrtchyan
Angela Mo
Franklin D. Moen
Amanda M. Moghaddam
Daniel Jay Mogin
Neema Mohammadizad
Erin M. Mohan
Ariana Mohit
Danielle R. Mohling
Mark Moktarian
Yakov Moldavskiy Moldavskiy
Stanley S. Molever
Mary C. Molinaro
Olivia T. Molodanof
Rona E. Molodow
Momentum
Rose K. Monahan
David R. Monarch
Marie B. Mondia
Henry Moniz
Lauren M. Monson
Scott William Monson
Eugenie C. Montague
John Bishop Montgomery
Melissa Helene-Jacobs Moon
Bonita Moore
Brent C. Moore
David J. Moore
Dewey E. Moore Jr.
James D. Moore
Jamillah Moore
Jennifer J. Moore
Lindsay K. Moore
Robert C. Moore
Roger B. Moore
Shani Aminah Moore
Steven D. Moore
Theresa Driscoll Moore
Howard Moore, Jr.
John P. Moorhead
Michael Dean Moorhead
Alexander Morales
Stephanie A. Morales
William Jay Morales
Clare E. Moran
Doryanna M. Moreno
John Joe Moreno
Krista Mosier Moreno
Parhana B. Moreta
Matthew A. Moretti
Alexa L. Morgan
Douglas James Morgan
Peter M. Morgan
Rees F. Morgan
Timothy D. Morgan
Lydia Atherton Morley
Elizabeth J. Morrell
Marcelis E. Morris
Melissa A. Morris
Patrick K. Morris
Cecil Eugene Morris, Jr.
Jonathon M. Morrison
Douglas H. Morseburg
Thomas F. Mortimer, Jr.
Lawrence Paul Mortorff
Victor O. Moses
Afsaneh Motaghed-McGahey
S. Andrew Motozaki
Richard L. Motzkin
John Joseph Moura
Tania M. Moyron
Manfred P. Muecke
Jennifer Karen Mui
Phillip C. Mullen
Daniel J. Muller
John D. Muller
Eric Stephen Multhaup
Kapil V. Munjal
Anthony U. Muoneke
Shingo Muramatsu
Joel Montanez Murillo
Bennett J. Murphy
Donald James Murphy
Erin Murphy
Mary G. Murphy
Nichole C. Murphy
Patrick J. Murphy
Stephen Robert Murphy
Timothy M. Murphy
Scott Butler Murray
Scott L. Murray
Shawna M. Murray
Tara A. Murray
Priscilla D. Murray-Brown
Alyssa E. Musante
Patricia A. Musitano
Paul A. Mussenden
Ruth Stoner Muzzin
John V. Mysliwiec
Kenneth P. Nabity
Cody B. Nabours
Lorie Sheila Nachlis
Roland C. Nadler
Ayako K. Nagano
Stuart Nagel
Daniel S. Nagle
Theshia L. Naidoo
Takuya Naka
Neal E. Nakagiri
Desmond K. Nakamoto
Tracy K Nakaoka
Brad H. Nakase
Rachel A. Naor
Sanjay Narayan
Vineeth P. Narayanan
Robbie Narcisse
Natalie A. Nardecchia
John T. Nardell
Susan Elizabeth-Lindsay Nash
Dana M. Nasser
Albert Thomas Nassi
Brittany J. Natali
Stephanie A. Nation
William Henry Naumann Jr.
Charles Douglas Naylor
Rosanna M. Neagle
Peter Pavel Neda
Brian F. Needelman
Sylvie J. Negrea
Jeffrey S. Neiman
Gary L. Nell
Ariel C. Nelson
Brian S. Nelson
Dale Ellen Nelson
Janis C. Nelson
June Trickey Nelson
Marisa J. Nelson
Robert S. Nelson
Valerie Ann Nemeth
Richard Nessary
Ronald J. Nessim
Network for Good
Joshua Y. Neubarth
Rebecca E. Neubauer
Eszter L. Neuman
Todd F. Nevell
Larry Edward Nevonen
Patricia Anne Nevonen
Brian West Newcomb
Ariane Nicole Newell
Jeffrey Paul Newman
Judy A. Newman-Locke
Meredith M. Newton
Daniel X. Nguyen
Darren Nguyen
Frank R. Nguyen
Kevin K. Nguyen
Linda H. Nguyen
Patrick P. Nguyen
Natalie Niadj
Mark A. Nialis
Jubin J. Niamehr
Charles E. Nichol
Dimitri N. Nichols
Michael G. Nichols
David F. Nicholson
Matthew N. Nicholson
Suzanne M. Nicholson
Talia Nicoghosian
Emile R. Nicolaou
Rebecca K. Nielsen
Parham Nikfarjam
Micah K. Nilsson
Dennis Michael Nino
Lyle Nishimi
Naseem Zarifeh Sahar Nixon
Ryon M. Nixon
James Robert Noblin
Sunny Noh
Brooke P. Nojima
David L. Nola
James Patrick Nollan
Dante J. Nomellini Jr.
William H. Noon
Anne Marie Noonan
Michael B. Norman
Reginald A. Norris
Stacy Yva North
Courtney E. Norton
Lisa Noshay-Petro
Jason Scott Novarr
Genevieve A. Nowicki
James G. Noyes
Sabrina M. Noyola
Nicole D. Nozar
Susan A. Nunn
Robert H. Nunnally Jr.
Erika B. Nyborg-Burch
Stephanie M. Oana
Nancy Lynn Ober
Juliet M. Oberding
Lisa Lurline Oberg
Jeffrey Thomas Oberman
Ijoma J. S. Obi
Shawn R. Obi
Elizabeth Ann Obler
Alice M. O'Brien
Harry C. O'Brien
Julie A. Ocheltree
Lorraine P. Ocheltree
Gloria Megino Ochoa
Frank J. Ochoa, Jr.
Kristopher J. O'Connell
Ryan T. O'Connell
Christine L. O'Connor
Kathleen M. O'Connor
Thomas M. O'Connor
Oluwafeola Odeyemi
Kathryn L. Oehlschlager
Samuel O. Ogbogu
John M. Ogden
Audrey G. Ogurchak
Stephen H. Oh
Colleen L. O'Hara
Scott T. Okamoto
Rebecca I. Okpere
David R. Olan
Ann M. O'Leary
Michael G. Oleinik
Maidie Elizabeth Oliveau
Jennifer M. Oliver
Teresa M. Olle
Alexandra M. Olmsted
Rebecca J. Olson
William D. O'Malley
Karen A. O'Meara
Susan Andrews O'Neal
David R. Ongaro
Dana Ontiveros
Cecilia I. Onunkwo
Charles B. Oppenheim
Victoria Orcutt
Aram Ordubegian
Theodore O'Reilly
Christine Orich
Tracey L. Orick
Daniel L. O'Rielly
Andrew Watson Orion
Anthony J. Orler
Corinne D. Orquiola
Andrew T. Orr
Allison M. Ortega
Edward Raymond Ortega
Jennifer Orthwein
Guillermo E. Ortiz
Sandra M. Ortiz
Sheila M. Osborne-Brown
Lisa C. Oshiro
Hari M. Osofsky
Joann M. Osorio
Alexander S. Osterlind
Cathy J. Ostiller
Claudia C. Osuna
Kay Otani
Ryan J. Otis
Neal Patrick O'Toole
Darryl Dean Ott
Thomas Henry Ott
Tamra M. Otten
Alan R. Ouellette
Wesley E. Overson Jr.
Andrew James Owen
Kimberly L. Owens
Austin A. Ownbey
Anna P. Ozdemir
Raquel Pacheco
Tamir Packin
Arturo Padilla
Allyson W. Paflas
Robert Noel Pafundi
Katrina A. Pagonis
Steven M. Paige
Ladan Palabod
Gia R. Paladino-Wise
Lauren E. Palley
Aeryn S.C. Palmer
Anne J. Palmer
Donald G. Palmer Jr.
Elizabeth R. Palmer
Julie A. Paluch
Niloufar Panahpour
Alpa D. Panchal
Susan W. Pangborn
Jennifer J. Panicker
Kristi B. Panikowski
Rosemarie Panish
Amrita K. Pannu
Ellen Anne Pansky
Adrian Panton
Mindy Sheps Panunzio
Kathleen Carothers Paone
Demetrios Papanikolas
Gus N. Paras
Seth J. Pardee
Matthew J. Pardo
Jaimini Parekh
Shagun Parekh
Paymaneh Parhami
Lorenzo B. Paris
Alicia C. Park
Jessica K. Park
Sang J. Park
Richard George Parker
James T. Parkinson
Kristen A. Parks
Vincent I. Parrett
Breven C. Parsons
Julia Graffam Partridge
Wayne Earl Partridge
Monica C. Parvulescu
Jennifer M. Pascua
Melissa Anne Pasek
Myra J. Pasek
Courtney E. Pasion
Anthony Joseph Passante Jr.
Emily T. Patajo
Richard Ralph Patch
Meera K. Patel
Mitesh P. Patel
Rocco R. Paternoster
Eva Jefferson Paterson
Snehal B. Patil
Rita A. Patterson
Sherry M. Patterson
Teresa K Patton
Sheridan J. Pauker
John Reinhold Paul Ronge
Joshua M. Paulson
Alexandra R. Pavlidakis
John Thomas Payne
Albert E. Peacock III
Julie C. Pearl
Jeffrey T. Pearlman
Paul Robert Pearlson
Jill A. Peasley
Julienne M. Peccorini
Kalpana Peddibhotla
Juliette L. F. Peignier
Christopher Peila
John E. Pellegrini
Anthony D. Peluso
Jing Peng
James Frank Penman
Sheryl L. Pereira
Christopher L. Perez
Roger Perez
Stephanie M. Perez
Sonia Perez-Chaisson
Keenan S. Perkins
Jonathon E. Perliss
Deborah K. Perlman
Aaron R. Perry
Donna R. Perry
Michael J. Perry
Robin D. Perry
Beth S. Persky
Laura Mayann Personick
Karna J. Peters
Ronald A. Peters
Scott H. Peters
William J. Peters
Joseph E. Petersen
Mark Dean Petersen
Troy A. Petersen
Leslie F Petersil
Linda S. Peterson
Matthew D. Peterson
Rebecca G. Peterson
Sarah E. Peterson
Karen N. Peters-Van Essen
Frank R. Petrilli
Julia E. Pfeil
Taylor J. Pfingst
Hai-Chau D. Pham
Dat H. Phan
Carissa L. Phelps
John B. Phillips
Nicole M. Phillips
Stephen K. Phillips
Pearl J. Piatt
Andrew Field Pierce
Marina Pilikyan
William T. Pilon
Elizabeth B. Pinkava
Levi I. Pinsky
Sally E. Piotrowski
Ann L. Piper
Glen R. Piper
Ardy Pirnia
Michael Edward Pitts
Michael E. Plank
Alison R. Platt
Gregory L. Pleasants
Lucy W. Pliskin
Albert Cary Plotkins
Nina E. Poe
Martin A. Poggio
Siegmar Pohl
Karen E. Pointer
Mark Stuart Polan
Michael J. Polashek
Nicole L. Poleselli
Jeff Howard Pollack
Randy Pollack
Harrison M. Pollak
Elizabeth A. Polling
Calin Pop
Jeffrey Steven Pop
David S. Pope
Olivia D. Poppens
Joseph J. Portale
Timothy L. Porter
Tracy A. Porter
Jesse A. Posner
James R. Potter
J. Stanley Pottinger
Rebecca Potts
Gregory P. Powers
Jan Powers
Manoj K. Prabakar
Jesal S. Prabaker
Sruti Prakash
Kiran Prasad
Stacey L. Pratt
Lois Prentice
Athanasios K. Preovolos
Kirk M. Prestegard
James McDowell Preston Feuille
Heather L. Preston
Matthew J. Preusch
Alexander W. Preve
Catharine E. Price
Gregory G. Price
Pamela Yvette Price
Melrose Jed Pritchett, III
Michael J. Procopio
Pierre-Richard Prosper
Dorothy C. Proudfoot
Michael J. Provan
Lauren E. Provost
Robin R. Pruitt
Christopher I. Pryby
Douglas S. Pryor
Kimberley J. Pryor
Dario Puccini
Laurence Fairlie Pulgram
Deborah Whittle Pulido
Benjamin C. Pulliam
Eva J. Pulliam
Christopher Punongbayan
Peter Punongbayan
Daniel E. Purcell
John S. Purcell
Robert Dewey Purcell
Sean E. Puritz
Sheri N. Pym
Wendy Qiu
David J. Quan
Richard Kit Quan
Kelsey L. Quaranto
Paul Murray Quaranto
Betty R. Quarles
Eloisa S. Quiambao
Colin V. Quinlan
Patrick Charles Quinlivan
Bethany R. Quinn
John B Quinn
Gilbert Quinones
Joshua A. Quinones
Renee Quintero Sanchez
Richard E. Quintilone II
Eric C. Quirk
Orlando Quiroz
Merritt R. Quisumbing
Melissa S. Rabbani
Jason M. Rabbitt-Tomita
Nima Rabiee
Debora Rabieian
Anthony J. Rackauckas Jr.
David B. Raczkowski
Petty Rader
Moriah S. Radin
Stefani S. Radist
Richard P. Rados
Stella L. Raedeker
Daniel J. Rafii
Kelly Raftery
Stirling Sydney Rahe
Matthew Christopher Rainey
Chelsea D. Raiten
Yaromil Ralph
Rachna Ram
Anne C. S. Ramberg
Jorge F. Ramirez
Maria Carmen Ramirez
Sharon P. Ramirez
Norma V. Ramirez-Marin
Anuar Ramirez-Medina
Kurt Ernest Ramlo
Louis J. Rampino
Jessica Ramsey
Katherine A. Ramsey
Ashlee Randel
Nona C. Randois
James W. Rankin
David Blaise Rao
Michael Rapkine
Douglas L. Rappaport
Janet Kay Rappaport
Dexter F. Rappleye
Marietta E. Raqueno
Raza Rasheed
Tina Louise Rasnow
Deborah Carole Ratner
Hilary L. Rau
Caroline A. Raufi
Nadine R. Ravani
Brian A. Rawers
John Rawlinson
Michael F. Rawson
Raul A. Ray
Richard K. Rayburn
Marion M. Read
Zara Reader
Mark E. Reagan
Peggy J. Reali
William A Reavey III
Fabian G. Rebentrost
Kyle J. Recker
Angela J. Reddock
William R. Redmond
Elizabeth Smith Reed
Karen Crane Reed
Kristopher L. Reed
Randall Dale Reedy
Robert D. Rees
Sarah L. Rees
Sabrina T. Reese
Gregory P. Regier
Michael D. Rehm
William A. Reich
Taryn A. Reid
Donald Craig Reinke
Michael Lee Reino
Lisa J. Reinsberg
Mark L. Reinstra
Jennifer A. Reisch
Mary B. Reiten
Jack A. Reitman
James J. Ren
Paul Arthur Renne
Heidi Renteria
Ethan T. Retan
Alexandra T. Revelas
Marytza J. Reyes
Nicole K. Reyes
Donna L. Reynolds
Richard Leroy Reynolds
Vernon J. Reynolds
Silvia E. Reynoso
Bruce P. Reznik
Ruth L. Rheingold
Rufus VonThulen Rhoades
Gloria Rhynes
John Ernest Ricci
Benjamin T. Rice
Colleen Anne F. Rice
Constance L. Rice
Steven Craig Rice
Robert Paul Rich
Nancy A. Richardson
Robert W. Ricketson
Rena Rickles
Tim C. Riedler
Jennifer G. Riegel
Dana S. Rieger
Craig Riemer
Michael J. Riggins
Richard P. Riley
Walter Phillip Riley
David L. Ring
Rosemarie T. Ring
Bill Douglas Ringer
Kimberly W. Ringer
Elizabeth A. Ripperda
Darren M. Risley Kerstien
Kendra S. Rivas
Miriam Rivera
Rosa E. Rivera-Castro
Ronald Paul Rives
Kevin Gerard Rivette
Cynthia Doreen Robbins
Valerie L. Robbins
Casey A. Roberts
Kim A. Roberts
Quentin A. Roberts
Royl L. Roberts
Susan S. Roberts
James Christy Roberts, III
Drew A. Robertson
Leigh P. Robie
Eileen Duffy Robinett
Alexander C. Robinson
Christina B. Robinson
John Chapman Robinson
Lauren N. Robinson
Ruth Louise Robinson
Spring M. Robinson
Terrie L. Robinson
Sandra L. Rocca
Renzo N. Rocchegiani
Wilbank Jefry Roche
Andre Des Rochers
Nicholas Rockefeller
Clinton R. Rockwell
Daniel Rodriguez
Irma L. Rodriguez
Jamie Francesca Rodriguez
Luis A. Rodriguez
Maria Gomez Rodriguez
Vanessa M. Rodriguez
Karina M. Rodriguez-Matzen
Nancy L. Roeser
James N Roethe
Nicholas A. Roethlisberger
Matthew V. Rojanakiathavorn
Diane B. Roldán
Harriet Marcia Rolnick
Joseph Anthony Roman
Stanley Gracey Roman
Julia E. Romano
Michael A. Rome
Julie H. Rome-Banks
Andres Raul Romero
David T. Romero
Manuel Antonio Romero, Jr.
Mark T. Romley
Fernando Romo
Robert Ilmari Ronka
Danyal Roodbari
Michael Roofian
Lindsey A. Roon
Nicholas W. Roosevelt
Chiara Rosati
Doris A. Rose Inda
Kennedy S. Rose
James Reed Rosen
Thomas D. Rosenberg
Michael L. Rosenbloom
Shari Lynne Rosenthal
Soren D. Rosenthal
Mahyar Roshani
Heather Rosing
Amy Ross
Richard Robert Ross
Joseph M. Rossini
Joseph M. Rothberg
Robin H Rounaghi
Blaine C. Roundy
Katrina H. Rouse
William B. Rowland
Dean A. Roy
Guy M. Roy
Matthew D. Roy
Andrew Rubenstein
Andrew C. Rubenstein
Marci Rubin
Nathaniel Rubin
Steven D. Rubin
Pablo A. Rubinstein Ize
Frank R. Ruderman
Jamie Rudman
Robert C. Ruefenacht
Paul F. Rugani
Danella E. Rugile
Nedra Ruiz
Ione M. Rummery
Jason O. Runckel
Shaila Ruparel
Andrew P. Rush
Mark A. Rushin
Christopher E. Russell
Thomas Adrian Russo
Naomi Rustomjee
Kevin Andrew Ryan
Russell K. Ryan
Erinn P. Ryberg
Ann K. Ryles
Ezra G. Ryu
Individual Supporters (S-Z)
Click to Expand
Click to Contract
Kayvon Sabourian
Mark Dwight Sachar
Mary M. Sackett
Barry Howard Sacks
Edward Charles Sada
Ivana B. Saddigh
Ellie Sadeghi
Negeen Sadeghi-Movahed
Sharona S. Safaradi
Khachik C. Safarian
Sherry-Maria S. Safchuk
Gregory F. Sager
Deborah Lederer Sagues
Mari Sahakyan
Kim V Sainten
Amber Y. Sakai
Robert P. Salas
Carly L. Salazar
Theida Salazar
Victoria M. Salazar
Lorena Salcedo
Sima R. Salek
Charlotte Diane Salomon
Benjamin A. Saltsman
Barbara R. Saltzman
Donald Lawrence Saltzman
Paul B. Salvaty
Elizabeth Suzanne Salveson
Priyal T. Samani
Linda A. Samels
Darius C. Samerotte
Paul V. Samoni
Alfredo Sanchez Jr.
Anibal F. Sanchez
David Sanchez
Maria D. Sanchez
Eric L. Sanders
Joseph Stanley Sanders
Michael R. E. Sanders
Ryan M. Sanders
Sara Piper Sandford
Samandeep K. Sandhu
Candace C. Sandoval
David D. Sandoval
Elizabeth Amalea Sandoval
Douglas C. Sands
Shirley E. Sanematsu
Sarah Tong Sangmeister
Alan R. Sankin
Terry James Sannita
Peter R. Santina
Gina M. Santoni
Esmeralda Santos
Shui Ting Sara Leung
Antonio Rosas Sarabia II
Nancy J. Saracino
Babken Sarafyan
Roopal M. Saran
Ardeshir Sarbaz
Amelia Sargent
William D. Sarratt
Patricia A. Savage
Andrew Hubbard Sawyer
Joy Sawyer-Mulligan
Elena K. Saxonhouse
Almas T. Sayeed
Lisel Holdenried Scannell
Elizabeth Beckman Schaaf
Paula A. Schaefer
Christopher P. Schaffer
Edmund Stephen Schaffer
Gabrielle L. Scheibe
Matthew C. Schell
Matthew J. Schenck
Jefferson F. Scher
Kathleen E. Scherger Teobaldi
Stephanie R. Schestag
Peter Anthony Schey
Daniel N. Schieffer
Jack Michael Schiff
Joseph Michael Schilling
Kirsten Schlenger
David A. Schlesinger
Christopher Peter Schlies
Anna V. Schlotzhauer
Anne L. Schlueter
Erik C. Schmid
Misti M. Schmidt
Anna E. Schmitz
Karl A. Schmitz
Jennifer C. Schmuldt
Barry Alan Schneider
Sara T. Schneider
Birte S. Scholz
Renee S. Schor
Christina A. Schreiber
Donald Edward Schreiber
John E. Schreiber
John P. Schreiber
John T. Schreiber
Rick A. Schroeder
Wesley James Schroeder
Bradley A. Schuber
Aaron M. Schue
Janette E. Schue
Larry D. Schuh
Kristi M. Schulenberg
Stephen Joseph Schumacher
Tam Nomoto Schumann
Dara Lynn Schur
Barbara J. Schussman
Bryan J. Schwartz
Eric N. Schwartz
Peter R. Schwartz
A. Herbert Schwarz
Alicia Roberta Schwarz
Sarah M. Schwarzman
Deborah Frances Schweizer
Adam P. Schwenker
Roland Hans Schwillinski
Erin R. Sclar
Kahn Abrahm Scolnick
C. Curtis Scott
Hope Helen Scott
Patrick Carroll Scott
Paul D. Scott
Robert Harlow Scribner
John C. Seals
Charles Henry Seaman
Emily Seaman
Karen Lawrence Seaman
Lynn S. Searle
Katherine L. Seay
Larry A. Sebastian
Nicholas L. Secord
Anahita Sedaghatfar
Frank Seddigh
Mark S. Sedlander
Steven F. Sedrak
Laura Frank Sedrish
Laura R. Seegal
Lauren G. Segal
Matthew D. Segal
Maya Langer Segal
Reeve J. Segal
Jordan D. Segall
Victor H. Segura
Nancy C. Seidler
Craig P. Seipel
Alex Yoichi Seita
William L. Seldeen
William Robert Seligmann
Eric L. Sellars
Mark Garver Sellers
Joseph A. Seltzer
Brian W. Semkow
Amy Semmel
David M. Sena
Joey Sencio
Devin M. Senelick
Julian G. Senior
Stefan L. Seper
Ellen R. Serbin
Ruth L. Seroussi
John G. Serpico
Mercedes G. Serrano
Durward Bruce Sewell
Joseph H. Sexton
Claudia A. Sgro
Shahiedah Shabazz
Sean M. Shabbar
Claudia Y. Shafer
Tanisha M. Shafer
William L. Shaffer
Mansi H. Shah
Sunilkumar M. Shah
Timothy Patrick Shaheen
Andre Shahgholian
Payam Shahian
Eli R. Shahmoon
Megan Stevens Shaked
Anil Shankar
Stuart A. Shanus
Andrew L. Shapiro
David J. Shapiro
Mitzy A. Sharp Futro
David Neal Shaver
Diane S. Shaw
Meredith M. Shaw
Tarek Shawky
Glen Christopher Shea
Robert Michael Stephen Sheahen
J. Peter Shearer
Nicholas J. Sheedy
John A. Sheehan
Mark A. Sheft
Cortney S. Shegerian
Stefani D. Shek
Robert Louis Sheketoff
Jefferson M. Shelton
Roderick Shelton
Fei Shen
Sarah L. Shena
Rohit U. Shendrikar
Jamie A. Shepard
Jefferson Stuart Shepard
Scott S. Shepardson
Kathy Sher
Joanna P. Sheridan
Massa Lynda Sheridan-Hinds
Rhoda T. Sherif
Cara R. Sherman
Donald R. Sherman
Ike Sherman
Joy C. Sherrod
Wei Shi
Wendy Christine Shiba
Wei-Jun F. Shieh
Kevin A. Shields
Rasha Shields
Laurie K. Shigekuni
June Shih
Maria E. Shih
Bruce M. Shimabukuro
Elyse A. Shimada
Evelyn A Shimazaki
Stacey Ju Yong Shin
Craig E. Shinners
Gary Ward Shinners
Josh M. Shinnick
Barney Banpo Shiotani
Lori M. Shiotani
Jacque LaMont Shirley
Robert H. Shiroishi
Patricia Ann Shiu
Nathaniel T. Shoaff
Maxwell C. Shoemaker
Erin J. Short
Justin J. Shrenger
Nihal Shrinath
Linda Ann Shubeck
Barbara R. Shufro
Jeremy E. Shulman
Charles J. Shumake
Kenneth R. Shurtz
Shute Mihaly & Weinberger LLP
Jennifer A. Shy
William N. Siamas
Tiffany A. Siart
Steven D. Sickle
Christine H. Sickler
Robert Brian Sidell
Joy M. Sidhwa
William Joseph Siebert
Sharon A. Siefert
Dan K. Siegel
Calvin Siemer
Robyn A. Siers
Christine A. U. Sigurdson
David B. Sikes
Pamela J. Silberstein
Andrey Silin
Spencer A. Silna
Claudia G Silva
Robin M. Silva
Cara E. Silver
Laurens Herby Silver
Robert J. Silverman
Raul C. Silvestre
Jihyun Sim
Abraham A. Simmons
Benjamin L. Simnacher
David Henry Simon
Harlan Gene Simon
Matthew C. Simon
Spencer F. Simon
Timothy A. Simon
William Joseph Simon
Charlotte V. Simonds
Marco B. Simons
Alan J. Sims
Robert Eugene Sims
Andrew Thomas Sinclair, Jr.
Lisa R. Singer
Rachelle Singer
Deborah E. Singer-Frankes
Deepak Singh Ahluwalia
Amardeep Singh
Bandana K. Singh
Jasmine Singh
Terry Ladell Singleton
Ethna M. Sinisi
Jeffrey A. Sinsheimer
Matthew Sirolly
Emily MacLaren Siskin
Lawrence Jay Siskind
Jason M. Skaggs
Robert L. Skinner
Gary Martin Sklar
Maksimilian V. Sklyarov
Lenita A. Skoretz
Robert J. Skrinyaz
Robert W. Skripko Jr.
Brittney S. Slack
Jennifer R. Slater
Matthew A. Slater
Ronald Percy Slates
Lesa A. Slaughter
Howard A. Slavitt
Clara Slifkin
Max N. Sloves
Carolyn Louise Small
Blane Allyn Smith
Bradley W. Smith
Christina R. Smith
Eric S. Smith
Evan J. Smith
Gloria D. Smith
James Smith
Jennifer D. Smith
Jennifer S. Smith
Jenny Dora Smith
John R. Smith
Katherine V.A. Smith
Kathleen J. Smith
Kelley L. Smith
Kelli S. Smith
Linda Jane Smith
Meg E. Smith
Michael Paul Smith
Nathaniel J. Smith
Pamela J. Smith
Paul Tweedie Smith
Robert C. Smith
Rochelle L. Smith
Samuel J. Smith
Suzelle Moss Smith
Thomas M. Smith
Timaiah N. Smith
Wendy W. Smith
Richard Keil Smith, Jr.
Shanay M. Smith-Antenucci
Bianca L. Smoker
Erika E. Smolyar
Elizabeth Noling Snellings
Beatrice Larsson Snider
Jonathan S. Sniderman
Wayne K. Snodgrass
Joseph R. Snyder
Wayne P. Sobon
Zachary D. Sokoloff
Angele C. Solano
Jeanne M. Sole
Michael Ezra Soloff
Andrew J. Sommer
Dennis Anthony Sommese
Edward L. Somogyi
Eddy J. Song
Joon W. Song
Steven Sung Soo Yoon
Sandy W. Soo
Sally G. Sopkin
Alvaro D. Soria
Margarita A. Soria
Todd M. Sorrell
Jessica L. Soske
Konrad M. Sosnow
Janine A. Soukiasian
Gary Duane Sowards
Madison Stockton Spach, Jr.
Susan M. Spaeth
Joanne M. Spalding
Carl L. Spataro Jr.
Raci O. Spaulding
Mildred R. Spearman
Kate T. Spelman
Amy Spence Smolen
Catelyn Spencer
Nancy J. Spencer
Roger W. Spencer II
Joy L. Spezeski
Lance Stephen Spiegel
David M. Spieker
John Victor Spilker
Jay M. Spillane
Sherman Morris Spitz
Aaron Spolin
Steven J. Spriggs
Adam H. Springel
Christopher L. Springer
Christopher A. Sproul
Ryan Christopher Squire
Laura C. Srebro
Deborah L. Stachel
Kate H. Stacy
Nancy L. Stagg
Mikael H. Stahle
Mark P. Stanczak
Brittney L. Standley
William F. Stanger
Gregory E. Stanton
Michele A. Staples
Sara E. Stapleton
Miriam D. Starc
Holly F. Stark
Jennifer J. Starks
Karen E. Stauss
Lisa M. Staven
Jennifer A. Stecco
Chris Stecher
Julia Annes Stedile
Jeanna C. Steele
Lisa M. Steen Proctor
Ronald Emory Steensland
McKenna L. Steere
Sally A. Steffen
Greg Philip Stefflre
Gilbert Ellis Stein
Holden W. Stein
Seth J. Steinberg
Amanda M. Steiner
Carl Walter Steiner
Paul Julian Steiner
William Harold Steiner
Robert B. Steinert
Joshua Robert Steinhauer
Susan Lee Steinhauser
Kate S. Steinheimer
Dirk S. Stemerman
Sean J. Stenstrom
Ellen C. Stephens
Katherine H. Stephens
Madeleine Joyce Stephens
Marsha Lou Stephenson
Michael O. Stephenson
Fredrick Harvey Stern
Jessica R. Stern
Lisa Salovesh Stern
Michael David Stern
Pavel A. Sternberg
Corinne D. Sterneckert
Lewis Bernard Sternfels
Marion Carol Stevens
Ronald W. Stevens
Scott W. Stevenson
Gregg Hannan Stewart Golden
Allen M. Stewart
Christopher J. Stewart
Diane L. Stewart
Robert T. Stewart
Sharon L. Stewart
Steven J. Stewart
Valerie Lynn Stewart
Noah X. Stid
Lara A. Stingley
Rebecca Leigh Stitt
Stanton J. Stock
Ashley A. Stockton-Lepiane
Jeremiah Stoddard
William Henry Stoffers
Linda Marie Stoick
Roger A. Stoll
Melinda F. Stoller
Adam C. Stone
Matthew S. Stone
Steven John Stone
Gene J. Stonebarger
Sarah T. Stoner
Annie Y. Stoops
Samuel Storey
Peter T. Stoughton
Geoffrey T. Stover
Stephanie R. Straka
Margaret E. Strakosch
Kurt N. Strauss
Luke V. Streatfeild
Nicholas J. Street
Jonathan M. Streifer
Marguerite Celeste Stricklin
Beatrice O. Strnad
Kristin G. Strojan
Maria S. Strong
James Truman Stroud
Geoffrey Charles Stuart Adams
Robert W. Studley
Raymond Louis Stuehrmann
Julie A. Su
Tagore O. Subramaniam
Adithya Sudarshan
Ellen N. Sueda
Charles F. Sullivan
Christopher D. Sullivan
Donald J. Sullivan
Kathleen M. Sullivan
Sonya Fox Sultan
Andrea P. Sumits
Leea K. Summerville
Peter Sun
Bruce David Sunstein
Marla Lynn Sutker
Vrenae A. Sutphin
John Charles Suttle
A'lisha R. Swain
Mathew J. Swain
Sara Morimoto Swain
Angela R. Swan
Madeline D. Swan
Brian R. Swanson
H. Paul Swanson
Linda Alden Swanson
Robert A. Swanson
Charles Swanston
Heidi L. Swartz
Rodney D. Swartz II
Sean P. Sweeney
Paula J. Swensen
Jacqueline T. Swett
Timothy James Swift
Adam L. Swire
Michael A. Swit
Nicholas D. Syren
Felicia Y. Sze
James Y. Sze
Judith A. Szepesi
Piotr R. Szymanski
Alene M. Taber
Hirohisa Tachibana
Hirofumi Tada
Richard A. Taguinod
Gerald Lee Tahajian
Yosef S. Tahbazof
Kristin N. Tahler
Jodi J. Tai
Joan M. Tajon
Thomas Katsumi Takenouchi
Stephanie L. Talavera
Shirin Tale-Yazdi
Peter Mathew Talia
Leslie M. Tamminen
Jill E Tananbaum
Radhika Tandon
Melanie L. Tang
Erin C. Tanimura
Jolene Tanner
Whitney N. Tantisuwanna
Ritu K. Tariyal
Blake J. Tastad
Joy P. Tatarka
Michael Franklin Tatham
Paul J. Tauber
Debra J. Tauger
Mona Tawatao
Mark A. Taxy
Christopher Tayback
Clare Phillips Tayback
Jennifer L. Taylor
Jill S. Taylor
Julie Taylor
Luke R. Taylor
Ryan D. Taylor
Scott W. Taylor
Stephanie A. Taylor
Kathryn Tchobanoglous
Elizabeth H. Teixeira
Valerie Randolph Tell
William David Temko
Susan A. Tenney
Richard W. Tentler
Pamela M. Teren
Shake Ter-Gukasyan
Donna Lea Terman
Frank A. Terreri
Laurel Susan Terry
John David Teter
Jennifer L. Thaete
Christopher S. Tharpe
Thomas E. Thaxter
Jennifer B. Thayer
The Art Group
Richard Thesing
Kevin C. Thieke
Dennis K. Thomas
Jeffrey G. Thomas
Justin L. Thomas
Michael J. Thomas
Ramona H. Thomas
Tiffany B. Thomas
Eddie C. Thomas, Jr.
Anne Saltzberg Thompson
Dana Thompson
Elizabeth S. Thompson
Kim A. Thompson
Nancy Jo Thompson
Philip Hunter Thompson
Randi Lea Thompson
William E. Thompson
Linda C. Thomson Simlick
Amy S. Thornborrow
Nick A. Thornburg
Charles Victor Thornton
Dennis Joseph Thornton
Janelle R. Thornton
Michael Gerard Thornton
Adam J. Thorpe
Bernie P. Thurman
Jingqiao Tian
Matthew Tiberio
Wallace M. Tice
Michael L. Tidus
Melissa Tidwell
William Gile Tiffany
Veronica J. Till
Amy Lee Tingey
Rabiya F. Tirmizi
Nora E. Titus
Suzanne E. Titus-Johnson
Stephen F. Tobias
Michael C. Tobriner
Debbie Toizer
Maria T.D. Tolentino
Scott B. Tollefsen
Alexander L. Tom
Christopher T. Tom
Roger P. Tomalas
Oliver D. Tomas
Michael K. Tomlin
Marcus A. Tompkins
Cathie Tong
David A. Tong
Peter P. Tong
Gary Francis Torrell
Roseann Torres
Sylvia Torres-Guillen
Andre F. Toscano
Sara B. Tosdal
Sabrina M. Tourtlotte
Amy Tovar
David S. Toy
Cristina Tran
Elvis Tran
Niki Uyen P. Tran
Trang T. Tran
John Michael Traynor
Jose A. Trejo
Michael Laughlin Trestick
Thomas J. Treutler
Christopher A. Tribolet
Victoria Trichell
Michael W. Trinh
Mary A. Trinnaman
Lanny M. Tron
Terry L. Tron
Konrad L. Trope
Michael L. Trope
Judybeth Tropp
Chantal A. Trujillo
Arthur M. Tsai
Emily J. Tsai
Ivy P. Tseng
Thomas P. Tshudy
Sunny Tsou
Bernadine T. Tsung-Megason
Susanna Tuan
John C. Tully
Katelyn J. Tully
Stephen James Tully
Peter J. Turcotte
Effie K. Turnbull
Clem G. Turner
Ilona M. Turner
Racheal Turner
William James Turpit
Thomas James Tusan
Sue E. Tuskes
George Reid Tuttle III
Therese C. Tuttle
George R. Tuttle, Jr.
Ann E. Tweedy
Leslie Rachel Tyler
Thomas A. Tysowsky
Hugo A. Tzec
Katerina Y. U
Diane K. Uchimiya
Karen Y. Uchiyama
John Klaas Uilkema
Nduka Endy Ukoha-Ajike
Dana M. G. Ulise
Samuel S. Ungar
Leonard Unger
Connie Unknown
Havila C. Unrein
Hayley E. Upshaw
Nicholas R. Urgesi
Julia V. Ushakova-Stein
Ruthleen E. Uy
Robert Frank Vaage
Sasan Vahdat
Andrea M. Valdez
Troy A. Valdez
Angelica Valencia
Yvette Valencia
Marcia V. Valente
Janate Valenzuela
Omid Valinasab
Jack V. Valinoti
Augustine M. Vallejo, II
Leslie Walker Van Antwerp III
Nicholas Van Brunt
Katharine T. Van Dusen
Patricia A. Van Dyke
Michael Alan Van Horne
Tracy L. Van Ligten
van Löben Sels/RembeRock Foundation
Pierre C Van Rysselberghe
Timothy M. Van Voris
Julie E. Van Wert
Liesbeth vanden Bosch
Andrea M. Vandiver
Jennifer A. Vane
Arianna K. VanMeeteren
Christopher T. Varas
Joshua G. Varinsky
Jeanne Marie Vatterott-Gale
Pierre Vaughn
Sanam M. Vaziri
Julia I. Vazquez
Sally A. Vazquez-Castellanos
Mario D. Vega
Satsie D. Veith
Vivian E. Velasco Paz
Jose A. Velasquez
Anthony F. Ventura
London A. Venturelli
Charles A. Ver Hoeve
Ronald Thomas Vera
Carina M. Verano
Robert F. Verber
Louis Verdugo, Jr.
Marcos J. Vergara Del Carril
David J. Vernon
Tay C. Via
Estephanie Villalpando
Mitchell A. Viner
Steven Kelley Vinje
Marieta Virabov
Luis C. Virgen
Adam Vitabile
James Wilson Vititoe
Gabriel Cruz Vivas
Richard T. Vlaanderen
Triet M. Vo
Carissa J. Vogel
Jason M. Vogel
Julie A. Vogelzang
Ingrid E. von Kaschnitz
Mark R. VonderHaar
Tara B. Voss
Quynh K. Vu
Sasha Vujcic
Shirley Vuong
Megan C. Wachspress
Ian T. Wade
Jon J. Wadsworth
Charles B. Wagner
Marc Wahrhaftig
Garrett M. Wait
Mark E. Waite
Matthew Evan Walden
Brian P. Waldman
Kelly Patricia Walker Saks
Arthur C. Walker Jr.
Jessica N. Walker
Michael S. Walker
William Louis Walker
Teresa L. Wall-Cyb
Kevin S. Wallentine
Mark W. Wallin
Desmond J. Walsh
Rachel M. Walsh
Jamie E. Walters
Christopher C. Walton
Randall R. Walton
Karen Wan
Dongyu Wang
Elizabeth H. Wang
Hongbin Wang
Hui Wang
Jay J. Wang
Jenny J. Wang
Peter S. Wang
Youchen Wang
Gregory E. Wannier
Eric J. Ward
Michael S. Warda
Julian Robert Warner
Kenneth Patrick Warner
Donn Waslif
Benjamin Peter Wasserman
Camille T. Watkins
Howard Watkins
Lena D. Watkins
Molly A. Watson
Sidney C. Watts
Lakeisha M. Waugh
Pauline Weaver
Sallie C. Weaver
Sayre Weaver
Thomas C. Webster
Rita Weeks
Josef R. Weimholt
Michael A. Weinbaum
Eric Koleman Weingarten
Michael A. Weinman
Barron Lewis Weinstein
Ashley F. Weinstein-Carnes
Heather Kehaulani Weir
Clarissa C. Weirick
Pamela L. Weisberg
Nancy E. Weiss
Sonja S. Weissman
Maxine L. Weksler
Charla L. Welch
Crista N. Welch
John D. Welch
William Bingham Welden
Adam ALexander Welland
Steven C. Wellington
Donna C. Wells
Julia Z. Wells
Vanessa Ottilie Wells
Richard T. Welsh
Zachary D. Welsh
Abigail H. Wen
Qian Wen
Jonathan A. Werlang
Jonathan A. Werlang
Imani M. Wesley
Nicole A. Wesley
Sharon Lynn Wesselius
Mary Kay Westbrook
Jason D. Westerfeld
Julie A. Westerling
Christopher M. Westman
Jeffrey B. Weston
Lindsay Anne Weston
Brian C. Wheeler
Clay C. Wheeler
Jacqueline A. Whisnant
Carol W. D. Whitaker
April K. White
Bradley Ray White
Bruce P. White
Douglas L. White
Elisabeth L. White
Elizabeth Allen White
Jaleceia V. White
Jessica M. White
Matthew L. White
Raymond Parker White
Rebecca K. White
Robert G. White
Shavonta H. White
Trevor A. White
Selwyn D. Whitehead
Kristie N. Whitehorse
Kirk M. Whitman Tracey
Emily E. Whitmore
Reeta K. Whitney
Mark J. Whittington
Lindsay A. Whyte
Rachel Wickenheiser
Catherine S. Wicker
Douglas A. Wickham
Molly Widener Thompson
Elizabeth Widup
Christopher J. Wiener
Monika S. Wiener
Leland Z. Wiesner
Sarah A.P. Wiesner
Kristian E. Wiggert
Ian S. Wilbur
Gregory Wilcox
Jonathan Jay Wilcox
William Raymond Willen
Bert R. Willert
Anne M. Williams
Cheryl A. Williams
David H. Williams
Galen M. Williams
Gary Williams
Jack T. Williams
James S. Williams
Kelly DuFord Williams
Kristopher L. Williams
Laura Coleman Williams
Lauren T. Williams
Paul Stratton Williams
Sonia O. Williams
Valarie C. Williams
Brian Everet Williamson
Caroline E. Wilson Palow
Dennis L. Wilson
Desiree A. Wilson
Jessica N. Wilson
Melinda G. Wilson
Nigel D.J. Wilson
Roxanne McClure Wilson
Samuel A. Wilson
Viviane Windmiller
Maritza K. Winfunke
Martha K. Winnacker
Eric D. Winston
Erin L. Winters
Monique L. Winters
Douglas Winthrop
Gary S. Winuk
Joshua Wirtschafter
A. Emory Wishon, III
John (Jack) Wisner Golden
Jason Robert Wisniewski
John R. Wittig
Carla Marie Woehrle
Jason Wojciechowski
James C. Wolf
Heather R. Wolfenbarger
Kristen L. Wolff
Roberta M. Wolff
Sarah K. Wolin
Jason Kalus Wolins
Kwan Shek Wong
Mitchell Y. Wong
Paul W. Wong
Tracy M. Wong
Marianne Woo
Anita Louise Wood
Robert E. Wood
Ruby W. Wood
Richard Linder Wood, Jr.
Eric E. Woodman
Dennis John Woodruff
Ajeya Woods
Jacqueline Y. Woods
Tamara Y. Woolfork
Aaron A. Woolsey
Katrina M. Woolverton
Mary E. Work
Fredric A. Worrell
William L. Wortmann
Adam L. Wright
Christopher M. Wright
Daniel J. Wright
Eric Wayne Wright
Lauriann C. Wright
Thomas Duane Wright
Vanessa C. Wright
Andrew H. Wu
Chorng-Ming Wu
Jeffrey Y. Wu
Jessica Wu
Mon S. Wu
Yaw-Jiun Wu
William Keith Wyatt
Robert Scott Wylie
Mary Ann Wymore
Jian Xu
Tiffany O. Yadegar
Eugene Philip Yale
Jordan C. Yallen
Robert Bruce Yallen
David K. Yamamoto
Dylan J. Yamamoto
Nitaya S. Yamamoto
Charles Anthony Yamarone, III
Brian Yanagi
Daniela Yanai
Jason M. Yang
Siyun Yao
Michelle Ybarra
Beth A. Yeager
Calla E. Yee
Catherine K. Yee
Helen Wong Yee
Jolene A. Yee
Alexis J. Yee-Garcia
Talia Yektafar
Edward T. Yen
Rowena A. W. Yeung
Amy Kar Yin Chan
Clifford E. Yin
Michael G. Yoder
Laurie Cohen Yoo
Salle Yoo Yoo
Melissa M. Yoon
Zain K. Yoonas
Robert Joseph Yorio
Ellen Margaret York
Karin K. Yorke
James Artamio Yoro
Paula M. Yost
Dana M. Young
Douglas Rea Young
Kenneth M. Young
Kristy E. Young
Meryl Lyn Young
Paul W. Young
Staci Young
Elizabeth A. Youngberg
Alexandre M. Yousefzadeh
Omid Yousofi
Alison V. Youssef
Charmaine G. Yu
Jing-Li Yu
Marissa M. Yu
Leslie C. Yuan
Hons Yung
Joshua M. Zachariah
Christopher O. Zafra
John Peter Zaimes
Stuart J. Zajic
Nirvana Zamanpour
Luis E. Zambrano Ramos
Marco S. Zambrano
Gerald Joseph Zanzinger
Michael Anthony Zatopa
Deepa J. Zavatsky
Daniel & Terri Zazove
Alexandria M. Zeis
Jennifer Kim Zeller
Michael A. Zelman
Mark Steven Zemelman
Jane G. Zerbi
Peter Douglas Zeughauser
Yizhe Zhang
Yu Zhao
Hong A. Zhong
Steven Gary Zieff
Eric Sidney Ziegler
Hali E. Ziff
David L. Zifkin
John M. Zigmant
Earl P. Zimmer
Joseph T. Zimmer
Ritchie Gene Zimmer
William T. Zimmer
Marc Allen Zimmerman
Kollin J. Zimmermann
Patricia Jeanne Zimmermann
Stuart David Zimring
Jeffrey Lee Zindler Costell
Lewis Zirogiannis
Steven B. Zisser
Jenna Zitaner
Jacob S. Zodieru
Peter Joseph Zomber
David A. Zonana
Rachel Ann Zubaty
Cary E. Zuk
Rachel P. Zuraw
Lauren H. Zweier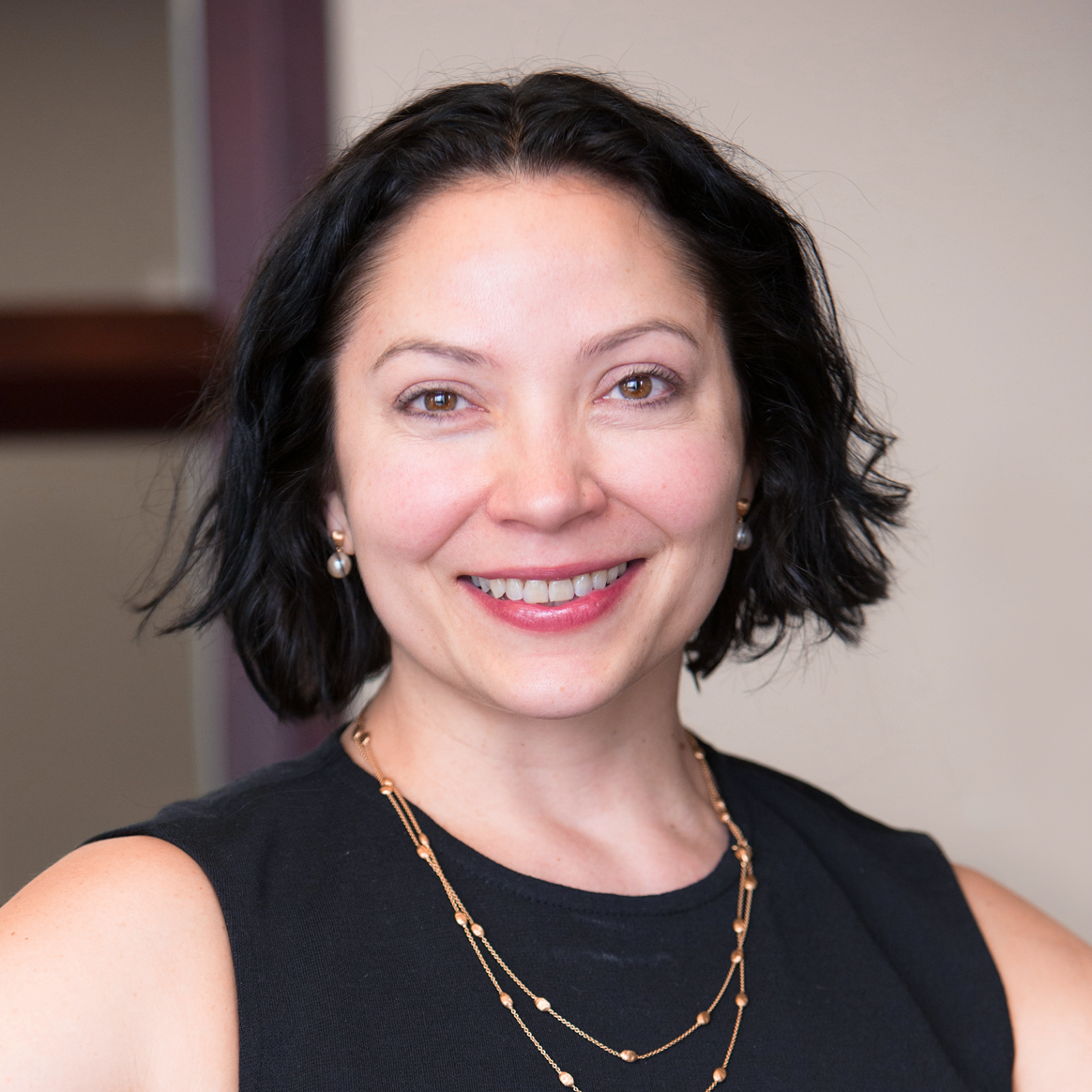 Jeanne Fugate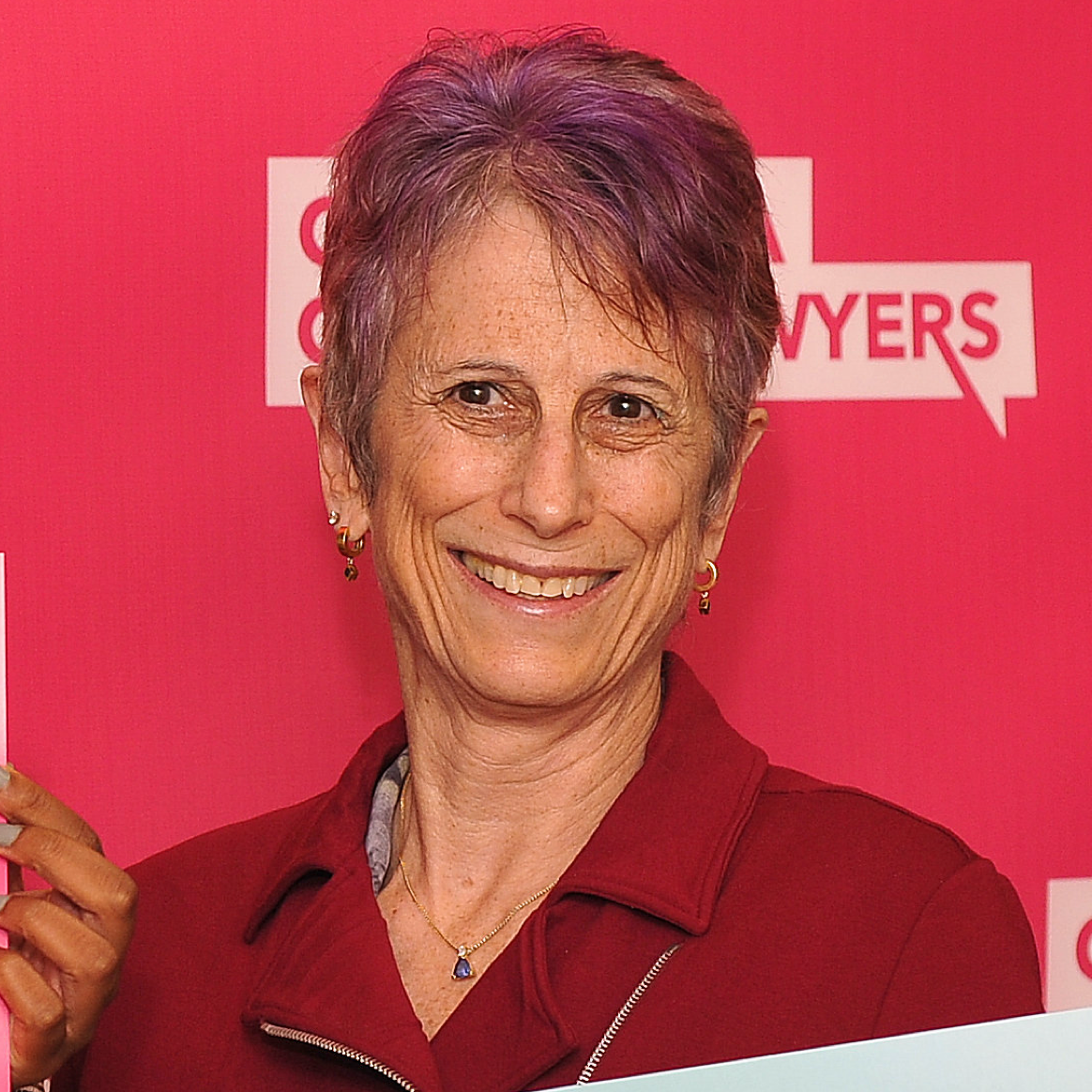 Marci Rubin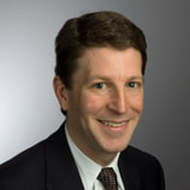 Mark Selwyn
Roger Perez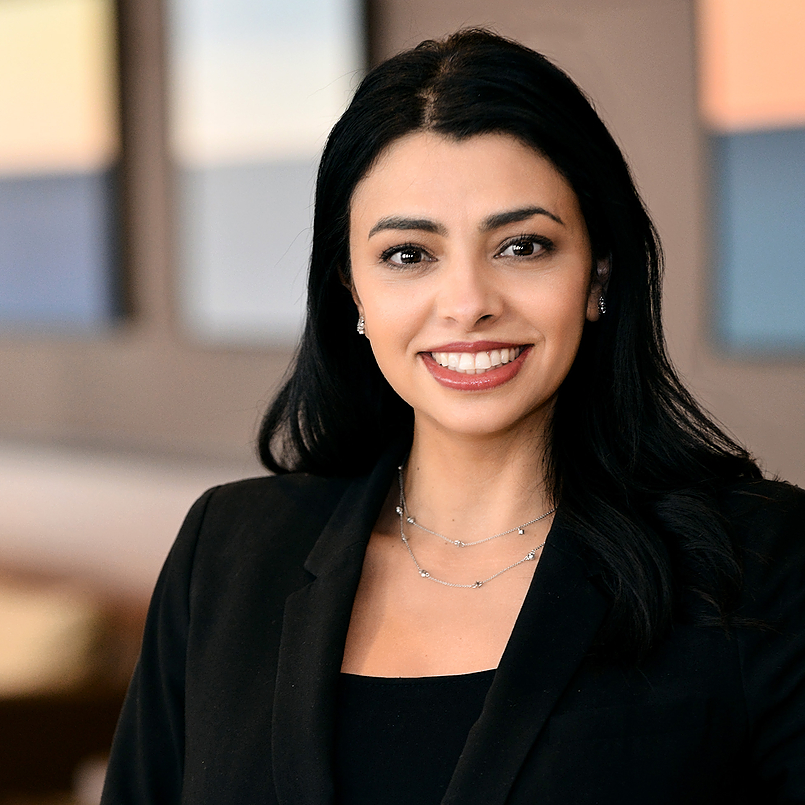 Rasha Gerges-Shields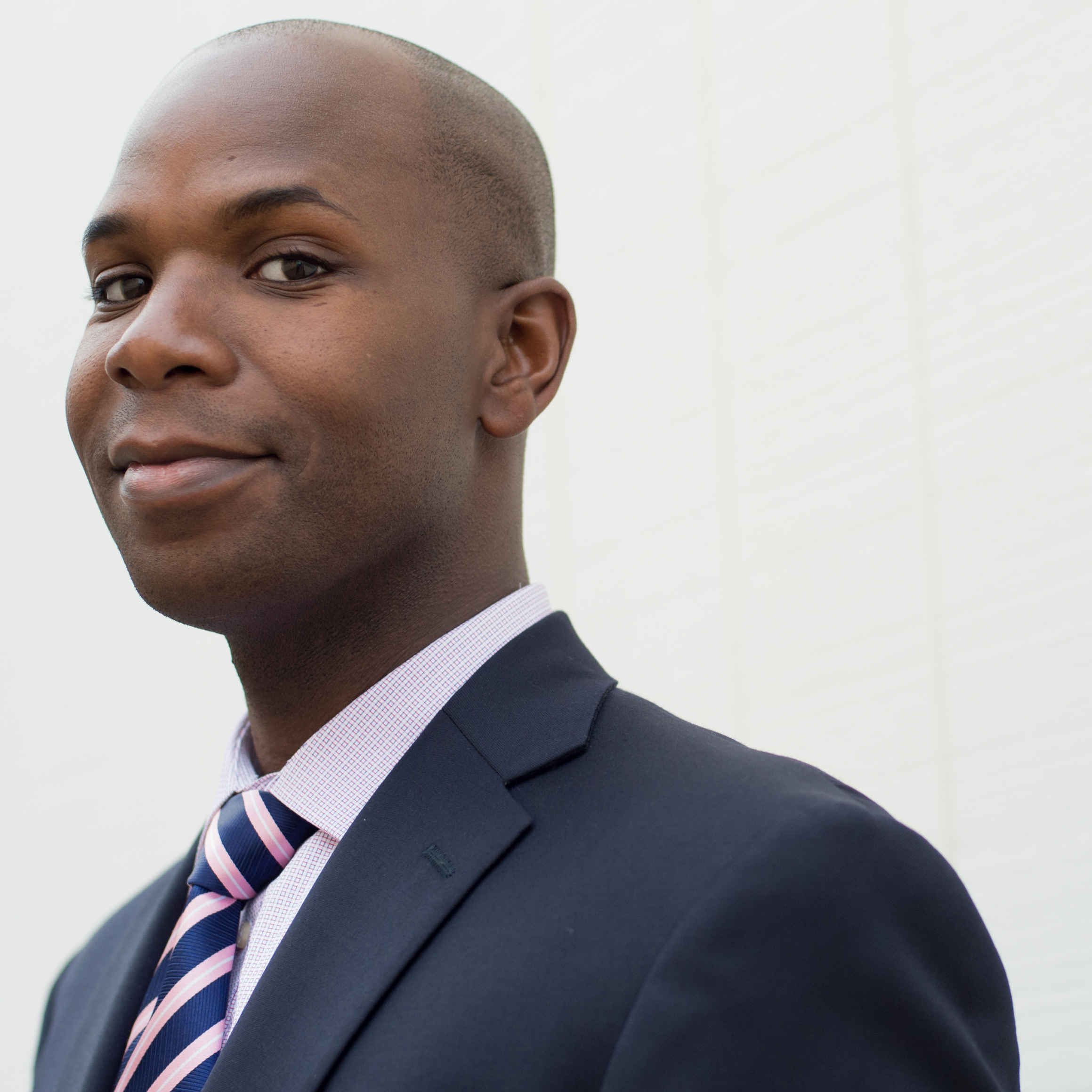 Bennie J. Mackey, II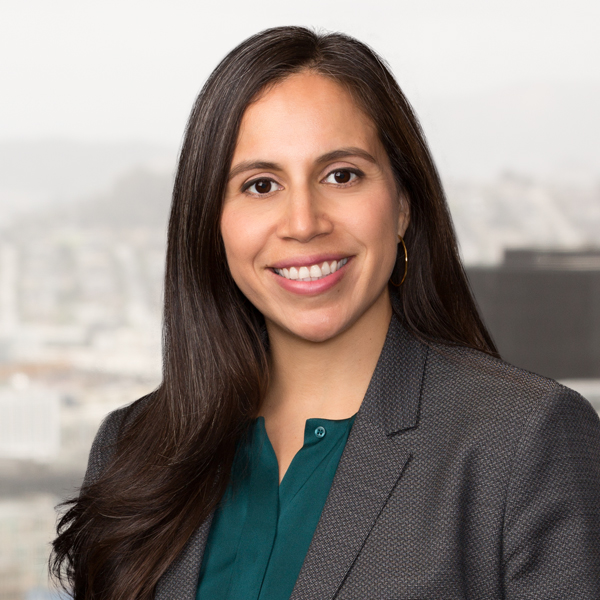 Alexis Amezcua
Olamide Abiose
Stanford Law Student
Deepak Ahluwalia
Singh Ahluwalia Immigration Law Firm
Sheila Bapat
Potreus Fund
Teresa Beck
Klinedinst PC
Cecilia Chen
Akonadi Foundation
David Kelly
Golden State Warriors
Kenneth J. Langan
Southern California Gas Company
Jonathan D. Libby
Office of the Federal Public Defender for the Central DIstrict of California
Honorable Tam Nomoto Schumann
Superior Court of California
Christopher A. Stecher
Keesal, Young & Logan
Jasmine Singh
Pinterest, Inc.
Amy Tovar
San Francisco Giants
Alicia Vaz
Cox Castle & Nicholson LLP
Michelle Ybarra
Keker Van Nest & Peters
Olamide Abiose
Stanford Law Student
Deepak Ahluwalia
Singh Ahluwalia Immigration Law Firm
Sheila Bapat
Potreus Fund
Teresa Beck
Klinedinst PC
Cecilia Chen
Akonadi Foundation
David Kelly
Golden State Warriors
Kenneth J. Langan
Southern California Gas Company
Jonathan D. Libby
Office of the Federal Public Defender for the Central DIstrict of California
Honorable Tam Nomoto Schumann
Superior Court of California
Christopher A. Stecher
Keesal, Young & Logan
Jasmine Singh
Pinterest, Inc.
Amy Tovar
San Francisco Giants
Alicia Vaz
Cox Castle & Nicholson LLP
Michelle Ybarra
Keker Van Nest & Peters
Olamide Abiose
Stanford Law Student
Deepak Ahluwalia
Singh Ahluwalia Immigration Law Firm
Sheila Bapat
Potreus Fund
Teresa Beck
Klinedinst PC
Cecilia Chen
Akonadi Foundation
David Kelly
Golden State Warriors
Kenneth J. Langan
Southern California Gas Company
Jonathan D. Libby
Office of the Federal Public Defender for the Central DIstrict of California
Honorable Tam Nomoto Schumann
Superior Court of California
Christopher A. Stecher
Keesal, Young & Logan
Jasmine Singh
Pinterest, Inc.
Amy Tovar
San Francisco Giants
Alicia Vaz
Cox Castle & Nicholson LLP
Michelle Ybarra
Keker Van Nest & Peters